10 Ways to Cut Your Food Bill Without Coupons
by flipflopnana
Easy tips to cut your food bill by as much as half without spending all of your valuable time cutting and organizing coupons.
You can save money clipping coupons -
but it is not for me.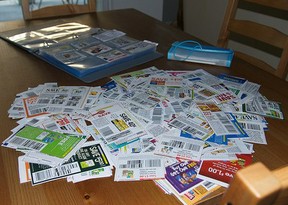 Couponing seems to be all the rage right now. You can watch shows where people get thousands of dollars of groceries for next to nothing, get a coupon app on your smart phone, have coupons on a store coupon card, print them from the web, or even take classes on how to use coupons to save money on your food bill.
Mega couponers accumulate huge stockpiles of groceries and supplies to organize and keep rotated, almost a complete store in their spare room. I do not have anything against this, actually I say good for them that they were able to find a way to save money that works for them. It just does not work for me. To really cut your food costs you have to treat couponing like a full time job, which I do not have the time for, especially when there are other things that I would rather be doing.
If you are like me and do not have the time to spend or the desire to clip coupns but you still want to cut your food costs check out the ways that I have found to save money at the grocery store.
Coupon Image Credit
A Healthy and Delicious Way to Cut Your Food Costs
Eat a plant based diet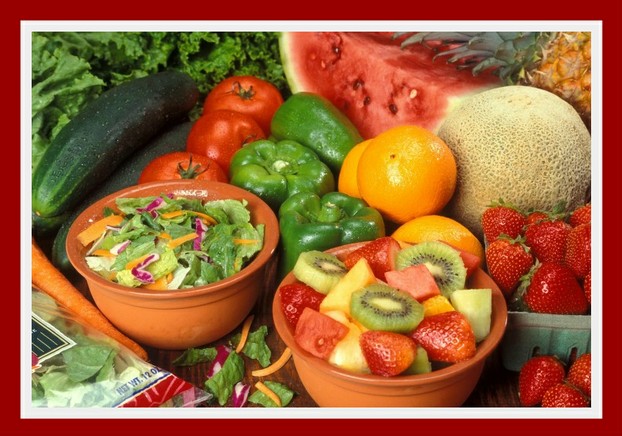 A Plant Based Diet
You Can Cut Your Food Bill in Half With These Tips
Eat a plant based diet  - Did you know that a diet that is made up of mostly fruits, vegetables, and grains can cut your food bill by 20%?
Plant a small garden - It is a given that a garden can save you money, but you may not realize how much. A garden even if it is only a few plants in pots is worth it, especially when you taste the food that is ripened on the plant. You may never eat a store bought tomato again.
Watch food waste - The food that is wasted in the U.S. is unbelievable. All it takes is a little planning to save an enourmous amount of money here. You can reduce waste by planning your meals and not overbuying. You can also use your leftovers, I have made some good dishes by just combining a few leftovers. Use fruits and vegtables before they go bad in smoothies or freeze a puree made from them to use in baking or other recipes. I do this and add to plain yogurt.
Plan your meals - Just a few minutes a week of meal planning and match the grocery sales will save dollars spent and save on food waste.
Use a grocery list - Be sure to never buy anything that is not on the list.
Snack smart - Stay away from packaged snacks, they are expensive. Instead have cut vegetables on hand or dry seasonal fruits and veggies in bulk for snacking.
Eat in season - Seasonal foods always cost less than the foods not in season in your area and have to be shipped in.
Make use of local farmers markets or food co-ops - These are great ways to save money especially if you do not have the time to have a garden.
Cook in big batches - Whether you are cooking soup, spaghetti, or whatever, cook some extra and freeze in single servings. You will always have something easy for dinner on hand when you do not feel like cooking.
Buy in bulk - Packaged foods have the extra cost of the package, take advantage of the bulk bins to save on that cost. Always buy bulk of fresh fruits and vegtables in season to freeze, can, or dry for use when thay are out of season. This way you can enjoy your favorites year round but not pay the extra money to do so.
Growing Your Own Food Not Only Saves Money - You Eat Healthier Too!
How Much Money Can You Save Without Coupons?
Well this totally depends on what you spend now. By following the steps above, and limiting our dining out, we have cut our food costs more than half.
We also have had an added benefit of a much healthier diet. That is worth it even if we did not save much money.
Kitchen Tools To Help Cut Food Costs
---
Disclosure: This page generates income for authors based on affiliate relationships with our partners, including Amazon, Google and others.