Establishing Quiet Hour for College Students
Quiet hours are a helpful policy because it provides students with a time to do their school work if they do not have time during the day.
How to Enforce Quiet Hour in College Dorms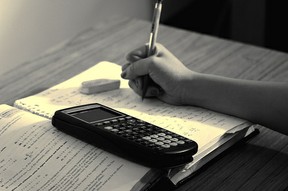 At Bowling Green State University, the policy of quiet hours is a part of campus residence life.  Quiet hours are a helpful policy because it provides students with a time to do their school work. Unfortunately, quiet hours are not sufficiently enforced by the resident advisors that live on every floor of the residence halls, and students just do not care.  This causes problems between residents. The noise level can become a big problem causing sleeplessness, and poor grades.
The Problem with Quiet Hours
Why are quiet hours necessary?  Students can always go to the library to study.   In the article "U. Arizona residents mum on not-so quiet hours" resident Leigh Laws states "There is no point in having quiet hours voted on because no one follows them anyway." 
Resident advisors would have a much easier time if they gave students incentive.  Some reward or prize to keep students motivated and interested enough to follow the rules.  One example would be having a party if everyone in the group did not get written up for being loud during quiet hours by the end of the month.  The party is something that residents could look forward to.
Using a Party as a Reward
Having a party to celebrate has added benefits because residents can relax and get to know each other.  It states in the Bowling Green University Handbook, "The University strives to provide its residents with a living environment that is conductive to learning" (56). It also states that "in each residence, a program of 'quiet' hours is established initially by the supervisor of the residence"(56).  Resident advisors want their residents to have the best possible time while they are at college. Quiet hours are, unfortunately, a big source of tension between residents.  If someone has three tests the next day, that person is going to want to concentrate on studying and if people are screaming in the hallway outside their door studying is practically impossible.
Animosity and Tension in Dorms
Many people would disagree that tempting students with a reward would make no difference in how they act during quiet hours.  The students who do not care will create more animosity and tension between residents who want quiet and those that do not.  Resident advisors and resident directors may also disagree with this solution because they do not think that students will be very drawn to the idea.
However this attitude does not take into consideration that students that care about their studies, far outnumber students that do not care about their studies.  Some students may not speak up due to being afraid to challenge their peers.
Other Quiet Hour Solutions
There are other possible solutions to keeping dorms quieter.  A resident director could choose to increase the amount of resident advisors that patrol the halls every night.  Residence halls could set stricter rules for quiet hours.  Also, resident advisors could give out other rewards for good behavior, like a coupon to one of the surrounding restaurants.
           Students want their experience at college to be as enjoyable and stress free as possible.  It may not seem like it, but quiet hours play a big role in a college student's success.  Without sleep one cannot function at their highest level.  Quiet hours should be enforced in some way to benefit the students that want to learn.
Work Cited
Bowling Green State University Handbook 2011-2012. Bowling Green State University.
            Bowling Green. 2011. Web. Oct 15, 2011.
Yang, Jennifer. "Duke Mulls Quiet Hours." The Chronicle. Oct 9, 2003. Lexis Nexis
            Academic. Web. Oct 16, 2011.
---
Disclosure: This page generates income for authors based on affiliate relationships with our partners, including Amazon, Google and others.