Katy Perry's Fireworks - A Song that Inspires
by HealthfulMD
Katy Perry's song "Fireworks" is one of my favorite inspirational songs. It serves as an anthem for anyone needing courage, as a reminder that the light shines from within.
You're a Firework
From Calderilla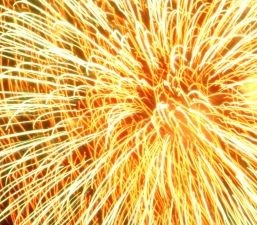 Fireworks Brighter than the Moon
Let your colors burst
Who would have figured that a song from a young contemporary artist would become one of my favorite inspirational songs of all time?
I was surprised at my personal response when I first saw Katy Perry's Fireworks video. The video released in Fall 2010 shows 'fireworks' (or a life force) bursting out from different people. Those showing sparks coming from their heart are young people who are hurting for one reason or another and those trying to reach out and do good.
For me the video was a a reminder that your strength, your internal force, your courage has always been inside of you, and "now it's time to let it through."
Fireworks has a very empowering message, one that I wanted to remember for myself and to share with my daughters. I found a special way to share that message with my girls, so they could keep it close to their hearts.
Fireworks Inspirational Lyrics
Show Them What You Are Worth
'Cause baby, you're a firework
Come on, show 'em what you're worth
Make 'em go, oh
As you shoot across the sky
One of My Favorite Empowering and Inspirational Songs
Life Begins at 50
I included Katy Perry's Fireworks on the Squidoo page that I wrote in honor of turning 50, "Life Begins at 50." Firework and the video are one of my favorite empowering and inspirational songs, even more inspiring than Josh Groban's You Are Loved and Christina Aguilera's Beautiful. To me the song is about acceptance and empowerment. Accepting yourself the way you are with all of your weaknesses while, realizing your uniqueness, unique gifts and talents.
Katy Perry's Fireworks
Katy Perry's Version of Fireworks from the American Music Awards 2010
Lea Michele's Version
Lea Michele's Version of Fireworks from the 2011 Glee Tour
Fireworks the Glee Version
After being so inspired by Katy Perry's Fireworks, I wasn't sure what to think when I heart that Glee was going to do a version.
Then I heard Fireworks was going to be done by Lea Michele, Rachel on Glee.
To me, her vocal version is even better than Katy Perry's. I have listened to Fireworks on the Glee: The Music, Volume 5 album over and over again, any time I need a pick me up.
Even better was seeing Lea do Fireworks live with the Glee Live 2011 tour. The Glee version of the song by Lea Michele sparkles.
Glee on Fox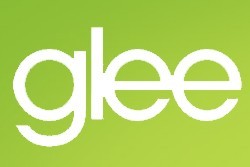 Glee on Fox
Debate - Who's Version of Fireworks is Better?
Pick Your Favorite Version of the Song Fireworks
Only logged-in users are allowed to comment.
Login
Going with Katy Perry's Fireworks
Download Your Favorite Version Fireworks
News on Katy Perry's Fireworks
Fireworks Inspiring Message
The lyrics for Katy Perry's Fireworks have so many powerful inspiring lyrics.
Combine the lyrics with the thought-provoking video and you have a very powerful message and an inspiring anthem.
She starts with imagery of people feeling "paper thin" and buried 6 feet deep.
The lyrics then go on to remind people of the spark within. "You just gotta ignite, the light, and let it shine a spark in you."
In the Katy Perry video, this is the spot when sparks start igniting in her heart and thanks to the power of special effects, we see sparks emanating from her heart. Truly Inspiring.
The Spark Inside
From Magstefan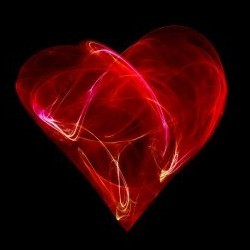 Your heart will glow
Dr. Christiane Northrup's Thoughts on Firework
I wasn't the only one inspired by Fireworks. On her Facebook site Dr. Christians Northrup shared her thoughts on Katy Perry's video from a January 16, 2011 post: 
Never saw Katy Perry's video of her own song until now. And guess what? It's MEDICALLY ACCURATE!!
The heart has an electromagnetic field that is thousands of times stronger than that of the brain. Which means that a joyful heart really DOES have the ability to heal the world.
What a genius visual this is!!
WOW!
Dr. Christiane Northrup on Firework
Fireworks Over Disneyland
© Kirsti A. Dyer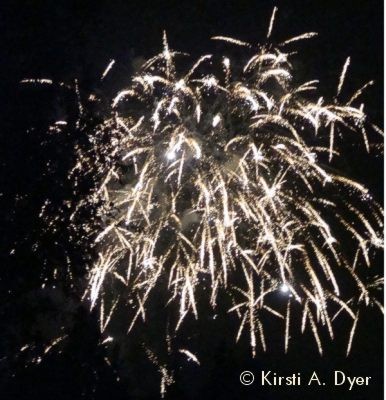 Fireworks over Disneyland
Fireworks (Song) on Wikipedia
Read about Katy Perry's Fireworks on Wikipedia
"
Firework
" is a song by American recording artist Katy Perry. The song was written by Katy Perry, Mikkel S. Eriksen, Tor Erik Hermansen, Sandy Wilhelm, Ester Dean, and produced by Stargate and Sandy Vee for Perry's second studio album, Teenage Dream. The song is a self-empowerment anthem with inspirational lyrics, and was considered by Perry as the most important song for her on Teenage Dream. "Firework" received good reviews from music critics, ...
Fireworks Inspiring Lyrics
Leave them in Awe
Baby, you're a firework
Come on, let your colors burst
Make 'em go "Oh, oh, oh"
You're gonna leave 'em all in awe, awe, awe
Fireworks Dedicated to It Gets Better
One of the other very inspiring things about Katy Perry's Fireworks was that she dedicated the song to the "It Gets Better" campaign started by syndicated columnist and author Dan Savage with his partner Terry Miller in the wake of several teen suicides.
The campaign was to inspire hope for young people facing harassment and to remind teenagers in the LGBT community that "they are not alone - and it WILL get better."
Katy Perry's answer was "Firework," particularly the video because, "everyone has the spark to be a firework." 
It Gets Better Book
Coming Out, Overcoming Bullying, and Creating a Life Worth Living
More about Fireworks Use with It Gets Better Efforts
Katy Perry Dedicates New "Firework" Video To Bullied Teens
As an avid supporter of the It Gets Better movement against the bullying of gay teens, Perry tweeted to Perez Hilton last night that the video is dedicated to the cause because, "everyone has the spark to be a firework."
Katy Perry Debuts "Firework" Music Video, Dedicates Effort to Bullied Gay Youth
Katy Perry's new video for "Firework" debuted online this week, and the newly-minted Mrs. Russell Brand says she's dedicating it to bullied gay youth. On her Twitter Wednesday, she posted "I am officially dedicating my new video to #itgetsbetter, because everyone has the spark to be a FIREWORK."
Katy Perry Dedicating "Firework" Video To Bullied Gay Youth
Nice job, Katy! We think the song sends the perfect message and hopefully will help raise awareness of a horrible trend that has been out there for far too long.
Katy Perry Firework video - Perry's message about more than bullying
Katy Perry's Firework video is about more than bullying. It's a message for real life. The people in "Firework" aren't actors, but real people who send a clear message with Perry. It was a project serious enough in scope that MTV reported music video director, Dave Meyers, went to Budapest in Hungary to find a real life gay couple to appear in the video.
Katy Perry's "Firework" Video Not Just About Sparkly Boobs
"Firework" features an overweight girl jumping into a pool, two guys kissing and a young boy fighting back against his abusive dad. (And also fire coming out of various body parts.) So obviously it's about self-empowerment and embracing who you are.
Fireworks Over Disneyland
© Kirsti A. Dyer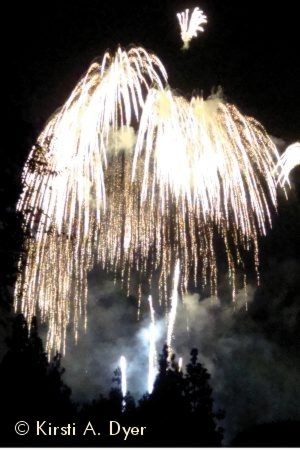 Fireworks over Disneyland
Firework Necklaces for Inspiration
© Kirsti A. Dyer
I was so inspired by the song that I wanted to wear something with fireworks on it, to remind me of that spark inside and not to be afraid to let it shine.
This was also the message that I wanted to give to my daughters, so they would be inspired and feel empowered whenever they wore a fireworks necklace.
I was able to create Firework Necklaces on Zazzle using firework images that we took during the trip to Disneyland that corresponded with celebrating my 50th birthday.
The firework necklaces ended up being doubly special because they remind me of the Firework song and are of the magical firework displays over Disneyland.
I ordered myself and my daughters the sterling silver firework necklaces to wear to feel more confident and courageous. 
Firework Necklaces on Zazzle
Give a Gift of Inspiration
More Inspirational Fireworks Lyrics
Let Your Colors Burst
You're gonna leave 'em falling down
Baby, you're a firework
Come on, let your colors burst
Make 'em go, oh
Need More Firework Inspiration
Add Some Fireworks to Your Walls
Learn More about Fireworks
From lakeerieartists
---
Disclosure: This page generates income for authors based on affiliate relationships with our partners, including Amazon, Google and others.