Flooring Options for Uneven Floors
by ProHomeTips
For flooring to look its best, it needs to be laid on a clean, even surface. Unfortunately for some of us, that even surface is not a reality.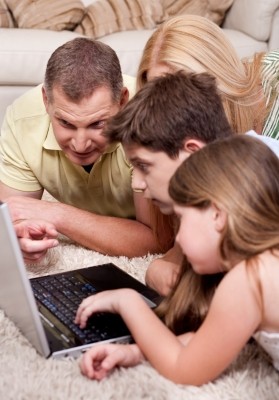 Family on Quality Carpet
Creating a Beautiful Floor Anywhere
For flooring to look its best, it needs to be laid on a clean, even surface. Unfortunately for some of us, that even surface is not a reality. If you have uneven subfloors, don't think you're out of luck quite yet. There are a few flooring options you can work with that will complement your home and make the best out of the flooring situation.
Carpeting
The most effective way to cover an uneven floor is with carpeting. Carpet is soft, plush and installed over thick padding, so it easily masks any unevenness in the subfloor. You will need to purchase higher quality padding and carpet so that you're not installing a low-grade, thin carpet that will show the irregular subfloor. Padding is especially key, as this is what will absorb shock and prevent these flooring options from wearing down.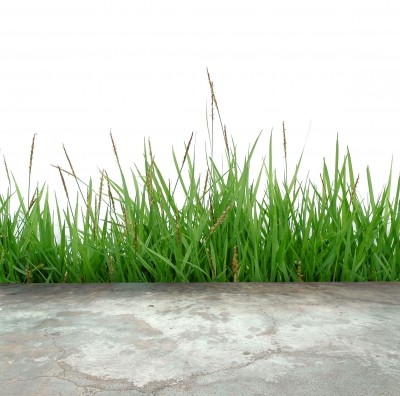 Concrete Flooring
Cement
A second flooring option for uneven floors is cement. Cement is heavy, so you will definitely want to consult with a professional before tackling this project. You want to be sure that your home's structure can handle the weight of concrete. Concrete is actually quite beautiful and can be painted a number of colors. It's low maintenance and durable, although you'll need area rugs to bring warmth into the room. With the weight and hardness of concrete, the flooring with naturally work out any unevenness.
Floating Floors
It's possible that laminate flooring can be laid over a slightly irregular subfloor since it rests over underlayment and is designed to be installed over existing flooring. Be sure to choose a quality underlayment for your project, as you want it to be thick enough to create an even surface to lay the floorboards. It's not just the underlayment that helps out, but also the fact that laminate is a floating floor. The floorboards rest over the subfloor, so the boards may naturally feel uneven when they are adjusting to the temperature in the room.
Repair Damages
When considering flooring options for your irregular floor, know that you should also investigate the original source for why the floors are uneven. Sometimes there is some type of water damage that occurred and caused the floors to rise. Other times, the problem lies in structural abnormalities. Don't just skip over a potential problem and jump to a cushiony carpet or thick laminate to take care of the problem; your uneven floors may be trying to tell you something about home maintenance issues.
Level the Floor
Uneven floors can be difficult to work with, and most homeowners find that they need professional advice before they can decide the best route. For many people, the only solution is to level out the subfloor before laying the new flooring. Self-leveling compound or plywood are the methods you can use, and you may even find yourself having to grind down some of the bumps in the flooring. Self-leveling compound is designed for dips in the subfloor and is applied to these holes to level out the surface.
Surface Preparation - Preparing an uneven Concrete floor
Do you have uneven floors in your home?
If yes, please share in the Guest Comment area what you did to resolve this issue...
---
Disclosure: This page generates income for authors based on affiliate relationships with our partners, including Amazon, Google and others.