Four Ways to Find the Best Certificate of Deposit
The stock market can be rewarding but stressful and uncertain. However, certificates of deposit (CDs) provide a low risk strategy and high rewards.
Playing the stock market is a great way to maximize the value of your savings, but the stressful conditions and uncertainty simply aren't for all investors. If you'd prefer an investment strategy with low risk and high rewards, certificates of deposit (CDs) could be the choice for you. CDs provide security and are one of the safest types of investment vehicles available. Your investment and the interest you've earned on your balance are protected by the Federal Deposit Insurance Corporation (FDIC), and economic conditions have less influence on your money. Overall, a CD is a secure way to save for the future while earning maximum benefits. Check out these four strategies to find the best CD for your financial situation.
1. Shop for the Best Rates
Like any other type of investment account, you'll find the best rates by comparing offers from multiple banks. CD rates generally fall in line with national averages, but many banks offer competitive deals to attract new customers. Rates are also determined by the investment terms on your account and the deposit you make, so it's important to choose an account with favorable terms. Consider the overall package you'll receive before signing up for a particular CD.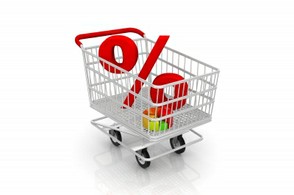 Shopping for the Best Rate
2. Extend Your Maturation Term
In exchange for a fixed interest rate on your CD, you'll make an agreement with the bank to leave the money invested for a fixed term. By allowing the bank to hold your money for a longer period of time, you can receive a higher interest rate. CD terms typically range from three months to five years, though some financial service providers offer accounts with longer investment periods. For example, you can choose a Discover Bank certificate of deposit with both short and long investment terms. Longer terms typically lead to higher interest rates, so it's best to leave the money invested for as long as you can.
3. Prepare a Large Deposit in Advance
Before investing in a CD, prepare a deposit. Most banks have a minimum required deposit for CDs, though the amounts c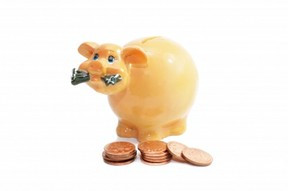 an vary widely. When you invest more upfront, you'll usually earn a higher interest rate on the balance of your CD for the duration of your investment. You'll also accrue more interest overall, as the interest rate will be applied to a larger sum.
4. Plan Ahead and Avoid Withdrawals
Never invest more than you can afford into a CD. If you run into an emergency and withdraw money from your CD, you'll most likely incur a penalty fee. While other investments allow you to make occasional withdrawals from your account, the CD's high interest rate is based on your agreement to leave the money invested for a fixed term. Breaking this agreement subjects you to fees that can take away a large portion of the interest you've earned on your CD.
In order to avoid early withdrawals, set up a budget and investment plan in advance. You should be sure that you can live comfortably and take care of emergencies without dipping into your CD. If you don't think you'll be able to keep the money invested for the duration of your CD term, it's best to consider another investment vehicle or a CD with a shorter investment term. Though you might receive a lower interest rate, you'll also incur fewer penalties.
What is a Certificate of Deposit?
Get Book Smart on Personal Financial Investing
Custom Bio:
N. Farley is a freelance writer with a wide range of publications to her credit. She specializes in articles on finance, search engine optimization and Internet marketing. Nicole has a background in management, journalism and English literature and has been writing full-time since 2010.
---
Disclosure: This page generates income for authors based on affiliate relationships with our partners, including Amazon, Google and others.