Fun Toys for Young Children
Finding the perfect toy for the younger child
Find the toy that suits even the picky child!
cool toys for young kids
Finding that toy that will impress the little child can be hard to do if they seem to have everything. When you aren't sure what they will like or you don't know what they already have, it can be difficult. In this short article, you will find some original ideas to give to that son, daughter or niece or nephew. We were looking for uncommon gifts that will truly impress!
1. Mega Blocks 200 Piece Set. Girls and boys love the mega blocks. All kids like to build things, whether it be a house or a castle. For extra fun, throw a towel or small sheet over it when you're done for a tunnel of fun! They will make it their hide out for the day!
2. Play Tents: Children love to play in tents. They don't need an official camp out, just set it up in the backyard or in the living room for tons of fun! At Amazon.com they had several selections that were really simple to set up. Choose what works for you from the dome shape, the lady bug, or the two in 1 fire house play tent.
3. Strider Bike balance bike: This bike is made for beginners who are just learning. Kids can sit on the seat and push with their feet, without the pedals getting in their way.When they get their balance, it can be modified to fit them with pedals.
4. Hide the Sock Monkey Game: This game comes with the sock monkey, and the challenge of the game is to hide it and find it. It is a simple board game for children, but kids will like it.
 5. Spring Riders: These are the kind of toys we used to see on the playground when we were younger! They are back with improvements. Now, you can have one in your own backyard. They are bouncy, ride-on toys that fit ages 3-9. So much fun!
6. Play Zee Bo: The Play Ze Bo is a new twist on the classic sandbox. It has a cover like a big circus tent, so that it keeps your child cool while they play. This is a great looking sandbox design for the back yard.
7. Scaventure Hunt for kids: Do you remember the scavenger hunts we use to play when you were a kid? I loved scavenger hunts. They are great for parties, small get-togethers with play dates and more. It comes with objects that you can hide and find. Super fun in a box!
8. Modeling Clay: Modeling clay is better than playdoh in that it holds its shape and is more dense. You can also bake it so that it never loses its shape! The kits come with lots of colors, so that they can make a cool dinosaur, a frog or a bird. Clay is fun for kids of all ages. The texture is smooth and soft.
9. Snipe Hunt: This is a fun hide and seek game where the "snipes" are the little dinosaurs that you hide and look for. They chirp if they have not been found after a little while, and they their eyes glow if they still are not located. They give hints to help you find them. Kids love this game!
10. Small World Fun Roller: This can be an inside or outside toy, if you have a level yard and lots of indoor space. Children want to climb inside and roll it, or push each other around in it. Great fun for young children.
Mega Blocks 200 Pieces Set
a big set for big fun!
Mega Bloks 200 Piece Duffle Bag

Encourage your child's imagination with this colorful, 200-piece set of Mega Bloks that comes in a convenient portable duffel. Made of hard plastic in red, blue, green and ...
Ad
Kids Adventure Set Tent with Tunnel
inside or outside toy!
Strider Balalnce Bike for New Riders
Joovy Bicycoo Balance Bike, Black

Beginning bike riders will find great success on the Joovy Bicycoo Balance Bike. With a super strong yet lightweight aluminum frame, this balance bike is easier to control than ...

Only $102.57
Hide the Sock Monkey Game
Spring Riders
Kids Ride on toy
Spring Rider Toy
Fun ride on toys for young children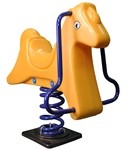 Gorilla Playsets
http://www.gorillaplaysets.com/Giddy-...
Play Ze Bo
Outdoor sandcastle with big top cover
Scaventure Kids
Scaventure Hunt in a box!
Ideal Scaventure Kids Board Game

The POOF-Slinky 0C690 Ideal Scaventure Kids Game is a scavenger hunt for kids that has them search for items around the house or yard and create, perform and draw things to scor...

$19.99 $19.98
Modeling Clay Set
Modeling Clay
Snipe Hunt Game
Snipe: Hunt and Fund Game
Snipe Game

The Snipe hunt game can be played with two people, two teams or special single seeker play, and incorporates both indoor/outdoor activity and good old fashion fun. The object of...

$24.99 $15.96
Snipe Hunt Game W/free Storage Bag

SNIPE Hunt is an indoor/outdoor hide-and-seek game for the entire family! The object of the game is to be the first team or player to find their opponent's snipe and return it t...

Only $16.99
Small World Fun Roller
Roll inside or outside for fun games
Power Wheels Nickelodeon PAW Patrol Lil' Quad

The Power Wheels Nickelodeon PAW Patrol Lil' Quad vehicle combines sporty ATV styling with awesome toddler friendly features! It features fun Nickelodeon PAW Patrol colors and g...

$94.99 $89.99
---
Disclosure: This page generates income for authors based on affiliate relationships with our partners, including Amazon, Google and others.