Gamma X-2 Tennis Racquet Stringing Machine
by jgran
Your down to one racquet and you hear your strings pop. Every tennis player has been there, but a tennis racquet stringing machine can keep you going.
What's the Point of Getting a Tennis Racquet Stringing Machine?
There isn't one unless you're a competitive player that plays at least 2-3 times a week.  The main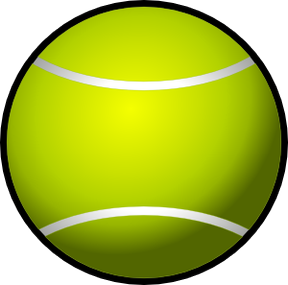 purpose is to offset the high costs of getting your racquet restrung so often.  Players that play at least this much might experience breaks as often as once a week.  That can get expensive fast.
Exactly how often your strings will break though depends on a lot of different factors.  How often you play is a big one, but it also depends on
Your style of play
The amount of top spin you put on the ball
The level you play at
All of these things should be evaluated when considering the purchase of a tennis stringing machine.  I'd recommend a minimum requirement of 4.0 NTRP rating.  At any level below this it's very unlikely that you can justify the expense and effort of learning to string your own racquets.
The only exception is if you intend to string for others as well.  This can be a good opportunity to make some cash on the side.  String jobs generally cost around $15-30 and will take an experienced stringer around 40 minutes to an hour to complete.  Your main expense in such an endeavor will be string, but often times to the customer will provide this themselves.  
If you do want to make money stringing, be wary of taking on too many clients!  This is especially true for inexperienced stringers.  Stringing can be quite tough on your fingers, so be prepared for plenty of blisters while you're first starting out.
Gamma X-2 Tennis Stringing Machine
Ad
What's Special about the Gamma X-2 Tennis Stringing Machine?
The price is the main attraction for most players.  Commercial stringing machines can cost around a $1000, where the Gamma X-2 can be found for around $150.  What's the difference in these two types of machines?
The Gamma is light weight and portable machine
It's not meant for commercial stringing, but personal use
Stringing isn't as easy on the Gamma, and will take longer 
That being said, there are also a number of benefits that might lead you to choose the Gamma.  The main one is portability.  The Gamma X-2 ships at around 25lb and you can put it on any table top.  This is extremely convenient, especially if you compare it to more expensive machines that are often towering heavy weight devices.
If you're looking for something to stick in a club and string a large number of racquets for different people, you might be better served looking at one of the higher end machines.  Otherwise the Gamma X-2 tennis stringing machine is a great option for individuals looking to save money on stringing fees.
Tennis Racquet Stringing Machines
Ad
Updated: 01/29/2012, jgran
---
Disclosure: This page generates income for authors based on affiliate relationships with our partners, including Amazon, Google and others.