Dark Brazilian Santos: Discount Bulk Whole Bean Coffee
by jgran
Try one of my favorite whole bean coffees, the Dark Brazilian Santos.
Coffee Bean Direct
Let me start off by saying that I'm no coffee snob.  I've been perfectly happy with Maxwell House coffee from my local grocery store in the past, but my last few purchases I've ventured a bit out of that comfort zone.
The Coffee Bean Direct brand stood out because of their reasonable prices and large quantities.  They had a wide range of coffee available in 5-lb bags.  It's a bit much if you're just experimenting with flavors, but since I'm generally not that picky I took a chance.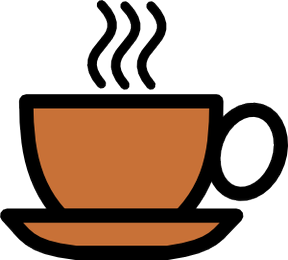 The first coffee I tried was the Italian roast espresso whole bean coffee 5-lb bag.  It was very good and I had no complaints.  I enjoy darker coffee and this definitely satisfied that.  I was pleased enough with it, but still wanted to try some other flavors.
Coffee Bean Direct's Whole Bean Italialian Roast Espresso is
The company best seller
A great dark coffee
My second favorite behind the Brazilian
Italian Roast Espresso Whole Bean Coffee
Dark Brazilian Santos Whole Bean Coffee
My second purchase from Coffee Bean Direct ended up being the Dark Brazilian Santos.  I was drawn to this particular flavor because of the high ratings on amazon and the description.
While it is classified as a dark roast coffee, it is also very smooth and not bitter like many of the other ones I've tried.  This coffee has the perfect blend of dark flavor with a touch of "softness" as some other customers have described.  
Flavor isn't an easy thing to pin down.  After running out of my 5-lb bag though, I've noticed a very stark contrast in quality with some of the other coffees that I normally try.  I'll continue to buy the Dark Brazilian Santos because it is one of the best coffees I've come across.
Dark Brazilian Santos Whole Bean Coffee is
Full and dark, but also smooth
My personal favorite
Dark Brazilian Santos Whole Bean Coffee
Dark Brazilian Santos
Why is Whole Bean Coffee Better Than Ground?
This is a common question that I can't really scientifically answer.  From experience I can say that after grinding, you can smell the freshness of the oils and whatever else being released.  I suspect that this is a large part of the benefit that comes from buying whole bean coffee.
Personally I've found much better flavor and success with whole bean coffees.  It does require an extra step in the morning, but if you have a good coffee grinder it's a breeze.  I'd recommend the Bodum Bistro grinder, which is a bit on the expensive side, but also can produce a very good consistency of ground coffee.
Bodum Bistro Electric Burr Coffee Grinder
Updated: 01/28/2012, jgran
---
Disclosure: This page generates income for authors based on affiliate relationships with our partners, including Amazon, Google and others.