Grand Dutch Holiday
by DarylSerrano
The Must-See Places in Netherlands.
Definitely, Netherlands is not just about windmills and tulips; it still has a lot to offer. Travelling to this place will widen your knowledge as you walk through its streets. The beauty and history of this country will slowly unfold before your eyes as you go around.
Further, experience the real Dutch way of life and learn about their culture while having a grand holiday in the territory. Thereby, plan your vacation today and make a memorable trip to the Kingdom of Netherlands.
Below are the best places to visit:
Amsterdam
People are drawn to this place not because it is the city's capital but because of the unique relaxed atmosphere that it exudes. Although, this is a busy place, the citizens have learned a way to even out business life and leisure. Thereby, everyone can enjoy shopping, dining, and relaxation in a carefree manner.
Amsterdam
Haarlem
Haarlem is located very close to the West of Amsterdam. This is where the famous Harleem beers are brewed, so make sure to take a sip while visiting the place. Also, you can drop by the Grote Markt where most cafes are found and you can shop until you drop.  Haarlem is also famous for their lovely church with a pipe organ, and impressive canals near tulip gardens.  Breathe in the aromatic scent of tulips as you pass by them along the way.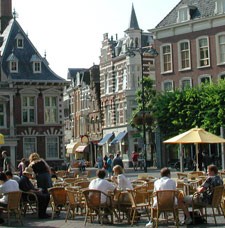 Haarlem
Delft
Delft is a city in the province of South Holland, which is also known for many historical structures and old houses. You will be mesmerized at the sight of the ancient bridges, castles, and other architectural wonders that line this area. 
Delft
Keukenhof Gardens
This is the flora haven of the Dutch.  You will see exquisite flowers like hyacinths and tulips which is somehow one of the trademarks of Netherlands. You can also try the river cruise where you will be able to explore the whole Keukenhof Gardens as well as the other parts of the state.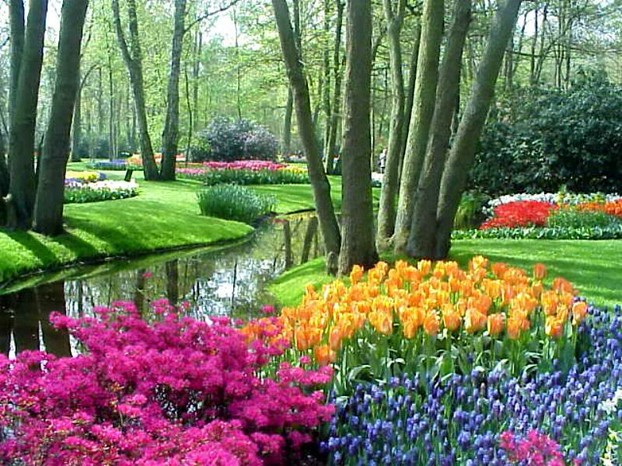 Keukenhof Gardens
Now, after endless shopping while on tour around the city and you realized that you had bought so much, you can simply have your excess baggage shipped through international shipping company.
Sure, you can bring the extra stuffs with you but it would really be a lot cheaper just to have it delivered to your home. And, since you are not familiar in the area, ask for assistance so that it will be easy for you to locate a company that offers such service.
---
Disclosure: This page generates income for authors based on affiliate relationships with our partners, including Amazon, Google and others.