Helping the Homeless for the Holidays?
by Kylyssa_Shay
Homeless people need help all year round. Volunteering and donating off-season is more helpful than donating at Thanksgiving and Christmas.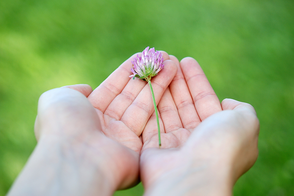 Giving Hands
Homeless People Need Help All Year
Holiday volunteering feels good but may not be the best way to help the homeless
Are you looking for local Christmas volunteer opportunities to help the homeless?  Are you looking for somewhere to donate gifts to homeless children?  Then I have a number for you: 365.
What is three hundred and sixty- five?  It is the number of days in a year and the number of days a year that there are people homeless, hungry, and suffering in your country, in your community.
Around the winter holidays, starting around Thanksgiving, floods of people volunteer to help the homeless.  Homeless shelters, soup kitchens, toy drives, and food drives are inundated with green yet willing volunteers.  There are so many winter holiday volunteers that there aren't even enough charity staff and seasoned volunteers to train them all or enough positions to put them to work in.  The holiday volunteer labor force almost never gets used to its full potential.  Some people who wish to volunteer for the holidays can't even find a place to volunteer to help the homeless because all of the local volunteer positions have been more than filled. 
Then, January comes and the torrent of volunteers all but dries up to an intermittent trickle.  Not even those who missed out on volunteering for Thanksgiving or Christmas show up once the new year begins.
Homeless children need more than a Thanksgiving dinner and a toy for Christmas.  They need help all year round.
Perhaps instead of volunteering to work  at a homeless shelter or soup kitchen this Christmas, you could commit to helping out in the new year at a time both convenient for you and at a time when your volunteer labor will provide the most value.
Not only are more volunteers needed to help in homeless shelters and soup kitchens throughout the year but volunteering off-season will allow both you and the homeless people you serve to get more out of the experience. 
Advantages of Off-Season Charity Volunteer Work
Helping the homeless year round makes for a better volunteer experience
Staff and seasoned volunteers will have more time to train you and get you started rather than just handing you a job to do. 
You'll have more time to interact with the people you are serving.   
Your volunteer time will be less chaotic and confusing.
You can schedule your volunteering for times far more convenient than during the busy rush of the winter holidays leaving you more time to spend with family.  Don't worry, the turkey dinners will get served and the toys will get collected and handed out because someone else will scoop up the holiday volunteer positions.
You will be more valued and appreciated both by the homeless people you serve and by the charity with which you serve.  Off-season volunteering shows that you are really committed to helping homeless people rather than just putting in a token volunteer effort once a year to check off a box on your social calendar.
Your work as a volunteer will be less stressful because the pace is slower and the environment more orderly when volunteering on regular days rather than on holidays alone.
Donating Is More Helpful Off-Season, Too!
Giving off-season gifts to help homeless people has a greater impact
If you don't have the time or inclination to volunteer at a charity that serves homeless people and you just wish to give gifts that is something best done year round, too.  Homeless people, especially children, need practical gifts of shoes, clothing, and school supplies all year round and they'd be delighted to get toys or other gifts at other times of the year, too.
As someone with extensive experience volunteering with charities that help the homeless, I ask that, this holiday season, please consider helping homeless people all year round. 
---
Disclosure: This page generates income for authors based on affiliate relationships with our partners, including Amazon, Google and others.