How can I deal with Stress at Home? The Second Part
Staying at Home when you are used to life outside can be an interesting change. Here is another familiar but necessary tip.
Remy's Saga continues...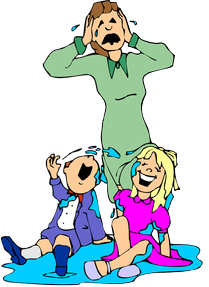 Remy was having one of those days.  She felt harried and slightly anxious.  She seemed to be shouting a little more at the children as she tried to get them from one place to the other.
Again, she caught sight of herself in the mirror (It was beginning to feel like the mirror was her place of quiet reflection) and wondered if she would ever have the chance to get her body back into its toned pre-baby condition.
Louise and Harry started to cry about something, she snapped back into her life…
Yes, it is the Exercise thing again.
You have heard it all before probably but keep reading
Getting exercise regularly is known to help people dealing with stress. Becoming a parent, particularly one who stays at home can sometimes lead to the priority of health and fitness taking a back seat in the overwhelming pressure of getting through each day.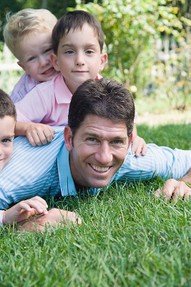 This in itself can result in an increase in stress as you may not feel good about yourself and start to berate yourself for not exercising more which in turn leads to more stress as again you stop accepting yourself and your life as it is, rather than wishing for the ideal.
Another thing to consider is that the most usual place these days to get fit is in the gym.  This can be great as getting out of the home and going to the gym, if you are able, is quite motivating; being around other people who are working hard pushes you to at least appear to be working hard.  However, you may have given up a salary in order to stay at home – Spending money on gym membership may not seem to be the answer for you. How then can you fit fitness into your life?
The First Alternative to gym membership
I recognize that nothing I say here will be novel or new but just in case you are unaware of the options available to you.  Consider these…
Take a walk – Is there open space around you?  Get out of the house and walk with the children.  If you have a stroller, then that can add resistance to an aerobic workout.  With more than one child, a tandem stroller is a better source of resistance.  I remember lugging my three in tandem stroller with the oldest carrying the youngest on her lap.  I pushed them up and down the hills around my home and by the time I returned home each time, I definitely felt a lot happier and more able to think clearly.

If you are able to go off on your own then that can be a much required recharge for you.  Take a journal and find a spot to write just as your heart feels like it will overwork and implode.
The toughest but the best Fitness DVDs
Another Alternative to Gym Membership
Fitness DVDs or Blu-Rays – This is my best source of exercise but not always easy to do with the children around.  They are not inclined to watch me for minutes on end working out.  They will join ocassionally but more often than not they attempt to stop me.  However, for the times it does work, I feel really great.  If nothing else, using a DVD like Jillian Michael's 30 Day shred will certainly not leave you enough energy to stress about anything.
These two ways are great for clearing your head.  
Coping with stress at home is an ongoing concern but by learning to accept oneself and by keeping fit, you may be surprised at the difference you feel in your mind.
The Parts of the Series on Coping with Stress at Home
---
Disclosure: This page generates income for authors based on affiliate relationships with our partners, including Amazon, Google and others.