What Mascara's And Lip Glosses To Wear To Create A Natural Look
Using the right lip gloss and mascara can help you achieve a very natural and elegant look.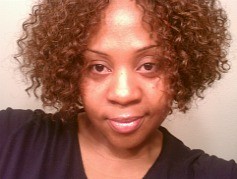 How I Create The Barely There Look
Keep It Simple
I'm not a huge fan of make-up; never really have been. As I was growing up as many girls have done I would sneak into my mother's make-up while she wasn't looking and try on her lipsticks and eye shadows. Over the years as I have grown older and now am free to decorate my face as I please; I find that wearing make-up really doesn't appeal to me. Contrary to what some may think not all women are high-maintenance. Not that there is anything wrong with wearing make-up, because I have in the past. On my prom night I had my make-up professionally done and felt like a movie star until I watched it all go down the drain later that night when I washed it off.
Even though I am not a real big fan of eyes shadows or foundations; I absolutely adore lip glosses and mascara. I love keeping my look as close to nature as possible. Lip gloss gives a nice shine and draws attention to pouty lips while mascara can take your lashes to new lengths and give you dreamy bed room eyes.
My favorite brand of lip gloss is made by M.A.C. (Make-up Artist Cosmetics). I've been wearing M.A.C. for over ten years now and I absolutely love their entire line. Their products are designed for any skin tone ; from ivory to dark chocolate.  Whether you like the barely there look or you want to glam up like a runway model M.A.C. has just what you are looking for.
I love neutral colors when it comes to lip gloss. A few of my favorite M.A.C. Lip glass (yes it's called glass because it gives a great shine to your lips) is "Oh Baby" and "Viva Glam V". These two colors work very well with just about any skin tone, light or dark. M.A.C. created the Viva Glam line of lip glasses to help fund the M.A.C. AIDS Fund which was founded in 1994. Buy a Viva Glam and you are supporting a very worthy cause.
Shine On...Not!
I have very oil skin and unfortunately the day I snapped the picture above I had forgot to use my M.A.C. Blot Powder. For those of you who hate "shine" and don't want to walk around looking like Rudolph The Red Nosed Reindeer try the blot powder. It comes in various shades depending on your skin tone. Light for lighter skin tones, medium for mocha or dark browns and deep for darker skin tones.  I've been to several M.A.C. stores and every single rep that has assisted me with my purchases was very helpful. I am sure they work on commission and that could be the reason for their demeanor; whatever the reason they all have great customer service skills. If you are unsure of what color to use just ask and they will help you.
Look Into My Eyes
You've got your lips nice and shiny; your oil is under control the icing on the cake is getting your lashes to look long and lush. I've used lots of mascara over the years but my two favorites would have to be Maybelline Falsies Mascara and M.A.C. Zoom Mascara. Both of these give nice length and thickness to natural lashes. I tried using false eyelashes but just couldn't deal with the glue and the way they made my eyes fell. So if you are looking for a nice au natural or day time look; neutral lips and a great mascara will do the trick.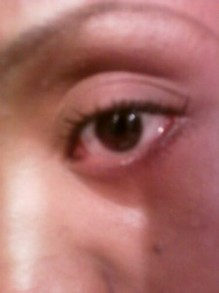 Maybelline Falsies Mascara
---
Disclosure: This page generates income for authors based on affiliate relationships with our partners, including Amazon, Google and others.