How to Handle a Betrayal
by PamelaA
Many times someone we love betrays us and in order to get through it we must learn how to live with betrayal.
How to Handle a Betrayal - Dealing With Betrayal in a Healthy Way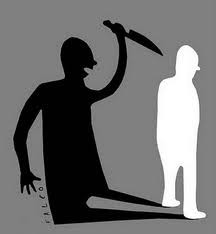 There are times in our life where we all will have someone we love or care about betray us and while painful we must learn how to handle a betrayal in a constructive manner.  Handling a betrayal in a constructive manner will not only cause one to be happier in the long run but will also prevent a great deal of unnecessary stress.

The best way to handle a betrayal is first to consider what type of betrayal occurred.  There are small betrayals such as a friend or coworker gossiping about you to more severe betrayals such as when a partner cheats or has an affair.

The more severe the betrayal the more important it is to handle it properly.   When we are betrayed it is often our knee jerk reaction to seek revenge and while it may make you feel better temporarily it will only cause damage in the long run.   Seeking revenge is the worst thing a person can do when they are betrayed.

The first step when learning how to handle a betrayal is to think about whether the relationship with the person is a relationship you want to repair.

If you feel the relationship is not worth repairing then you need to try and put the event behind you.  Don't assume the person who wronged you did so intentionally.  Try to think about things from their vantage point.  Try to open your mind to the possibility that they probably did not mean to hurt you.  Its important not to think negatively about the person but instead think of some of their good qualities and then move on .

Should you decided to repair the relationship then speak with them openly and honestly.  Use words such as I feel, I think and I believe.  Do not use words such as you always, and you never as they only make the problem worse.   Tell that person what their betrayal did to you and tell them what you would have wanted to happen in a situation like that.   Let that person know that you want to repair the relationship.  After this you may feel the need for some space or time to yourself that and that is only natural.  During this time think about the situation and try to see things from the other persons point of view.   In order to repair a relationship after a betrayal its vital to not be in a mind set of "I'm right and your wrong"   This helps neither you or the relationship.    After taking time you may need to talk to the person who betrayed you even more about the situation and that is okay.  We all recover at different rates from betrayals.

Taking these few steps when learning how to handle a betrayal will give you peace of mind and regardless of the outcome you will be happy with how you handled the situation.
Great Books on How to Handle a Betrayal
Betrayal of Trust: A J. P. Beaumont Novel

"Murder, teenage bullying, sleazy adults, and good police work add up to another fine entry by Jance."—The OklahomanBetrayal of Trust is the twentieth mystery by New York Times ...

$25.99 $2.00
Trust and Betrayal in the Workplace: Building Effective Relationships in Your Organization

Trust is a non-negotiable for high performing relationships and organizations. Yet trust is fragile, and ninety percent of the behaviors that break it are subtle, fleeting, and ...

$21.95 $10.89
Betrayal of Trust: The Collapse of Global Public Health

"On par with Rachel Carson's Silent Spring ... This chilling exploration of the decline of public health should be taken seriously by leaders and policymakers around the world."...

$19.00 $5.99
Betrayal of Trust: Confronting and Preventing Clergy Sexual Misconduct

Sexual misconduct by clergy is a devastating issue that reaches across all denominations, damaging the credibility of the church in its wake. The media regularly reports on the ...

$20.00 $19.52
Broken Trust: Overcoming an Intimate Betrayal

A partner's betrayal doesn't have to define your relationship.The key to working through an intimate betrayal is learning how to communicate with your partner in a way that prom...

$14.99 $14.31
Betrayal, Trust and Forgiveness: A Guide to Emotional Healing and Self-Renewal

In this new, third edition of her award-winning book, Betrayal, Trust and Forgiveness, Dr. Beth Hedva combines best-practices in psychology with cross-cultural initiation rites ...

$16.95 $15.13
Have you Sought After Revenge After a Betrayal?
You might also like
Why Do I Overeat?
The cycle of constant eating is a vicious one so many struggle with, lets tal...
---
Disclosure: This page generates income for authors based on affiliate relationships with our partners, including Amazon, Google and others.