How To Host A Local Tweetup
by Ramkitten
A tweetup is defined as an organized or impromptu gathering of people that use Twitter. Do you have tweetups in your area? If not, you can start a tweetup trend yourself.
Tips for Hosting TweetUps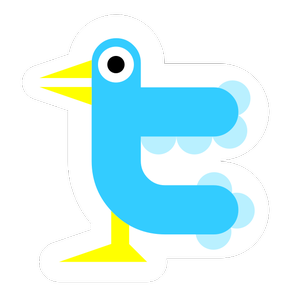 Tweetups don't have to be complicated events. Just think of them as social gatherings, a way to meet and network with people from your area and make new friends. But you can get creative if you want and have a theme for the tweetup, have a keynote speaker or instructor, have some kind of scavenger hunt ... you name it.
Tweetups can be held at all sorts of places, including restaurants, galleries, bookstores, visitor centers, theaters, and clubs for example. You can poll your Twitter connections for suggestions for Tweetup locations. Perhaps some of them work at or own businesses that would be interested in hosting one of these events.
Once you have a list of ideas for venues, here are some suggestions for how to proceed with organizing the Tweetup:
Visit the venue in person -- Talk to the owner/manager if possible; discuss seating and/or the area where Tweetup attendees will be able to mingle and, if applicable, listen to a presentation or even participate in a hands-on how-to.
Check to see if the venue has free WiFi -- People often like to tweet during Tweetups and post to other social media sites, so internet access is great to have.
Inquire about free samples and other giveaways from the hosting venue -- This isn't something to be expected, of course, but it doesn't hurt to ask the owner/manager of the venue if they'd like to give something to those attending. For example, many of the local restaurants where we've had our tweetups have been very generous with free appetizers and sometimes a free beverage. (We always purchase additional food and drinks, though.) One shop owner who hosted a tweetup at her store gave away samples of her specialty products, while a wedding pie maker who hosted another tweetup gave us small samples of at least a half dozen of her delicious pies.
Tweet about the venue and other aspects of the tweetup -- Show your appreciation to your hosts by tweeting about their business/restaurant/shop (etc.). Tweet about any products or dishes you try or anything else of interest. Other local businesses will likely see your tweets and hear about the events and be interested in hosting future tweetups.
Make sure the venue can accomodate a larger group than might be expected -- Based on my experience attending tweetups, more people usually show up than RSVP, and Twitter users sometimes bring friends who don't use Twitter at all. Being a tweeter isn't a requirement at any tweetup I've been to, just a desire to meet new people and network. We often see some folks at our local tweetups who are from other nearby cities and towns. So it's a good idea if the venue can handle some overflow.

Get as many RSVPs as you can -- Some areas have huge numbers of Twitter users, so if you live in a city or a large town, you may want to give your tweetup a specific niche or theme (ie. a sport, international cooking, fiction writers, astronomy, artists, etc.) to narrow down the number of participants. You may even need to limit attendance based on the venue. If that's the case, request RSVPs and get an idea of how many are planning to come.

Use hashtags when tweeting your tweetup -- Hashtags are words or phrases with the # sign added in front of them, which help Twitter users follow specific conversations or topics. When our local tweeters are planning a tweetup, we use #twtup and #Flagstaff in our tweets.

Bring business cards and/or Twitter cards and encourage others to do the same -- Oftentimes, people's avatars are not photos of themselves, and even if they are they will likely be too small for people to recognize one another by sight if they've never met before. And trying to reconcile all those Twitter names with people's real names can be next to impossible. So bring some business cards with your real name, Twitter handle, other contact information if you wish, and perhaps your business and/or website/s. You can make your own cards by hand if you wish by buying business card stock, print them out from your own computer, or make them online on a site like VistaPrint or Zazzle. (See some examples of Twitter / Tweetup cards below.)
Use name tags -- Name tags make it much easier to see who's who as you mingle. Write your Twitter name and at least your real first name on your name tag.

Get there a little early -- If you're organizing or helping to organize a tweetup, it's really nice to get there early, to make sure everything is set up and ready, to greet the owner/manager of the venue perhaps and thank them again for hosting, and to greet tweetup attendees as they arrive.

Mingle, meet and greet during the tweetup -- Especially if you're the tweetup organizer, try to meet and greet as many of the attendees as you can, rather than sticking to one or two or a small group of people you might frequently interact with, online or otherwise. Tweetups are meant to be social events and for people to make new friends and contacts, so set a good example. If someone seems shy, perhaps help him or her meet others and stimulate the conversation.

Consider having a keynote speaker or special event -- There are any number of things you or another attendee can present to the group, from ideas and tips for using Twitter and other social media to talks related to the venue to tours (ie. our group was given a free tour of our local historic train station where one of our tweetups was held) to teaching various skills or crafts, etc. Get creative! Presentations or tours don't have to be long, and they're certainly not required for a successful tweetup, but they can add some interest and fun to the event.

Tweet thank yous to attendees -- Our local tweetup organizers usually keep a list of who attends the tweetups and then tweets us all (grouping Twitter handles up to the 140 character limit and using those hashtags I mentioned above). It's a great way to personally thank people for coming AND gives the rest of us new people to follow if we weren't following them already and didn't get their information.

Create a local group on Twitter -- I personally have never used any of the many Twitter apps available. I just go directly to the Twitter website. But I do have my follow-ees organized into groups, including one for locals. This is a great way to keep tabs on what's happening in your own city or town and follow those you meet at the tweetups. 
Use Twtvite to help you organize and promote your local tweetup or find tweetups already organized for your area -- Visit Twtvite and watch the introductory video, then click on the FAQ to find out more about it. On Twtvite, tweetup links are automatically shortened so they can be easily shared on Twitter, Facebook, FriendFeed and other social media sites. You can also manage RSVPs, display a map to the tweetup location, print name tags, and more. People can even leave comments about the events. 
Business Cards for Tweetups
You can customize and order these or create your own.
Are there TweetUps in Your Area?
And have you ever been to one?
See How People Are Promoting Their Tweetups on YouTube
A Clip From the Keynote Speach at a NASA TweetUp
Twitter Attire to Wear To a TweetUp
These shirts are available in a variety of styles, colors and sizes
---
Disclosure: This page generates income for authors based on affiliate relationships with our partners, including Amazon, Google and others.