How to Make a Parody
by Logemon
Making parodies to songs can be a fun, but challenging, process. In this article, I will describe the best ways to go about creating your parody. You can make your very own parody.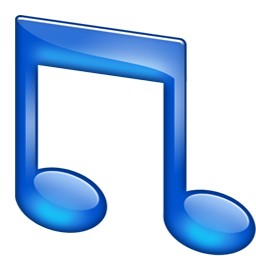 Parody
It's Parody Time
Making a parody to a song is always fun. Whether you are doing it just for fun, or for a contest, parodies are always exciting to make. Personally, I made a parody of a "Like a Boss" for a video contest and won first place and $50! In this article, I will outline the basic steps to making a good parody to any song and I will also give you a brief tutorial on creating a music video for your parody.
Find a Song
Step One
Obviously, if you are planning on making a parody to a song, you must have an original song to go off of. Pick a song that you enjoy, or one that you feel deserves better lyrics. ;) For me, I picked a song that I felt had inappropriate lyrics that I didn't like and rewrote the lyrics to my taste. Its always great to do a parody about something that might be completely different from what the real song is about. Just pick something that you like, or don't like, it doesn't really matter!
Get the Music
Step Two
To make a parody, you obviously need the music of the original song. But you might be thinking to yourself, what about the lyrics? Well, you're going to have to find an instrumental version of the song. An instrumental version has only the instruments and no vocals. I suggest searching YouTube for an instrumental version of your song and then downloading the mp3. If you don't know how to do that, you can learn how to download music off of YouTube videos here.
Record Your Lyrics
Step Three
Most computers have built-in microphones these days, so you should easily be able to record your lyrics. You could also use a videocamera to record your audio if you don't have a microphone. If you have a Windows computer, you can record your audio in Windows Movie Maker. If you have a Mac, then you can use either GarageBand or iMovie (I suggest GarageBand because you can add cool effects). If you are using Unix/Linux, then I can't help you because I don't really have any experience with that operating system. I'm sure it isn't too challenging, though.
Like a Boss Parody (CLEAN)
This is the parody I made.
A Music Video
For Your Parody
Making a music video to go along with your new parody is probably the most entertaining thing you could do with your parody. As long as you have a video camera, you can make a video. If you want to make a music video for your parody, there are a few things you want to do in preparation to filming:
Plan. Plan everything from what you are going to where, to where you are going to shoot your video.
Get any necessary props and/or costumes.
Go film!
Try to make the video in sync with the music. For example, if you are singing it in the video, you probably aren't going to use the video's audio (your hopefully using the pre-recorded parody you made), you want it to be in sync with the song. You want the music to be in sync with the video. To edit the video, you can use any basic video editing software. For Microsoft users, you can use Windows Movie Maker, which should already be on your computer. For Mac users, you can use iMovie for editing your movie.
---
Disclosure: This page generates income for authors based on affiliate relationships with our partners, including Amazon, Google and others.