How to Promote Your Facebook Fan Page
by wrylilt
Struggling to get followers? Or just want to know how to get some more interest? Check out these tips.
Competitions
It's against Facebook rules to host a competition without making entrants at least perform some action. One good way to do this is to host a 48 hour "referral" competition on your page. As a writer you can give a signed copy of one of your books or something similar to the person who refers the most people to your page. In some cases this form of competition can get you hundreds of new "likers."
Have an Attractive Logo and Look Professional.
The best size is either 200x200 or 200x600. Use a logo that grabs attention and preferably lets viewers know what your page is about.
If you go with the longer logo, make sure that a 200x200 section can be used as a thumbnail for other areas of your page and page updates. For instance in the example on the right, the thumbnail would be the green square at the top of the logo.
Don't forget to fill in your info as well, including your website, location and other information.
Use the RSS Feeds
Facebook pages also give you an RSS feed which you can use to promote the page. Use it on your website or any site where you normally promote your RSS feeds.
Do Regular Updates
Don't spam pointless updates all day. But do at least one update every day or two so you stay in people's memories. That way, they're more likely to return. They're also more likely to tell a friend about you if their friend mentions the topic that your page features.
Reciprocal Shoutouts
Use the @ sign to link any other page you want to send a shout out to. Let your followers know that you like a certain page – and if you network with enough similar pages, they can send shout outs your way too. Consider making contact with admins of related pages and exchanging shoutouts.
Don't be Afraid to Promote
Now and then, it's fine to link to a page where you are selling something, or asking people a leading question such as "If you could buy [your item name] for anyone, who would you buy it for and why?" Also a good way to do some quick market research!
Post at Peak Times
Users are online more often at certain times of day. The times you post will also vary depending if you are targeting your own country or worldwide traffic. You can also use statistics (see below) to find out when peak times for your page are.
Use Statistics
Your page has a wealth of statistics available, both directly under updates you make (it takes about 48 hours to show up) and in the 'Edit Page' area. Statistics will tell you whose interest you are getting (male, female and age groups). They'll also let you know how many of your followers are actually seeing or interacting with your updates.
Make it Shareable
Make sure that photos you post and updates you make aren't just dry and boring. Make them interesting, funny, pretty or unique – that way people are more likely to want to reshare them and you increase your chance of someone new seeing your page name.
Link to Your Facebook Page
Let people know that you're on Facebook. Link to your page and let them know that they can get regular updates when you make new posts or you have news or competitions.
Link to it on your forum profile, your website or anywhere else you can!
Paid Advertising
Yes, you have to pay money, but it does work. Of course the choice is yours - if you have a few dollars and want to get new likers fast, it may be worth it.
Paid advertising means your page logo and a short informational sentence is displayed by Facebook randomly on people's accounts. You can choose what people you want to display your advert to, by age, location or other factors including interests. Advertising this way costs you money for each click. Facebook recommends that you pay about 55 cents per click but in my experience it's still possible to get clicks for 10 cents each.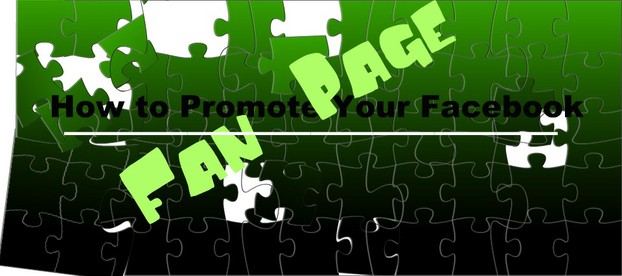 Promote Your Facebook Fanpage
---
Disclosure: This page generates income for authors based on affiliate relationships with our partners, including Amazon, Google and others.