How to Speed Up Your Computer for Free
by Snurre
Is you computer running slow? Learn how you can speed it up for free in a quick and easy way.
Is your computer running slow? Here is how you can speed it up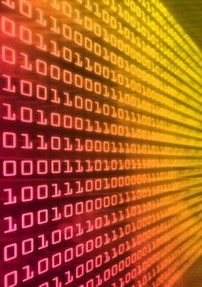 "My computer is so slow" is something a lot of people complain about. Indeed, no matter how fast your PC is when you buy it, it starts slowing down after about six months of use. The first sign is slow Windows startup. Then your files start taking ages to open, your browser starts freezing, and applications take longer to respond. On top of that, you notice that you don't have much disk space left. But don't despair - there are easy ways for you to speed up your computer for free.
1. Remove malware
The first thing you should do when your computer starts slowing down is check it for malware. This is especially true if your computer grinds to a halt all of a sudden. Malware often prevents Windows from functioning correctly, damages the registry, and steals your bandwidth. Good anti-malware programs are Malwarebytes and Hitman Pro.
2. Run disk cleanup
The next thing you should do is run disk cleanup. Your computer records everything that goes on in various temporary files. On top of that, your browser creates temporary Internet files that can occupy gigabytes of space. When there are too many temp files on your computer, Windows needs more time to process them all. As a result, your PC becomes slow and your disk space starts decreasing. This problem can easily be fixed by running disk cleanup either using Windows built-in disk cleaner (Start - Programs - Accessories - System Tools - Disk Cleaner) or with the help of a free program like FileCleaner Pro.
3. Configure Windows startup
If your computer takes ages to boot, your installed software might be the cause of that. You see, a lot of applications configure themselves to launch automatically on Windows startup whether you want it or now. The more applications run on startup, the longer Windows needs to load them all. You can speed up Windows startup by disabling unnecessary startup items, like Skype, Windows Live, Adobe updater, eMule, uTorrent, etc. To do that, click on Start and type msconfig in the Search box (Windows 7) or in the Run box (Windows XP), hit Enter, go to the startup tab in the window that opens and uncheck everything you don't want to start automatically. Reboot your computer and enjoy the extra speed.
4. Uninstall unused software
Do you use all programs that you have installed on your computer? Most likely the answer is "no". But did you know that the more software you have installed, the slower your computer becomes? That's because disk space is wasted and a lot of programs run services in the background without your knowledge. That's why uninstalling unused software will make your computer run faster. To do that, simply go to the Control Panel and uninstall the programs that you don't use, especially expired trials.
5. Defrag your hard drive
If your programs take a long time to open, it could be because your hard drive is fragmented. File fragmentation happens because Windows usually splits large files you try to save and fills every available bit of free space with bits of files. When there is too much file fragmentation, your computer becomes very slow. This can be fixed by running disk defragmentation. To do that, click on Start - Programs - Accessories - System Tools - Disk Defragmenter or download the free Auslogics Disk Defrag.
There is a lot more you can do to speed up your PC. But these tips will help you get started and redeem the lost speed and performance. If you are looking for more free ways to speed up your computer, download a free ebook called "Turbo Windows". This book is written by experts from Auslogics software and offers tons of great PC speedup advice that really works.
Want to maximize the speed of your PC?
This book provides computer speed up advice in plain English.
Turbo Windows® - The Ultimate PC Speed Up Guide

Having to deal with a slow and unresponsive computer is a problem faced by millions of computer users. The reason for that is simple – Windows computers tend to slow down with ...

Only $21.81
What is your level of computer experience
Please be honest!
---
Disclosure: This page generates income for authors based on affiliate relationships with our partners, including Amazon, Google and others.