How to Win a Man
Time and again, women find themselves unable to get the man they are interested in. Here is one tip to help!
How to Win a Man!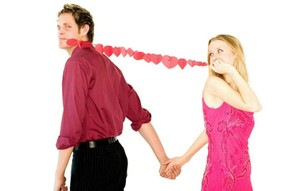 Are you wondering how to win a man?  
Maybe you have your eyes on the guy next door or someone you come in contact with regularly.  He may not think of you in that way at the moment and you wonder if there is any way to rectify this.  As a woman who has been in a steady relationship for a great number of years, I can tell you that the answer generally starts with you.
Are you waiting for the man to look at you in a different way or are you willing to take your future in your own hands and take steps to help him to see you as a potential life partner.
Now, I am not an advocate of being overly aggressive but there are ways to make sure you come across in the best possible light.
Have you ever been the hunter - the one who initiates a relationship?
One way to help you Win a Man
Take care of your appearance!
A very simple obvious thing and yet so many ladies do not take their appearance into consideration.
Now before you get annoyed with me for reinforcing the stereotype.  Please do carry on reading.
How you look helps you win a man
It is annoying that this is a relevant factor when considering how to win a man, I know.  However, it is not just about the man, it is also about your feelings of self-worth and self-esteem.   If you walk out of your home each morning knowing you look great, imagine the impact it will have on how you walk, how you present yourself to people during the day.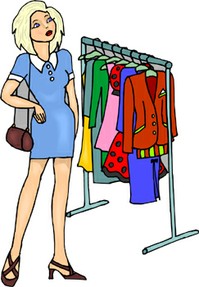 For instance, I had a friend who used to apologize for everything, including her frumpy look.  She was reluctant to change anything though as this was a comfortable look for her.  After a whole lot of conviction, she agreed to upgrade her look.  So, with the help of a few books from the Library, my friend and I were able to discover what colours suited her, what shape of clothing enhanced her figure, etc.  The difference this change made to her confidence was astounding.  She could walk into rooms and know that people were admiring her.  She became so different just because she had taken the time to make sure she felt great about her look each morning.  
Coming back to the topic, we all realise that men are influenced by what they see on the surface and so in order to win a man or at least get him to notice us, we should definitely take care with our appearance and use this male visual characteristic to our advantage.  
Take the time to really discover what works on you.  What clothes suit you, what colours? What make up to wear to accentuate your most pleasing features?
As I said this is just one way to gain a man's attention, so why not carry on learning how to win a man?
More about looking good
As mentioned above, it is not enough to do this just for the purpose of learning how to win a man.  You must consider this more as a means of improving yourself.
So on the topic of looking good, the other consideration is making sure it is not just your clothes and make up.  Consider also your physical health.  
How fit are you?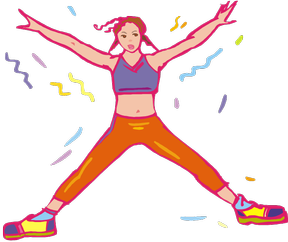 Upgrading your wardrobe and improving your appearance is a great start but also consider the rest of you - Become a healthier you by taking up a little exercise and becoming more discerning about the foods you eat.
Doing this alone can improve your complexion, your body shape and also improve the way you think of yourself.  Getting fit does not have to mean spending hours in the gym, start with taking walks around the block, buy an exercise DVD if you prefer and do it in the privacy of your home.
In conclusion, I really want you to understand that learning how to win a man starts by focusing on yourself and the way you think about yourself.  The first impression people have of you starts with how you present yourself and whether you feel you are worth the effort.  Take a little time to improve yourself and you might find that men try to win you!
An amusing video on looking great! - Help you Win a Man cheaply!
Resources to help you look good!
---
Disclosure: This page generates income for authors based on affiliate relationships with our partners, including Amazon, Google and others.