Klutz for Clued-up Kids
Klutz Press are proud to say they taught America how to juggle. However, that was only the beginning. Explore the wonderful world of Klutz books for kids (and grown-up kids too!).
Klutz-y Beginnings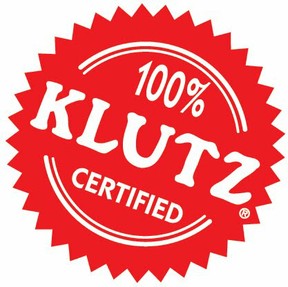 Klutz Press started out as a small operation by three Stanford University graduates. Their first publication, "Juggling for the Complete Klutz" was distributed to retailers by bicycle and backpack. Success didn't come immediately as envisaged... it took a few years to establish Klutz as a reputable children's book publisher. The founder, John Cassidy, says that the key to producing a range that appeals to kids was to have children of his own and to immerse himself into their world. In fact he says he 'marinated himself in children'.
"Create wonderful things, be good, have fun." is the Klutz credo.
Klutz believes that children learn by doing, making, hearing, feeling and seeing, so the books are designed to incorporate as many sensory experiences as possible.
These days, Klutz, now acquired by Scholastic, continues to produce quality books and kits aimed at kids aged between 3 and 130.
Klutz Craft Books & Kits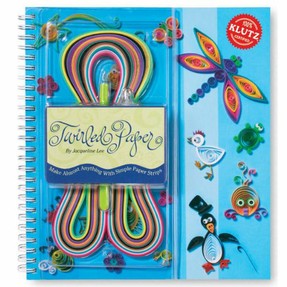 Getting children involved in creating and crafting is a wonderful first step to developing confidence in their skills. Making something all by yourself, or with a little help, feels like a great achievement.
Not only are the kits suitable for children, with clear instructions, colorful illustations and light-hearted delivery, they are also good for adults who may be embarking on a new hobby.
Klutz publish a huge range of craft kits. From traditional crafts, such as knitting, paper plane making and sewing, to their own take on new ideas like friendship bracelets, rock painting and twirled paper creations.
Click on the link below to view a carefully chosen selection of my favorite Klutz craft books.
Klutz Craft Kits
Klutz Science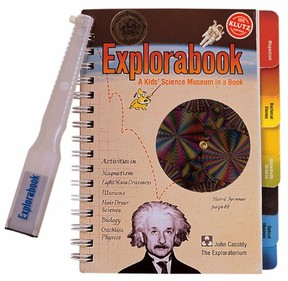 As a home-schooling parent, I love anything that engages my children and teaches them something at the same time. We don't work to schedules, timetables or curricula, so I love to see my kids get stuck into a Klutz science book. Most of the time, they don't even realise they are learning - it's all so much fun.
The kits contain all the materials required to carry out experiments, investgations and observations. There also are suggestions how to expand the activities by using readily available supplies.
Light the fire of your child's desire to explore his world by clicking the link below.
Klutz Science
Klutz for Boys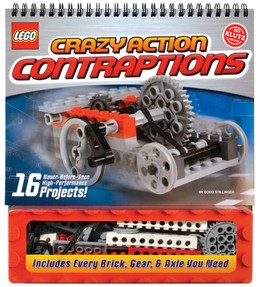 Having two sons, I know it can be difficult at times to interest them in books. My son, Alex, is passionate about Lego, so this Klutz Crazy Contraptions project book was the ideal way to introduce the Klutz range to him. He now has several Klutz books and kits and returns to them often to make something new.
The Legos, of course, ended up being asimilated into his huge collection, but he loves using the projects as the basis for new and more complex creations.
The link below will take you to a collection of boy-oriented Klutz books. However, that's not to say girls wouldn't enoy them too!
Klutz for Boys
Klutz Fashion Kits
My daughter, our youngest child, is unbelievably girly. I don't know how it happened - I was not a 'pink' kid in any way! She is so into Bratz, and Disney TV. One of the things she loves to do is customize her clothes by removing the sleeves or cutting holes into them. Not something I am particularly happy about.
The Klutz range of Fashion kits are perfect for her to express her fashion creativity. I love that they come with dinky little wire hangers and a substantial quantity of paper from which to cut out dresses, pants and all manner of attire. The clothes can be stuck onto paper dolls or displayed on the hangers. Or they can be used in journals and scrapbooks.
Another great thing is that you can order extra supplies of paper to expand the kit and continue creating ad infinitum. Click below to explore our favorites.
Klutz Fashion Kits
Klutz Drawing & Painting
I really enjoy painting and drawing, from Zentangles to art journals, I am happiest when wallowing in my arty creations. I also love to see my kids doing the same thing.
The Klutz range of art books are designed to remove that inhibition that often overtakes children (and adults) when it comes to making marks on paper. There are so many ideas to get you started in the Klutz books. Try some cute little thumb-print animals or draw in the style of a famous artist, paint on your windows or hunt in your backyard for rocks to paint.
See lots here:
Klutz Drawing and Painting
Klutz Journals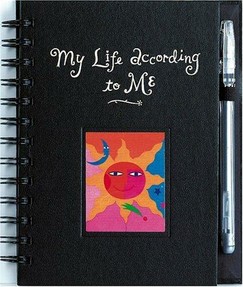 I think this collection of Klutz books is my favorite of all. I love to journal - either writing by hand, on my laptop or creating art journal pages. So I was really pleased that my daughter appreciated the Klutz journal she received for her birthday.

There are many books in the Klutz collection which aid journaling. Some are actual journals, whereas others are choc full of questions to make a child think about his or her life. Some are simply fun quizzes and surveys to share with friends.

I really wish I had begun keeping a journal at an early age. I would have loved any of the books in this selection:
Klutz Journal Kits
Klutz Chicken Socks for Young Children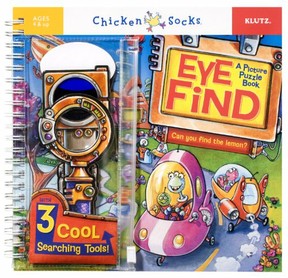 It is so important that young children develop good motor skills and hand-eye coordination. With Klutz books they can practise those all-important skills and have a ton of fun at the same time.
There are books to absorb them on long journeys, books to help them create simple toys and books to help them see their world as a wonderful place to live.
With gorgeous, bright illustrations and very funny text, the Klutz Chicken Socks range is just perfect for younger children.
Klutz Chicken Socks
---
Disclosure: This page generates income for authors based on affiliate relationships with our partners, including Amazon, Google and others.