Laughter Is Universal
Laughter has no language barrier. It is a universal pleasure derived from the joys found everywhere, if we but take time to look for it.
Find The Humor In Living!
As the years pass, and they do pass every so swiftly, I find more and more to laugh about. So much that was once so important seems foolish and the sheer nonsense of it just makes me laugh out loud!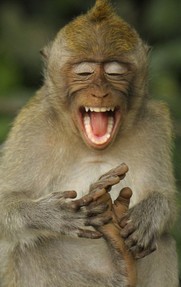 Laughter has no language barrier. It is a universal pleasure derived from the joys found everywhere, if we but take time to look for it.
In December, our neighbor turned sixty. Since I had turned sixty the year before, I could easily tease him without fear of rebuttal.
Therefore, when we were invited to a party in his honor, I immediately sat down to my laptop to arrange words on paper to commemorate the passing of his fifties in The Speed Bumps Of Sixty.
The Speed Bumps Of Sixty
by Eugenia S. Hunt
The clues that you are getting old
Are there, my friend, 'tis true.
Your belt won't buckle any more,
But your knees most certainly do.
You know you are growing older,
Nature has played a dirty trick,
You're old enough to remember,
When the Dead Sea was merely sick.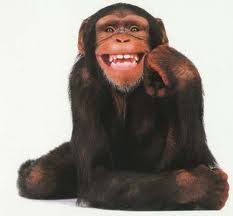 You reach to remove wrinkled socks,
But find, you aren't wearing any.
You climb into bed at night,
A glass, your teeth, floating in it.
Now, you become breathless
While walking "down" the stairs.
You badly knock your elbow,
But the funny bone's no longer there.
There was a day you'd run the block
With light and fleeting stride,
Now, putting on your running shoes
Leaves you out of breath and tired.
Your arms have grown too short
To read, without your specs.
Gazing into the mirror, you find,
You have more skin, than neck.
The girls once gazed upon you face,
Exclaiming "Ooh La La,"
Now, as candles burn upon your cake,
Campers sing "Kumbaya."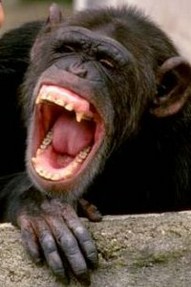 So, it's OK for you to slow.
You're getting older, so take care.
It's time for you to invest in a pipe,
Some slippers and a Rocking Chair.
But enough, we should end it here,
For no more should be said.
We're conscious that at your age,
It'll soon be time for bed.
So, a very Happy Birthday, friend.
We've stretched the truth, we've lied.
We just couldn't have insulted you more.
But believe us, Man, we tried!
Afternoon Of Fun!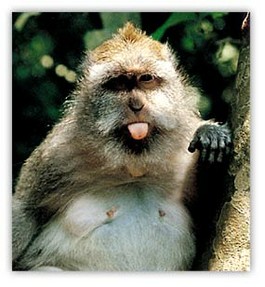 Several years ago, my husband decided to plant a garden in the back corner of our yard.
After viewing his efforts all afternoon, I wanted to share my fun. The laughter was so good for me and the picture framed within my kitchen window was well worth sharing.
Gardening Day
It was the day after New Year's. My husband decided it was time to plant the Poinsettias from the living room Christmas decorations, in the back corner of the yard.
As I watched from the kitchen window, he began to rake the area, sectioning out a 4 x 6 foot plot of soil.
Once this was accomplished, he lit a cigarette and stood back to observe his work. After finishing the cigarette, he began to remove the grass from the top of the soil, loosening the soil, and removing any stones in the way. At this point, it was time for another smoke and observation.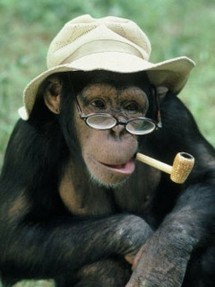 Obviously, happy with his efforts, he walked back to the porch to retrieve his ground cover and scissors, carrying them to the site of activity along with several, very large rocks. He planned to use the rocks as a backdrop for the plants, against the fence behind. Now, it was time for another cigarette and some thought.
After placing the ground cover over the soil, he took out his scissors and began cutting little crisscrosses in the cover in each location where he intended to place a poinsettia. He removed the first plant from its festive container, placing its roots in the ground under the proper crisscross, and covered the roots with topsoil.
Again, he returned to the house, this time for a cup of coffee and, once back outside, another smoke!
As soon as he had secured the other three plants in place, it was, of course, time for another break. When satisfied with the placement, he returned to retrieve the mulch from the patio. This was fortified with another cup of coffee.
Five hours from the beginning of his gardening, the mulch was in place. This called for another break and a trip to the house for "show and tell" and lots of praise from me.
As a final touch, he decided to place a little white fence, which was twelve inches high, around the garden to keep our forty pound dog, Raven, from walking on the plants…Yeah, that'll work!
While he was taking a final viewing and having a smoke, I was back at the kitchen window, thinking that he has done a beautiful job. The rocks were a very nice touch.

However, with the little white fence in place, we now had what resembles a very attractive, little "Pet Cemetery" in the corner of our backyard!
Yes, the Poinsettias are doing quite well!
(In June of 2007, thankfully, my husband laid down his cigarettes and has never picked them back up.)
Laughter Among Friends!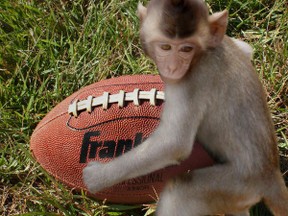 Not a football fan myself, I have had to find humor in some of the joys of my family and friends.
Therefore, I have derived fun from the spoils of the game!
Ode To The Sugar Bowl
(In memory of the 1994 Sugar Bowl)
The night was dark in New Orleans,
Except for campfire light.
Indians roamed across the green
To form the Gators plight.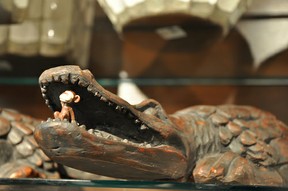 End of quarters, one, two, three,
Count of twenty-three, ten;
A last ditch effort and seven more,
Yet, not a victor's end.
Bruised and beaten, they fled the field,
With tails of leaden weight!
A Sunday purse of quality,
Their end, a worthy fate.
Alas, the clock did chime again,
Forty-six and time was flying.
Back to the battle of Sugar Bowl,
The reptiles still a 'trying'.
A hand was raised to call the shot,
Official decision filed.
The Noles served each and everyone,
Gator Gumbo, Cajun styled!

Laughter is our emotions,
exploding on our faces,
expressing sheer pleasure!
                                              E. S. Hunt
Romeo And Juliet
Recently, a friend visited me from Texas. She and her husband own twelve acres and farm animals near Houston.
At the time of her visit, most of their chickens had been taken by a Chicken hawk in the area, leaving them with only one rooster and three hens.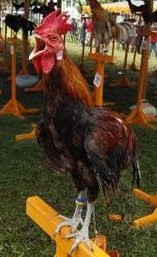 Right after her arrival, she received a call from her husband. He told her that the rooster had fallen prey to the Hawk, leaving only the three hens.
She wasn't very sad about the rooster because he had his time clock confused. He would begin crowing at two a.m. every morning and did so every hour on the hour until daybreak.
Now, that could be why the Hawk had it in for him!! That would do it for me!!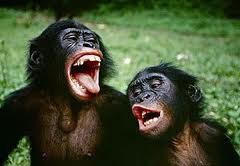 A week after she returned home, she called to tell me that all they had left of the hens were feathers. The hens had joined their rooster.
I teased her that they may have committed suicide due to the loss of their true love!!
Another Romeo and Juliet(s) story!!
Then There Were None
by Eugenia S. Hunt
The barnyard, a frenzy,
That fine spring day,
As Rooster and hens
Joined in their play.
Little they knew,
As weeks progressed,
Upon Hawk's table
They'd soon be dressed.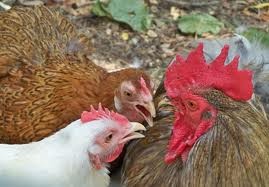 First the Rooster
Was swooped on high,
A tasty morsel,
As he flew by.
This tough old bird
Gave rise to haste,
Yet, Hawk waited awhile
For another taste.
Soon the hens, too,
Were seen no more,
Never realizing what
Lay in store.
Or, did they really
Decide their doom,
Walking, unheeded,
Dazed in gloom.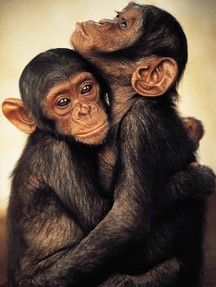 The loss of love
Too much to bear.
They flirted with Hawk,
In their despair.
So, now, this day,
We find them not.
They've joined their Rooster,
His love ne're forgot.
Share The Laughter!
So, laugh often and laugh well, sharing your laughter with everyone around you.

You will find you feel better for having laughed!
                     ~And~
You will find joy in the sound of the laughter of others!
---
Disclosure: This page generates income for authors based on affiliate relationships with our partners, including Amazon, Google and others.