LCD TV Deals
by Myniche
Many people really enjoy watching television when it is time to relax. Nowadays, LCD TVs are a very popular addition to home entertainment systems.
I Want to Buy a TV!
I have a lot of friends who watch an awful lot of television.  To be honest, I only have a handful of TV shows that I watch faithfully.  I like shows that make me laugh, shows that teach me how to do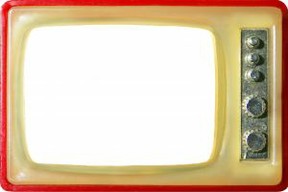 things, and sporting events featuring my favorite teams.  When I invited friends over to watch some football a few Sundays ago, I ended up taking a pile of abuse from them because the 19 inch television that was sitting on a table in my living room is a bit of a dinosaur by their standards.  I actually had been thinking about getting a television with a bigger screen.  I just had not gotten around to it yet.  After three hours of taunting, I was motivated to actually make a move and buy a decent TV.
What To Know And What To Look For In LCD TV Deals
Going to "School" with My Friends
Sometimes you just have to fess up and admit that you don't know what you are doing.  I finally broke down and asked my friends to tell me what they would look for if they were replacing my TV.  After responding with cute lines like, "A place to bury the old one," they did finally give me some useful guidance.  There seemed to be a consensus in the room that an LCD television should be one of my top considerations.  I've written below about the specific items I learned about that day.  My natural tendency was to look in the ads from the Sunday paper and start scanning for low prices.  I was quickly redirected by my friends.  What they told me made sense.  Most people don't buy a new television every week.  As such, you might think of it as an entertainment expense that is also a sort of investment.  Buying the cheapest thing available might not really give you the best deal if you are going to end up sacrificing things like screen size or picture quality.
What is the Right TV for YOU?
If you want to purchase an LCD TV, you will likely want to know the best way to choose from the plethora of LCD TV deals available nowadays.  It can seem like a minefield at times, especially if you are not technically knowledgeable with the terminology and specifications of modern televisions.  If you follow along with what I'm sharing, you will be better equipped to make wise decisions when choosing from the LCD TV deals available.
LCD TV's have really carved a nice section of the market for people opting for them rather than plasma TV's.  In terms of quality and cost, they are comparable.  The first thing you need to consider is the size of the set you require.  Whether you are planning to make room for it or want one to fit a space, you will need to take measurements.  This is so you can ensure that your new LCD TV will fit.  
Along with the space available for your new television, you will want to consider the size and quality of the LCD TV.  If you are buying an HD LCD TV, then a resolution of 1024 by 768 is recommended as a minimum.  If you are planning on buying a larger screen size, like a 32" LCD TV or a 42 inch LCD TV, then finding a model with a resolution of 1366 by 768 or higher would offer better picture quality.
42 Inch LCD TV Deals
These are some of the best rated 42 inch LCD TV models out there
What Will it Work With?
In addition to resolution and actual screen size, pay close attention the viewing angles of the TV screen.  This is vital if you are buying a large screen size LCD TV that will be catering to many different people at one time.  You can step from one side of the set to the other while viewing it to see if the visibility and quality of the image on the screen is effected.  This is a very simple thing to do, but a lot of people don't think of it while they are caught up in the excitement of getting a new TV.
If, like most people, you have many different devices to plug into your LCD TV, whether consoles, DVD/Blu Ray Players, or Cable TV services you will definitely want to make sure that the television you buy is equipped to handle them.  Be certain that the LCD TV that you are considering offers the correct connections for everything you currently own.  You should also think toward the future a bit.  Will it be expandable if you add any other electrical devices in the future? 
As well as input connections such as SCART and HDMI ports, you will want to consider what extras you would like.  Many people like LCD TV's with memory card slots that enable them to view pictures or videos.  Many LCD TV's come with built in DVD/Blu Ray players or some sort of Digital set top box.  This might be worth considering if you do not currently have these devices or space is limited in the room where the TV will be installed.
32 Inch LCD TV Deals
Looking for the Best of 32 Inch LCD TVs?
Panasonic TC-32LX85 32-Inch 720p LCD HDTV

Panasonic VIERA TC32LX85 32" 720p LCD HDTV Get ready for high definition excitement with the Panasonic VIERA TC32LX85 32" 720p LCD HDTV! Packing one of the most exciting ...

LG 32LD350 32-Inch 720p 60 Hz LCD HDTV

With the LG LD350 its time to start enjoying high definition .This is a beautiful LCD with all of the innovations that make LG TVs a better viewing experience.
Ad
Do You Currently Own an LCD TV?
Final Thoughts About LCD TVs
If you are planning on storing your LCD TV in an entertainment center, you will want to pay close attention to the location of the on-board speakers.  Whether the speakers are on the sides or the bottoms, you will need to know this to ensure that the sound won't be blocked by the cabinet the TV is placed upon.
When you are searching for the best LCD TV deals, you should make a list of what you want from your LCD TV.  Use this list to find a list of matching models, and then look through LCD TV reviews for the corresponding sets.  This will help you whittle down your options until you have a short list, then you can begin looking at online and offline stores for the best LCD TV deals that fit into your budget.
Finally, be sure to read plenty of customer reviews.  People who spend a fair amount of money on an item are a lot more likely to leave comments when they are either thrilled or disappointed.  The LCD sets shown above were specifically chosen because they have many reviews from satisfied customers.  They would be a good place to start narrowing down your options.
---
Disclosure: This page generates income for authors based on affiliate relationships with our partners, including Amazon, Google and others.