New Year's Resolutions
by Myniche
Each year many of us make New Year's resolutions that are forgotten by February. This is how I plan to get things done this year.
Goal Setting for the New Year
I don't know about you, but I have a long history of making New Year's resolutions that get forgotten before the last Christmas cookie is gone.  I have a terrible track record with them.  This year though, I've decided to take a much more focused approach.  I'd like to share my thoughts with you, and maybe inspire you to take your own resolutions a bit more seriously this year.
In past years, I've set goals for myself that ranged from lofty to almost frivolous.  Every once in a while however, I have achieved one of goals that I set for myself.  Surprisingly to me, it wasn't the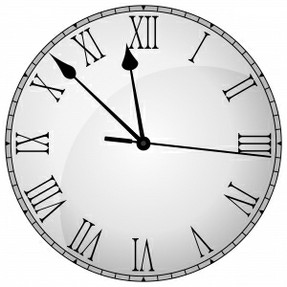 silly goals that I achieved, even if they were relatively "easy".  It was the resolutions that inspired a deep and burning desire within me.  These were goals like losing weight when I simply could not stand the way I felt anymore, or finding ways to make extra money when I was convinced that I was letting my family down.   The discomfort of my present place finally outweighed the perceived pain of taking action in both of those instances.  When I recently started looking back at past successes and failures, it lit a curiosity inside of me, and I have spent a lot of the past year reading books on the subject of personal development and goal setting.   After doing a lot of reading and research, I've decided that if I had to read one book before making a New Year's resolution or setting personal goals at any time, it would be The 10X Rule by Grant Cardone.
My Short Review of The 10X Rule
Why You Should Just Read It
As I mentioned, I have read a lot of books about self development.  I've always had a fascination with what makes us tick.  The question of why we do the things that we do is something I've longed to understand since I was in my teens.  One thing I noticed as I read what some might call "self help" books, is that they often use an approach that lets you off of the hook.  Ideas like "life's a journey" have become quite popular.  So too, have ideas that seem to allow people to lower the bar for themselves if it becomes too difficult for them to achieve their goals.  I like The 10X Rule because it is nothing like that.  To be frank, after I read it, I felt like I had received a hearty kick in my backside that helped me to focus on taking responsibility for my own actions, successes, and failures.  This book is NOT like others that you may have read concerning goal setting and personal development.  If you have read other books about achieving your goals, and found yourself no closer to them than you were before, you should read this book.  Seriously.  I personally liked the audio version a lot, but get whatever suits you.
Helpful Strategies for Keeping New Year's Resolutions
Depending on your personality, there are a variety of steps you can take to help keep yourself on track for achieving your goals.  I personally will be writing down specific goals that are far beyond what many people might consider reasonable.  If I miss, I'll still be far ahead of the crowd who did nothing.  Other people like to form alliances with other people who have similar goals.  These "accountability partners" often communicate once a day to share their goal for the next day and discuss how they did on that day's goals.  This can be a good strategy for people who tend to rationalize ways to get themselves back into bad habits.  Be aware though that it does come with the risk of straining a relationship if you are going to ask someone to push you forward.  You should make sure that you are the one pushing yourself toward your goals.  Your partner should just be giving you tiny nudges back toward your chosen path if you start to drift.
Get Fired Up!
You won't hear this too frequently nowadays, but you really do need to get yourself fired up.  You must see achieving your goals as an absolute necessity, not just an optional activity that you know you "should" pay attention to when you are feeling down about your current circumstances.  When I have reached goals in the past, I've started my mission to achieve with such strong feelings, that I knew I wasn't going to quit until the job was done.  As you consider worthwhile New Year's resolutions and goals for your life, realize that success has to be a priority if you want to escape mediocrity.  Don't be willing to lower your standards for yourself.  Instead, promise yourself that you will do whatever it takes to get where you want to be.
Do you make New Year's Resolutions?
---
Disclosure: This page generates income for authors based on affiliate relationships with our partners, including Amazon, Google and others.