Valentine's Day Ideas
by Myniche
Valentine's Day is that people get just a little "mushier" than usual. Even old married couples find something special about each other when Cupid draws back his bow.
What is the History of Valentine's Day?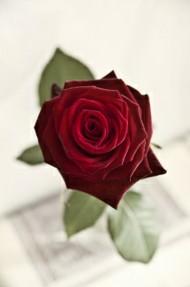 Who doesn't enjoy celebrating this holiday? Every February 14th - across the U.S. and other places like Canada, Mexico, the U.K., France, and Australia - candies, flowers and gifts are exchanged between loved ones. The actual origins for the holiday are still in debate, as the Catholic Church recognizes at least three different martyred saints named Valentine or Valentinus. But like many holidays, it can find roots in its traditions from many different cultural sources, including ancient Roman rituals and customs of Victorian England.
So while you're busy brainstorming ideas for that special gift to give your sweetheart, consider going beyond the typical cards, flowers, and chocolates. If it's your first Valentine's Day together, then those options are perfectly acceptable - and probably the safer bet until you to know each other better. But if you've been together for a while, unique gifts that are given a great deal of thought are a great way of saying that an individual really cares and that their special person means a lot to them. Personalized gifts are sure to leave a good impression - and a well thought out one can change a life if it clicks. Never underestimate the impact of going against the norm.
Valentine's Day Gift Ideas
Things to do on Valentine's Day
If you're not shy about letting your special someone know how you feel, then why not make it public? Show the world that you are in love and you're proud of it. Get a personal message printed in your local newspaper. It doesn't have to be long-winded or flowery or poetic - you're not trying to outdo Emily Dickinson. Just a few simple lines from you can be more than enough to make their day. Leave a note with the paper to let them know to look through the Valentine messages. If you're not gifted with words or feel it can say it better, you can even dedicate a song for them over the radio.
Most people are content with simply spending quality time with the person they love on Valentine's Day. For those who prefer to stay close to home, activities like bowling, ice skating, and movies are great ways to spend your day together - and chances are you'll learn more about your sweetheart in the process. If you have the time, money, and freedom, an exotic cruise to places like the South Pacific or the Bahamas is always a wonderful idea. Or why not reenact your first date? Women love it when men remember details from the time when they're getting to know each other.
Keeping Things Simple
Of course, there's no rule that says you have to leave the house to have a great Valentine's Day. Turn off your phones. Don't answer the door. Switch off the TV. Simply setting the day aside to spend together can make the day more special than you might expect. And guys - if you've been thinking about popping the question, there's no better day than this one for a proposal. It's a day for lovers, after all. It might seem a little corny, but it's a sure-fire way to make the day memorable.
Easy Valentine's Day Crafts
---
Disclosure: This page generates income for authors based on affiliate relationships with our partners, including Amazon, Google and others.