Little Known Ways to Find the Best Savings Account
Not all savings accounts are created equally. If you're looking for the best savings account, it's important to look for a few crucial features beyond a great rate.
Not all savings accounts are created equally.  If you're looking for the best savings account, it's important to look for a few crucial features beyond a great rate.  Of course, that all important interest rate is usually the first thing consumers look for.  But it shouldn't be the sole decision on your hunt for the account that's right for you. 
For instance, you should know whether or not your deposits will be FDIC insured.  The best savings account in the world would be nothing if it weren't backed by the FDIC (or NCUA in the case of a credit union).  That's because this government entity insures bank deposits up to $250,000 per person, per deposit type in the highly unlikely event that the bank itself becomes insolvent.  This means that even if the bank fails, your money is safe.  The FDIC is backed by the full faith and credit of the U.S. government – which has never defaulted on these obligations since the FDIC's founding in the 1930s.  In an account that is not insured – your money could be gone and you'd have no recourse to get it back.
What Else Should You Look For?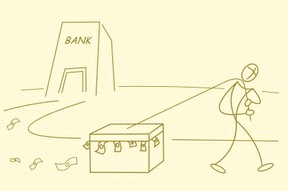 The best savings account, one that pays the best rates, will usually have a minimum balance requirement.  This is also a great motivator to help you save – as you won't earn the interest unless your balance is at or above that minimum balance.  Of course, on the other side, you should be able to have access to make a set number of withdrawals per statement cycle.  Six withdrawals tends to be the industry standard – more than that is prohibited by law.   Any type of withdrawal counts in this case, whether it's by check, by phone, ATM and so forth.
You'll also want to look for additional features that fit your ideal of the "best savings account". Since no two accounts are the same, and different banks offer different benefits, you'll want to consider which ones would make the most sense for your unique needs and lifestyle.  For example, some people don't need online access to their accounts.  Others love the ease of use of online banking and the speed at which they can transfer money between accounts or view their balance.  Some online banking systems offer free bill payment and others can download your transactions into your money management software, helping you stay on track with your savings goals.
Another important benefit of certain savings accounts is whether or not they can help you avoid fees in addition to helping you save.  For example, the best savings account is one which you can schedule deposits into, and also protects you against overdrafts.  Some types of savings accounts can be "linked" to your checking account, so that in the event that your account is overdrawn, the money in your savings account can be used to take care of the balance (provided you have enough of a balance to cover the cost).  This can save you money in NSF fees and insufficient funds charges that can quickly rack up if you're not keeping a careful eye on your account!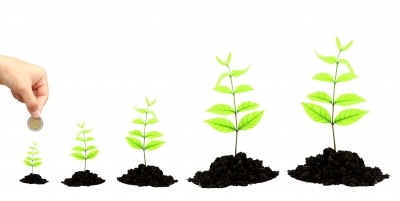 Growing Money
The Bottom Line on Growing Your Money
Taking the time now to compare rates on the best savings account for your needs can save you a lot of trouble while helping you grow your money in a way that's sensible and reliable.  Savings accounts are one of the safest banking products available while still earning interest and providing easy access to your money when you need it most.
Tips on Finding the Best Savings Account
What is one of the most attractive attributes in a savings account?
---
Disclosure: This page generates income for authors based on affiliate relationships with our partners, including Amazon, Google and others.