Make Money Online Easily With Wizzley
by Natasha
Make Money Online Easily by writing informative articles at Wizzley. Here's how I made my first $200 in less than 7 months at Wizzley
I joined Wizzley on 05/24/2011 and today(12/24/2011) completes my 7 months at Wizzley.  So out of curiousity as to how I progressed, I looked into my Amazon and Adsense account to see how much I made from Wizzley in the past 7 months.  And to my sheer amazement, I made more more than 200 dollars, more than I ever expected.  Just can't describe how happy I felt.  So I thought of sharing my happiness with you and also to remove any doubt who are in two minds whether to write or not at Wizzley.  So if you havn't signed up for wizzley yet, sign up now.
Helpful Resources That Helped me Earn $$$
It is best keyword research software I have used to date and I have used popular keyword research softwares like Market Samurai, Traffic Travis, Micro Niche Finder and IBP.  This software has helped me immensely with finding new sites and also in finding profitable topics to write at Wizzley.  Watch the video and see how it works.  Highly recommended tool.
If you want to know how keywords work and how to use them in your article, I suggest that you take the one month free trial of the keyword academy.  It is highly effective but make sure you have ample time to make optimum use of the one month free trial.  
This article is written by Sunforged,  very repected and popular individual at Hubpages and this article is just awesome, will clearly tell you how to pick your keywords.  A must read.
How Much I Made on Wizzley - Monthly Breakup
Let's get straight to the point.  Listed below is my monthly earnings breakup on Wizzley from Adsense and Amazon.
My Monthly Earnings for June 2011:
My Monthly Earnings for July 2011:
My Monthly Earnings for August 2011:
Adsense

- $7+

Amazon

- $0
My Monthly Earnings for September 2011:
Adsense

- $10+

Amazon

- $7.39
My Monthly Earnings for October 2011:
Adsense

- $12+

Amazon

- $36.59
My Monthly Earnings for November 2011:
Adsense

- $20+

Amazon

- $6.21
My Monthly Earnings for December 2011:
Adsense

- $22

Amazon

- $92
Analysis of My Wizzley Earnings Trend
As you can see from my earnings chart that I started to see income from Adsense and Amazon from my 3rd month on Wizzley.  It has been an upward trend since then(Except November).  The most surprising thing is that I made this with only 25 articles and many of the articles are not money articles at all.  Infact, I made more on wizzley with 25 articles in December than I made on Hubpages with 167 articles (Though it is worth mentioning that my account is penalized by the Panda update). 
I would also like to point out that the earnings breakdown above shows only the breakdown of monetization methods offered by Wizzley.  At Wizzley, you are free to use your own affiliate link as well.  So my earnings at wizzley are more than 200 dollars.  So if you have some good affiliate product to promote, do it.  Shareasale is one of the better affiliate network out there and has some really good merchants.  So make sure you sign up for shareasale.
Also I think that wizzley works well more with Amazon than with adsense, as is evident with my earnings trend.  Though I would be testing this extensively by adding more articles in 2012.  But as of now, Amazon wins hands down.
Total Wizzley Earnings (May 24th 2011 - December 31st 2011):
Adsense

- $71+

Amazon

- $142.19

Shareasale

- $16

Google Affiliate Network

- $3
Internet Marketing From The Real Experts

What do Tim Carter, Brian Clark, Joel Comm, Jim Kukral, Ted Murphy, Jeremy Schoemaker, and Mari Smith have in common? They all walk the walk when it comes to their Internet ...

$19.57 $1.18
If I can do it anyone can.....
I made 200 dollars on wizzley with minimal effort on my part and still managed so, honestly, you can do it too.  You just have to be patient and focus on keyword research and writing quality content.  Also, if you have any problems or doubts you can ask in the forums or you can directly mail the Wizzley team.  They are prompt and extremely helpful.  I hope you enjoyed reading this article and it helped you in some way.  Also, if you don't mind, share your journey and progress on wizzley in the comment section.  It will motivate me more.
And if you havn't signed up with Wizzley yet, Sign up now.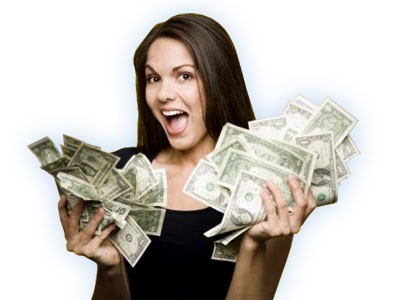 Make Money Online Easily
---
Disclosure: This page generates income for authors based on affiliate relationships with our partners, including Amazon, Google and others.