Makeup Expiration – When to Throw it Out
by Angel
Makeup does expire. Tips on when to throw out your makeup.
Where is the Makeup Expiration Date?
Most makeup packages do not have an expiration date printed on them. It is up to you to know when you purchased it and when to throw it out. Here are a few guidelines to follow when thinking about keeping that crusty old mascara from last year.
Cleaners – Cream and Gel Type
These are good up to a year. The all natural types of cleansers do not have the preservatives in them that others do so they may not last as long. The best test is to smell the product. If the consistency and smell is not right, just toss it.
Concealer
Concealer is good for up to 1 year. If you are using a stick I would be careful coming in contact with any infected areas and re-applying. Sticks may dry up before tube type concealers do.
Powder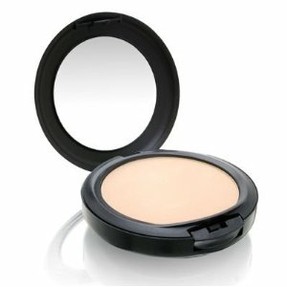 Powder will last up to 2 years. Pressed powder may not last as long because you it may become hard. You are typically using a pad to apply and put back on the powder cake so it is absorbing the oils from your skin. A brush to apply the powder will help it stay good longer.  Do not reuse if it has been applied to any infected areas or you will be spreading it around your face.
Photo credit:  Amazon.com
Eye Shadow
Powder Eye Shadow will last 3 to 4 years. Crèam or stick eye shadow may only last 6-8 months. I have not had one last much longer than that. It usually dries up before I use it all.
Foundation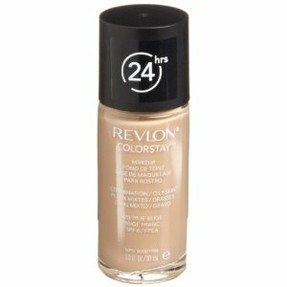 Oil based foundation will last up to 18 months where water based foundation will last approximately 1 year. It is always best to smell the product after the 6 month mark to make sure there is no foul smell. The consistency should be the same as when you purchased it too.
Photo credit:  Amazon.com
Mascara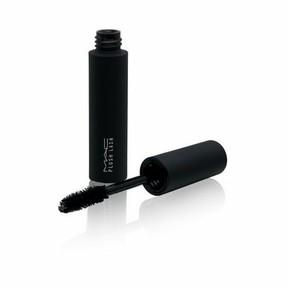 Mascara will only last 3-4 months. So throw away that old mascara. It can harbor bacteria in the tube. Minimize the amount of times you pump it in and out of the tube while using it. Don't share mascara as you can pass around germs that way.
Photo credit:  Amazon.com 
Eye Liner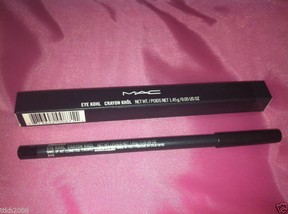 The pencil type eye liner will last up to 2 years. Keeping it sharpened will keep the end clean. A push up type eye liner may only last 6-8 months. They tend to dry up quick. Use them up quick. Liquid eyeliner will only last 3-4 months. This is very similar to mascara which we will get to in a minute.
Photo credit:  Amazon.com
Lip Liner
Pencil type lip liner will last up to 2 years. Keeping it sharpened will keep the end clean. The Push up kind of lip liner will last about 6-8 months. It will tend to dry up like the push type eye liner.
Sponges and Brushes
Sponges and Brushes will last a long time. They can be used over and over. They key to keeping the same ones is to wash them weekly. Use soap and water and clean. Let them dry out naturally.
Lip Stick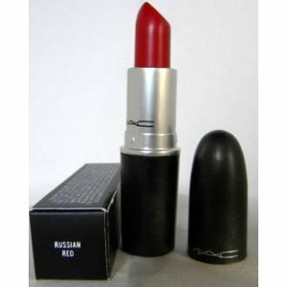 Lip Stick will last up to 1 year. Some will harden before 1 year. You should be able to tell when you put it on if the consistency is right. Lip Gloss I will call at 6-8 months. This is another tube that is getting air pushed back into it every time you use it. Most of the time. For the kind that you apply directly to the lip may last a little longer. Always do the smell test and see if it smells good.
Photo credit:  Amazon.com
Related Site
Your Makeup Obsession
Blogging all about makeup!
Updated: 02/13/2012, Angel
---
Disclosure: This page generates income for authors based on affiliate relationships with our partners, including Amazon, Google and others.