Making Money Online From Home
Surprisingly there are many legitimate ways to earn money online. From odd and end sites that allow you to make a few extra bucks from time to time to full-time income jobs.
Freelancer Article Writing Jobs!
Legit Online Data Entry
Work at Home Doing Data Entry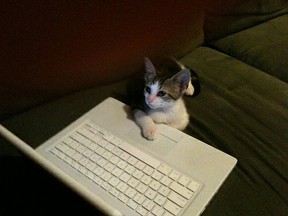 Work at home moms and anyone simply looking for extra ways to make money online are searching for legitimate data entry jobs. Instead of finding real jobs online they run into scams that want to charge them for training, membership or access to companies who are hiring. While there are times when it is appropriate to pay or invest in your own home business, data entry is not typically one of them. Do not pay for a Data Entry job or more than likely you are falling for a scam.
There are a few very legit data entry companies that hire home based workers. However, because so many people are searching for the same thing, and there are only a few legit companies, the waiting list can be quite long.
But the sooner you get on the lists- The sooner your chance for a home based job in Data Entry could come true.
Hires twice a year, seasonally. Great American Opportunity hires data entry workers to enter handwritten form into text files. The company is a well known fundraising company that most likely your local schools have used to raise money for events and clubs.
While this company does not hire often, there is a chance to find your way in. There are some basic an usual requirements, like the ability to type at least 60 words per minutes. Dion Data Solutions is one legitimate data entry company where you can work from home, online.
The Data Entry Company is also known as TDEC. Those who are fortunate enough to work at The Data Entry Company have only positive things to report. I will assume their turn over rate is low and possibly another reason Data Entry companies rarely hire. This is another legitimate company you can apply for and wait for your chance to work at home online.
Key for Cash is a legitimate company. They actually hire quite often and it is fairly simple to get a job with Key for Cash. However, their pay for online data entry specialists is extremely low. Key for Cash is not something many people do for a real income. Instead, Key for Cash is a way to make extra money on the side.
Working Solutions hires online based workers to complete a variety of tasks. They offer data entry from time to time. There are many non-phone and phone jobs available at Working Solutions and it is a great company to find online based tasks you can complete from home. Working Solutions is a well-liked company and the pay is fair.
Axion Data is one company that seems to find itself under the radar at all times. There is not a lot of information available but there is enough to know that Axion Data is a legit online data entry company. Axion Data pays per piece and so the pay can vary. However, the reported costs and time to complete would put Axion Data as one of the better paying online data entry companies.
This list is expected to grow and expand as new companies surface. Be sure to subscribe and follow along for any updates!
Tigerfish Hires Entry Level Transcription Workers
Begin a Work at Home Career with Transcription
Ever thought of beginning a career online as a transcriber? Transcription is the act of converting audio files to text files. It is a highly sought out work at home field and many who have been fortunate enough to find themselves working from home as a transcriber make very good money.The unfortunate fact, however, is that almost every company hiring transcribers are looking for people who carry years of experience. It is a very hard field to break into.
It is thanks to companies like Tigerfish that those with little to no experience can begin working from home as a transcriber. Because Tigerfish is an entry level job, the pay is fitting. Tigerfish makes for a great way to gain the experience needed to work from home with better paying transcription jobs.
Additionally, many home based transcritpion companies expect you to purchase very expensive software and equipment. Things such as headphones, a foot pedal and the software that is compatible with their system are usual expenses of transcribers. However, Tigerfish does not require these heavy expenses and even offers a free version of software to begin working for them. After some time, they will expect you to purchase one software program but it is fairly inexpensive and you will have already begun making money.
The application process with Tigerfish is a bit extensive. Because Tigerfish does not require previous experience to be a transcriber, they want to see how skilled you are naturally. You will have to provide some sample work and a bit of information about yourself and your work history when you apply.
Because Tigerfish has many interested applicants, it is not always clear when or if they are hiring. It is best to simply go ahead and apply and wait it out. Do not expect a response right away either, just be patient.
While transcription work seems like an ideal job for work at home mothers who are seeking non-phone work they can do on their own time, it is also a very stressful job type. Transcription workers often complain of how difficult audio files can be to hear or understand, being bored, getting tired and exhausted of the same thing day in and day out. It is best to consider all angles of working at home as a transcriber before making any big decisions. It may be for you, but may not be.
The review of Tigerfish on my website, Work at Home Adventures, may be helpful to you if you are considering an entry level transcription job you can do from home.
Visit My Site
Work at Home Adventures
---
Disclosure: This page generates income for authors based on affiliate relationships with our partners, including Amazon, Google and others.