mastercard prepaid debit
A MasterCard prepaid debit card in an easy way to pay for your purchases. All you have to do is load it with funds and use it for all your purchases.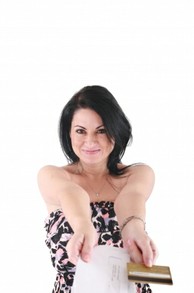 Prepaid Debit Cards
A MasterCard prepaid debit card in an easy way to pay for your purchases. All you have to do is load it with funds and use it for all your purchases. You can use it for all the things you usually pay with cash or a paper check. For instance, you can use it to shop online or offline, pay your bills, or buy something by phone. You can use it wherever MasterCard's and debit cards are accepted.
It is much easier to pay with a MasterCard prepaid debit card than using cash, where you have to count out your money and get change, and it is much easier to use than a paper check, where you have to hold up the line while you write out the check and update your records.

It is also safer than using cash because once you register it, you can recover money if it is lost or stolen. You can't get the same security with cash.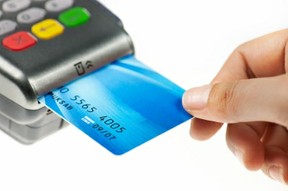 Acquiring a prepaid card is as easy as filling out a few simple forms. There is no credit check and you don't need to open up a bank account.

Since your card bears the MasterCard symbol, it is a passport to international purchases, whether you are buying something online or travelling in another country. The card is accepted worldwide.
It's easy to find the right MasterCard prepaid debit card to fit your needs. Once you get your card, you will need to activate it and register it before you use it. This process is as simple as calling a phone number or visiting a website. Your card packaging will give you simple instructions on how to activate and register your card. Activation allows you to use the card to make purchases. Registration allows you to qualify for zero liability benefits. This means you are not obligated to pay for a purchase if the card was used to make an unauthorized purchase. To register, you'll need to provide your personal information, which may include providing government-issued ID information.
Most retailers accept MasterCard's and debit cards for their businesses. All you have to do is give the cashier your card or swipe it at the card terminal after you make a purchase. Once the machine reads your card, the amount of the purchase will be deducted from your balance.

Of course, you need to be aware of your card balance before you make a purchase and cannot spend more than you have in your account. If you want to buy something but don't have enough money in your account, then you can do a split tender transaction. For instance, if you buy something for $100 and you only have $50 in your card balance, then you can pay $50 from your card and $50 in cash. You have to inform the cashier about needing to make a split payment before the transaction; otherwise the cashier will try and deduct $100 from your card's account.
Apart from retailers, millions of other businesses accept these cards across the world. You can use it to pay for products or services online, by mail, and by phone. You can use it to buy things and to pay bills. In addition, it is as easy to get a refund as it is to make a purchase. Should you need to return an item to the store, your card can be credited back the amount you paid for the purchase.
Where can I buy a prepaid debit or credit card?
More Insight on Prepaid Debit Cards
#redirect Debit_card#Prepaid_debit_cards
What is the most appealing benefit of a prepaid debit card?
---
Disclosure: This page generates income for authors based on affiliate relationships with our partners, including Amazon, Google and others.