Naruto Anime Review
by AAAnime
This is a review one of the most popular anime of all time, the original Naruto anime that started in Japan in 2002.
Naruto General Informations
Naruto Review
Genres: Action, Comedy, Martial Arts, Shounen, Super Power
Producer: Studio Pierrot, TV Tokyo, Aniplex, Viz Media
Airing date: October 3, 2002 to February 8, 2007
Number of episodes: 220
Naruto Plot Summary
Naruto Synopsis
Naruto is a young ninja in training who seems to cause nothing but trouble for those around him. His hyperactive nature makes him one of the less liked people in the village, but there is another reason why people tends to keep away from the young boy. Twelve years ago, the Nine-tailed demon fox attacked the village of Konoha destroying and killing everything in his way. It was the fourth Hokage that stopped the fox by sacrificing himself and sealing him inside a newborn baby, Naruto.
Hated by the rest of the village because of the monster inside him, Naruto tries to find his place in the ninja world and wants to prove his wroth by becoming the next Hokage.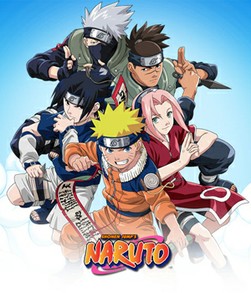 Naruto Anime
Naruto Fan Made Trailer
Naruto Trailer
Naruto Review
Story Review
I must admit that the story of Naruto did not really get me hooked from the start. The first 20 episodes were not that compelling to me and it took the appearance of new characters from other villages to get me really interested in the story. Not because the main characters were dull or boring, but because it made me realise how big of a world the Naruto universe was and how interesting it could become to see these people interact with each other.
From that point on the story was full of mysteries, revenge, tragedy, romance and comedy. Everything that can make a story interesting. When watching Naruto you sometime find yourself laughing to tear and other times you're close to tears, but for very different reasons. Sure some of the arcs are better than other, but overall what we find with Naruto is an engaging story that will keep you hooked with original content until the end, or almost...
There is one big problem with the way the anime team decided to tell Naruto's story. To understand that problem one must know that Naruto is in fact a manga (Japanese comic book) that has been adapted for television. Most of the time the anime follows the manga's story very closely with not much change made to the tale and that's when it's the most interesting. But starting with episode 136 all the way to episode 219 we have what we call filler episodes. These are not part of the original story wrote by Kishimoto and are made up sotheanime would let the manga advance a little further in the story without the show catching up. So what we are left with is almost a hundred episode of material that does not advance the story one bit and that are far from the quality we got use to when watching the first 136 episodes. These fillers end up being very frustrating and I recommend anyone who wishes to watch Naruto to skip them all.
Naruto's Animation & Music Review
As for the animation, I have nothing wrong to say about it. Throughout the whole show we are given a top quality animation even during the fillers. The fight scene are especially fun to watch and the final canon arc gave me some of the best fight that I have ever seen in anyanime. I really liked Naruto's last fight (not counting those he had during the fillers).
The music in Naruto is also some of the best I've heart. Not only the opening and ending theme which are usually great and interpreted by great artist, but also the instrumental work that we can hear through the whole anime. Whether it's a character's theme or a track made to set the mood, the music plays a big part in this anime and it's usually very good. I've put two examples of the track you can hear during the anime on this page.
Naruto's Character Review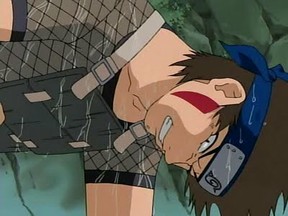 The characters in this anime are also very interesting and have good development during the show. The two main character are those that grow the most, but fear not there's a handful of other ninja in the Naruto world all more interesting than the one before them. Anyone will be able to find a character that they like and that they will call their favourite. Sure there are some of the ninjas that might get on your nerve, but there is enough diversity and personality that you will surely find something that you love in some of the characters.
General Apreciation
Overall I can say that Naruto is one of the best anime I've watched and it's easy to understand why so many people all over the world enjoy it. Some people might think it's only for kids, but once you get into it you discover that people from 7 to 77 can enjoy this anime without problem. The story starts a little slow and the huge amount of filler episodes that bring nothing to the overall story keep this anime from perfection, but it does not stop it from being good. If you're wondering if you should watch Naruto or not I say do it, but don't forget to skip all those fillers.
---
Disclosure: This page generates income for authors based on affiliate relationships with our partners, including Amazon, Google and others.