National Apple Pie Day
by cosmopinkice
National Apple Pie Day is a food holiday that is celebrated not once, but twice a year for double the pleasure.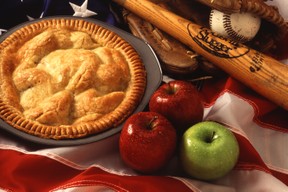 National Apple Pie Day is a sweet food holiday celebrated twice a year. Apple pie lovers can raise their forks in tribute to this delicious dessert on May 13th and again on December 3rd. Of course, you don't have to stop your celebration with those dates. Food holidays fall 365 days a year! Some days even have more than one dish to celebrate.
History of the Apple Pie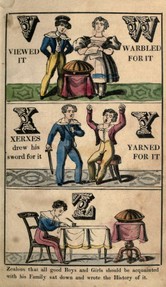 Pies originated centuries ago and were originally covered in a crust that was not considered edible to the nobles. Instead, it was given as food to the poor and servants. It was a "coffin" style crust that's purpose was for preservation and freshness.
The first record of an apple pie is from a recipe that was written in 1631. Although this recipe was not the Apple pie we love today, it was a more modern form. It wasn't until the Middle Ages that the recipe got a facelift to become the treat it is today.
American Pie
"For Mom and Apple Pie"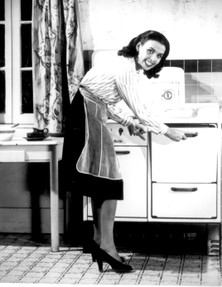 Due to apple pie being associated with the United States, many people assume that apples and apple pie originated in America. Before the Europeans settled in the new land, apples did not exist in North American. The settlers brought the seeds from Europe. It can also be noted that apple pie did not originate in America as well, since the recipe can be proven to exist in the 1300s.

The saying "for Mom and apple pie" became famous during World War II giving the pie its claim to American tradition. Soldiers going off to battle were noted for this quote as being their reason for heading off to war.
How to Celebrate National Apple Pie Day
When honoring National Apple Pie Day the sky and of course, your imagination is the limit to festivities: A simple piece of pie as an afternoon retreat, teaching a preteen how to make a pie of their own, or even as simple as lighting an apple pie scented candle. My great-grandmother made the most fabulous fried apple pies out of home dried apples and fresh biscuit dough. She would visit a local orchard during the fall months for the best apples I've ever sank my teeth into. I celebrate National Apple Pie Day buy getting one of these occasional fried apple pies at a local bakery. There is no better way to celebrate than with a memory of a dear loved one who has passed.
No matter how you slice it, Dutch apple, lattice top, single crust or even ala mode, celebrating National Apple Pie Day is as easy as pie!
All American Apple Pie Recipe
How to make an All American Apple Pie
Apple Pie Ingredients:
1/4 cup of light brown sugar firmly packed
1/4 cup of granulated sugar
1 tablespoon of all purpose flour
1 teaspoon of grated lemon peel
1/4 teaspoon of ground cinnamon
1/4 teaspoon of ground nutmeg
6 medium sized baking apples - washed, peeled, cored and then sliced thinly
1 cup of raisins
1 9-inch pie crust top and bottom crust - unbaked
Glaze ingredients:
1 large egg - beaten
1 teaspoon of granulate sugar
Directions:
Preheat the oven at 425 degrees.
Mix together the sugars, flour, lemon peel, cinnamon and nutmeg in a large mixing bowl.
Fold in the apples until coated evenly.
Mix in the raisins.
Transfer the apple pie filling into the pie crust.
Even off the apples and place the top pie crust on top of the filling.
Press the pie crust edges together and trim off the excess.
Make vent slits on the top crust with a sharp knife.
Brush the pie crust with the glaze. Make the glaze by simply mixing the egg and sugar together.
Sprinkle the top with sugar if desired.
Place in the oven to bake until golden brown. This should be about 35 minutes.
Remove from the oven once done and place on a rack to cool.
Tips:
It's best to let the pie cool for 30 minutes before cutting and serving. This will allow the apple pie to set up properly, yet it will still be warm to taste.
---
Disclosure: This page generates income for authors based on affiliate relationships with our partners, including Amazon, Google and others.