NCIS (and other Crime show) Acronym & Word Guide
by wrylilt
Ever wondered what words like MTAC, BOLO and APHIS mean? Here's a quick guide!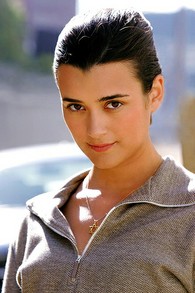 Ziva David from NCIS
What does NCIS stand for?
NCIS stands for Naval Criminal Investigative Unit, a group that investigates criminal incidents in the US Navy and Marine Corp.
What does CSI stand for?
When referring to a particular person, a CSI is a Crime Scene Investigator.
When referring to a television program CSI refers to the Crime Scene Investigations Unit.
What is MTAC?
MTAC is the Multiple Threat Alert Centre that allows for interfacing between multiple agencies (such as FBI and CIA) and is a way of keeping track of terrorist activities, different crime elements and contacting various organizations or people directly via satellite.
What is a BOLO?
Bolo stands for Be On Look Out and refers to information being sent out via an APB to all local law enforcement agencies/stations in an attempt to find a particular thing, generally a vehicle or person. 
What is an APB?
An APB is an All Points Bulletin and is the means by which important information is sent out to various law enforcement agencies. Although used interchangeably with BOLO, it is generally the means by which information contained in a BOLO is dispersed.
What is AFIS?
AFIS stands for Automated Fingerprint Identification System and is an automated system used by law enforcement to digitally keep track of fingerprints. New fingerprints from sources such as jails, crime scenes and security services are uploaded to the database. Unidentified fingerprints can then be run against the database to see if the person who made them is listed there.
What does Probee or Probie mean?
Probie stands for probationary field agent. It is a nickname given to new agents, generally by the people who work in their team and/or has trained them. Often the nickname is still effectionately used after the probationary agent has been fully trained. In NCIS, Tony Dinozzo refers to Timothy McGee as probie, and Mike Franks refers to Jethro Gibbs as probie.
What does bete noire mean?
In season 1, episode 16 of NCIS, there is an episode entitled Bete Noire. It basically means Nightmare in French and refers to Tony & Kate discussing nightmares at the start of the episode.
What does unsub mean?
An unsub is an UNidentified SUBject - basically a nickname given to a criminal or person in a case where the person is yet to be identified.
What is an ME?
An ME is short for Medical Examiner. The role of a medical examiner involves investigating deaths and injuries that have occured under suspicious circumstances and to perform autopsies or sometimes, inquests. Depending on the region, they may also be known as or perform similar duties to a coroner.
What is Quantico?
Quantico is a town in the Washington Metropolitan Area with a population of just over 500 people. It is surrounded on three sides by the Marine Corps Base Quantico (MCB Quantico) and a river on the fourth side.
The MCB Quantico is one of the largest US Marine Corps bases in the world and contains things such as the FBI academy, the NCIS headquarters, the United States Drug Enforcement Administration's training academy and the FBI laboratory. 
Who is SECNAV?
SECNAV stands for Secretary of the Navy and is the person who is in charge of the Navy as a whole. NCIS, as a Navy department, ultimately reports to the SECNAV and takes advice from him in complicated or sensitive situations
---
Disclosure: This page generates income for authors based on affiliate relationships with our partners, including Amazon, Google and others.