Online Savings Account Safety & Security
With stories in the news about online hacking and identity theft, it makes sense that you want to investigate how safe online banking really is.
Learn what to expect and how to minimize risk
With stories in the news about online hacking and identity theft, it makes sense that you want to investigate how safe online banking really is – and what you can do to ensure it stays that way. Are you planning to transfer to your own bank's online services from an existing savings account? Or maybe you want to enroll with a bank that's entirely based online? Here's what to look for in a secure banking website:
1.    A password-protected log-in process. You should never be able to manage your account by simply visiting your bank's website. Your specific identification and financial management information should all be hidden behind an account entry portal on a secure website. Here, you log in using a unique username and password. Although you don't want to visit a website that doesn't ask for your information, you should also be wary of those that ask for too much. In most cases, banks will not require you to log in with your bank account data or social security number. When in doubt, call your bank directly for assistance.
2.    Suspicious activity tracking. Your savings account should automatically be flagged under certain conditions. A few of the most common suspicious activities are: out-of-state (or out-of-country) banking, extra-large withdrawals, repeat activities (such as visiting five gas stations in one afternoon), low balance, an overdrawn account or repeated incorrect log-in attempts. Your bank will likely contact you in the event that these occur, and may suspend all account activity until the suspicious usage is claimed and clarified.
3.    Protection from the FDIC. Any banks associated with the Federal Deposit Insurance Corporation are insured by the federal government – even for online savings accounts. As of 2011, the FDIC protects deposits up to $250,000, per depositor, per deposit category - including not only your given balances but also owed interest. It should be noted that this total spans all types of accounts for one person, except in special circumstances as outlined on the FDIC's website at FDIC.gov.
Action Steps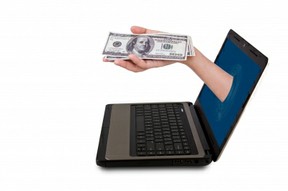 1. Investigate the costs. If you already have an account with your bank, transitioning to online services should be free. So be sure to discuss all of your options with your financial institution and compare offers from competitive online banks like DiscoverBank.com before finalizing your decision.
2. Learn how to get online. You won't even have to visit your bank to make this happen. You'll be able to set up your account online by visiting the bank's homepage and following the correct links and providing basic account information to confirm your identity.  
Has you or anyone in your household ever had identity theft commited against them due to online activity?
---
Disclosure: This page generates income for authors based on affiliate relationships with our partners, including Amazon, Google and others.