Online Therapy: Does it Work?
Online therapy is growing in popularity. One thing that seems to be keeping it from becoming more mainstream is the fact that people tend to be unsure about how effective it is.
According to recent news stories, online therapy is slowly but surely growing in popularity. One thing that seems to be keeping it from becoming more mainstream is the fact that people tend to be unsure about how effective it is. For one reason or another, the concept of sitting down for a therapy session with a person who isn't in the same room strikes many people as strange. To be successful, however, therapy does not necessarily have to be conducted on a face-to-face basis. While therapy by phone doesn't appeal to most patients, therapy by Internet is becoming more and more accepted. Learn more about why some people think it works - and others don't - below.
Communication Matters
To many people's way of thinking, the only way to conduct a successful therapy session is by laying the groundwork with effective communication. Traditionally, that communication has taken place in person. Patients travel to therapists' offices and meet with them there. Online therapy like Live Person therapy, however, takes place in a face-to-face way too. The big difference is that the participants aren't physically in the same room. However, they can still see one another and communicate clearly and effectively with one another too.
Is it Too Impersonal?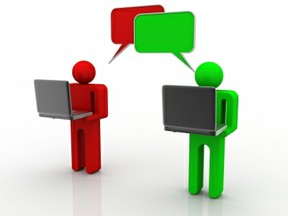 One argument against online therapy that is commonly thrown around is that it is simply too impersonal. Although the participants can see one another, it isn't quite the same as being in the same room. If the two people are in extremely distant locations, that feeling may be even more pronounced. However, a talented and experienced therapist should be able to overcome this issue. By drawing a patient in and listening to him closely, a good therapist can make it feel as if there is no distance between himself and his patient at all.
Convenience Matters
While face-to-face therapy sessions may be the first choice of many people, the fact of the matter is that people are busier today than ever. Finding the time to travel to a therapist's office can be just about impossible. If the two choices are between using online therapy and forgoing therapy altogether, the choice is clear. Regular therapy sessions can make a huge difference in a person's life. They are easy to schedule online. At any rate, there is no harm in giving it a try.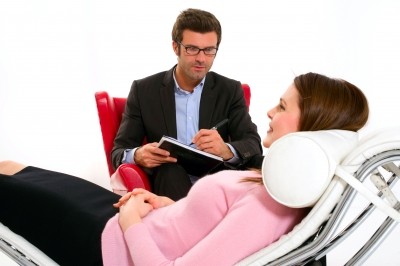 Online Therapy Can Feel Like a Face-to-Face Session with a Great Therapist
How Effective is Online Therapy?
One way to gauge the effectiveness of online therapy is by giving it a try yourself. If you already meet with a therapist in person, you should try scheduling one online session in the near future. Keep an open mind and see how it goes. Does it feel that different from meeting with a therapist face to face? Even if it does, doesn't the convenience of not having to travel anywhere make up for it? You should also keep in mind that it may take a while to get used to online therapy, but that doesn't mean that it doesn't work.
There is no pressing need for a therapist to be in the same room as you. The important thing about therapy is communication. The Internet makes it possible to communicate effectively without being in the same place. While the idea may be strange to many, it is sure to become more accepted in time. The exceptional benefits of online therapy - most notably, the fact that it allows people to sit down for sessions without leaving home - are sure to make it more and more popular. At any rate, there is no harm in trying it out for yourself.
Some Helpful Tips on Relieving Stress Before You Can Get to Your First Online Therapy Session
Get Book Smart on Improving Your Emotional Health
---
Disclosure: This page generates income for authors based on affiliate relationships with our partners, including Amazon, Google and others.