The Battle Between PC Gaming vs Console Gaming
by Markets
What are the major advantages of PC gaming over console gaming? Or... What are the advantages of owning a console versus owning a PC for gaming?
PC Gaming
A heap of customization options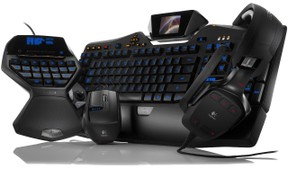 If you're familar with the world of PC gaming, and actually enjoy playing on a PC rather than a console, you do so for plenty of reasons.
With your gaming PC comes a great deal of customizable options. You can configure the controls of your game to match your typing preference, along with certain sensitivity aspects of your gaming mouse.
If you're a die hard FPS fan, then you know it's all about the aiming. Aiming means precision and that means a good mouse and a steady hand.
Aside from aiming, there's the movement controls, or the standard WASD configuration which you cannot game without. The rest of the combat movements remain customizable to fit every need.
In short, when using a PC for gaming, if there's an action you can do in the game, then it can be bound to a key. If there is a detail preference or a visual performance tweak, you can probably set those up as well.
With PC gaming comes a great deal of customization which allows you to play the game just the way you like it.
Console Gaming
Playstation, XBox, Wii or...?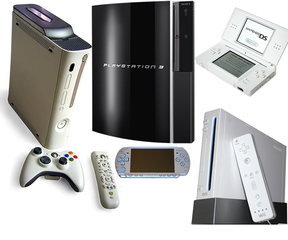 Consoles have a great reputation for being specifically designed for gaming.
These gaming machines have been optimized for maximum user engagement in any type of game.
Whether it's playing with a game pad, or actually making the movements you want to see done in the game, consoles have brought out a new way to interact with entertainment electronics.
Some of them allow you to use gestures, while cameras trap those gestures and transform them into game movements.
Others, like the Wii, require a remote in order to do a specific action.
A great thing about console gaming is the fact that when a game comes out, and it specifies that it can be run either on a PlayStation, an XBOX or the Wii, then if you own that console you can rest assured knowing that you can run that game.
There's no more hassle of trying to upgrade your current system to match the system requirements like PC games have.
The Actual Gameplay Difference
It's all about how you like to play the game
There's no real battle of PC vs. Console Gaming but it's all boils down to user preference. Some people like strategy games, be they turn based or real time, and those people will choose a PC over a console.
Other people like a bit more engagement and physically "take a swing" at the opponent in game. These people will probably opt for a console rather than just being stuck hitting a number of predefined keys to actually execute the punch.
While FPS games can be played on both types of platforms, some might like a bit more control and precision to their shots and will choose the PC from the available gaming arsenal.
Which would you choose for your gaming habits?
A PC or a Console?
PlayStation vs. Xbox
Let the console fight begin! Who should win?
Xbox vs. Wii
Another duel! Who should be victorious?
---
Disclosure: This page generates income for authors based on affiliate relationships with our partners, including Amazon, Google and others.