Pet Meds for All: How to Make Pet Care Affordable in Challenging Times
Caring for your four-legged friends isn't always cheap. From food to fleas, pet meds to surgeries, your animal companion can surprise you with expensive bills.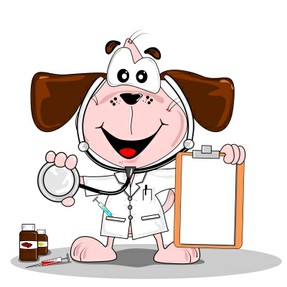 Pet owners are all too familiar with a painful truth: Caring for your four-legged friends isn't always cheap. From food to fleas, pet meds to surgeries, your animal companion can surprise you with expensive bills. During this difficult economy, many pet owners have to make some difficult decisions about their pets. They can't bear to see them suffer, but the cost of care for their animals is also straining an already thin budget. What's the pet owner to do to keep the costs of vet bills and pet meds to a minimum? Buying pet meds online through a discount site can help but that only goes so far. Here are three other things you can try to keep costs down but still provide the best care you can for your pet.
1. An Ounce of Prevention...
An ounce of prevention is worth a pound of cure, and this statement is just as true for animals as it is for humans. With careful, attentive care for your pet, you can often prevent health problems before they start. Here are a few examples of preventative care:
Regular walks: It's well-known that Americans don't get enough exercise. Unfortunately, our sedentary lifestyle is bleeding over into our pets' lifestyle. As we sit around the house watching TV, they sit at our feet. As we start to pack on the pounds, they're packing the pounds on, too. And just as those extra pounds cause health problems for us, they also cause health problems for our pets. Walking and playing with your dog regularly and encouraging your cat to play helps keep the pounds off and saves you money in the long-run.
Grooming:  Grooming your animal requires a "sweet spot" between under-grooming and over-grooming. For example, if you bathe your pet too often, the pet can develop dry, flaky skin, requiring medication to treat. Bathe your pet too little and the risk of skin problems also increases, which also leads to a pet med prescription. Ask your vet for advice about how to best bathe and groom your animal.
Diet: What you feed your pet has a major impact on his health. Recently, traditional commercial pet food has come under fire as being the equivalent of pet fast food. Many pet owners are experimenting with alternative diets with good results. Some owners, for example, claim that changing their pet's diet to something that looks more like "real food" has eliminated the need for allergy shots and other expensive pet meds.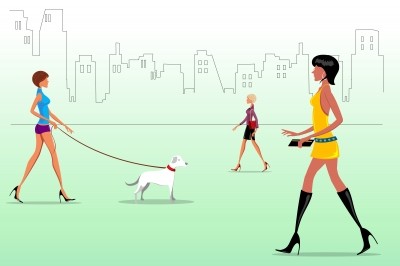 Walking the Dog
2. Health Insurance for Pets
Besides prevention, another method to cut down on the cost of pet care is by buying pet insurance. When pet owners are faced with an emergency medical situation, insurance can be the deciding factor between pursuing aggressive treatment or not.
Take Shelby, for example. In January 2010, the seven year-old yellow lab developed an odd-sounding cough. To make a long story short, after CT scans, chest tubes, and surgical intervention, Shelby racked up nearly $12,000 in medical bills. Her owner, however, only paid about $3,000. That's because her owner had kept a pet insurance policy on Shelby since she was a puppy.
3. Alternative Medicine for Pets
Henry was an old guy. Just like many elderly humans, Henry was on several expensive pet meds designed to address his heart problems. His owner, however, worried that Henry's heart medication might be doing damage to other parts of his body; some pet medications are known to have adverse side effects that do damage the lungs and liver. Henry's owner then started taking him to a vet who also offered acupuncture and chiropractic adjustments. According to his owner, Henry started acting younger immediately following his first few treatments. His owner was able to take him off the heart medication as a result.
These are just three suggestions for lowering your pet care bills during today's difficult economic environment. Have you tried anything that has lowered the cost of your pet care? Share your experiences in the comments section below.
Finding the Best Pet Insurance
Get Book Smart on Pet Insurance
---
Disclosure: This page generates income for authors based on affiliate relationships with our partners, including Amazon, Google and others.