Photographic Enhancement
by Ralpapajan
In this article I show those who like taking photographs but are not semi-professionals some of the scope of free software easily obtainable on the net. I show where to get this.
An Overview of the reason for this Page
Looking at two programs in use today.
Today I saw an advert for a free PDF called The Photography Challenge on Face Book and downloaded it.  It turned out to be guide, a very good one, for Adobe Photoshop.  I read it with interest and from it came the glimmer of an idea for this article.  You see Photoshop is probably the best known of all Photographic Enhancement Programs and is the one used by many photographers world wide whether amateur or professional.  It is however very complex and can do an amazing array of enhancements to turn what seems to be an ordinary photograph into an artistic masterpiece.  Three of the four professionals I know use it extensively.  I am not sure about my step-granddaughter who runs her own Abound Photography and is one of, if not the best, photographer I know.
Photoshop is good but it is also relatively expensive ~ in UK it costs around £280.00.  I tried out a free Trial for 30 days and was over-awed by what it can do.  
However the learning curve for me and the type of photography I do as a hobby was too steep and the cost just not justifiable.  As an analogy I compare Adobe Acrobat Reader and Foxit Reader.  
Both are PDF readers.  Both are available freely on the Net,  Adobe is the one that everyone seems to recommend.  I use Foxit for the simple reason that I find that on my laptop it loads in half the time as Adobe and is quicker and less complicated.
It is with this mentality, to take less time learning and less time working, then, that I use other programs to enhance my own photographs and make my "bads" better.
So, I thought, I will share some of my own experiences as an amateur with photographs using free software which allows the amateur to improve his/her pictures.
I only have a two simple programs that cost a little and I use  them for one thing only in each.  I will deal with those last and in a later article.
The two programs I use the most are Irfanview and Picasa from Google.  Both are free. 
Irfan View ~ a simple to use program that is available without charge
Just cropping and converting to Grayscale to whet the appetite.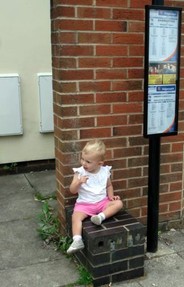 This is the original photograph taken on my Sony W30 Point and Shoot. It was taken during one of my daughter, Penny, and granddaughter, Sahratia aka Shisa's, visit to England.  We were waiting for a bus in Whitchurch, Hampshire, on the way to the county capital, Winchester.
This is a simple use of Irfan View.  
Have a look at the website it has many more options.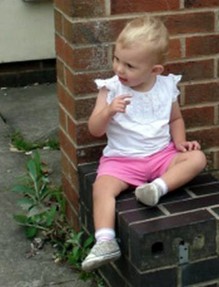 The original photo cropped to exclude most of the photo. This is the simplest cropping program to use that I have found. It only saves if you force it to whereas others seem to only NOT save if you choose NOT to.  A big difference for if you are distracted and forget then you could save a crop or enhancement you didn't really want.  The others do make back-ups but it is easier not to have to get them, is it not?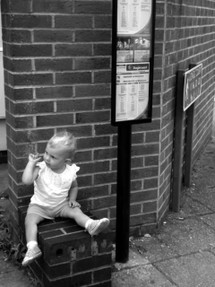 Lightly cropped and then changed to grayscale.
In many photos this enhances the subject matter.
Bear in mind that I am not showing or telling anyone how to take the photos I am showing that it is not necessary, as a beginner, to buy expensive and complex programs.
Picasa ~ a free Google download that is available to all
This is a vastly more complex program than Irfan View and performs more enhancements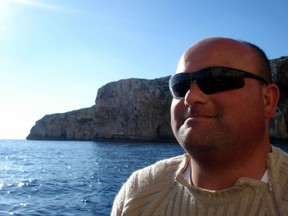 This untouched photograph was taken at the Blue Grotto on Malta. It was taken using my Sony WS30 Point and Shoot.  The reason I used this one instead of my DSLR A390 was due to the Boatman allowing me on to what was already a full boat without a life jacket.  I kept my expensive camera in the waterproof bag and risked my little one that had already taken over 12 000 photos. 
For a full record of my Malta Photographic Journey look at Ralpapajan's Picasweb Albums.
Have a look here for the Download of Picasa 3 ~ the one I am using at the moment.  Picasa 4 will be available soon.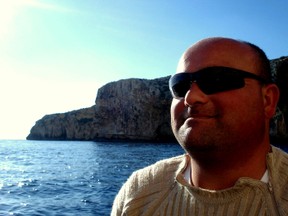 The same photograph but using the "Effects/Warmify" button.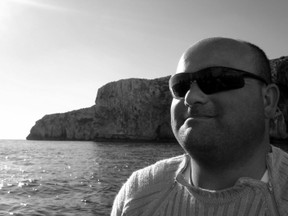 Same photo but now I have used "Effects/B&W" button.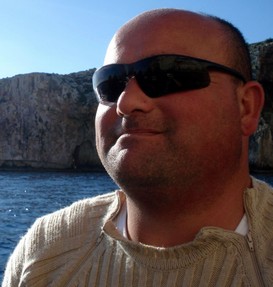 Once again I have used the basic photo but have used "Basic fixes/Crop" button.
I feel, though please feel free to disagree that the character of the boatman ~ a confident professional with a sense of humour ~ comes out here.
He told me when I was looking for the mandatory life jacket "No problem - as the oldest on board you'll be the one to abandon if we sink anyway."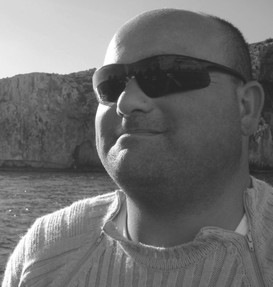 Cropped and then converted to Black and White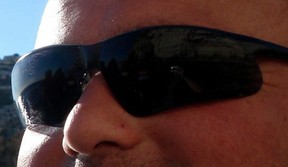 Further cropping ~ look for the reflection of the camera and my arm plus the cliffs behind me. Not a fantastic photo but good to illustrate what can be done.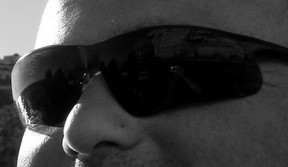 Cropped and then converted to Black and White.
I don't think this one is as good as in colour.
Used to illustrate.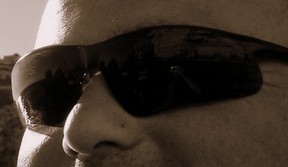 Cropped turned to "B&W" in "Effects" and then treated by clicking on the "Effects/Warmify"  button.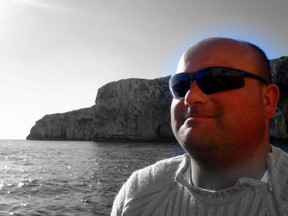 Back to the basic photo and then treated using the "Effects/Focal B&W" button.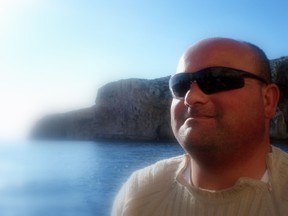 The Basic photo after using the "Effects/Soft Focus" button.
And that is all for now.  I hope that you, the reader, will consider looking at Picasa to enhance your photographic enjoyment and experience.
Would you like me to write about some more basic ideas using Irfan View and/or Picasa
Some Sony Point and shoot cameras
Just a few of their vast range
Some Sony DSLR Cameras from their range
---
Disclosure: This page generates income for authors based on affiliate relationships with our partners, including Amazon, Google and others.