Unique Fish Tanks and Unique Fish Tank Accessories
by petunia
Unique Fish Tanks and Accessories help show off your fish raising hobby in the best light!
Frame Aquarium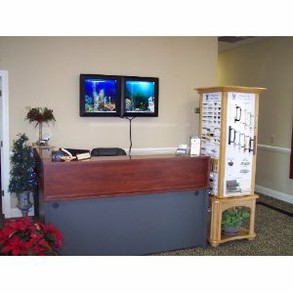 Wall Frame Aquarium - Available in Si...
Unique Fish Tanks that Look Like Televisions or Computers
If you are in the market for a fish tank and it will be on prominent display either in your own home or business then consider purchasing a unique fish tank.
A quick search on the web for unique fish tanks gives you everything from fluvial-edged glass fish tanks to my favorite: the wall mounted flat screen fish tank which is designed to look like a flat-screen television. And, it's about the same price as a flat-screen TV!
If you really want to go with a unique fish tank there are a number of quirky possibilities as well. My favorite, again a TV, but remember the old, heavy console televisions? People have used those as unique fish tanks too.
I even saw a computer monitor fish tank; that's a cool idea! Now someone can create a business for unique fish tanks using all those old, outdated computer monitors.
AquaVista 500 Wall-Mount
Looks like a TV or a Live Framed Picture
AquaVista 500 Wall-Mounted Aquarium, Black

Aquavista 500 is a wall mounted aquarium that hangs like a painting. Extremely low maintenance and easy to set up, the 6.6 gallon Aquavista 500 only requires 10 minutes of ...
Ad
AquaVista 500 Wall Mount Frame Only
Ad
Sponge Bob Aquarium Kit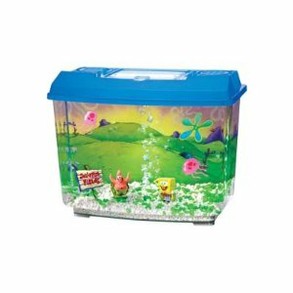 Sponge Bob Aquarium Kit
Sponge Bob Theme for Your Child's Room
If the fish aquarium will go in your child's room than consider the oh-so-appropriate SpongeBob theme. The Pineapple Under the Sea House and all the figurines that are part of the quirky show are available for purchase. This makes for very unique fish tank accessories.
Sponge Bob Pineapple Under the Sea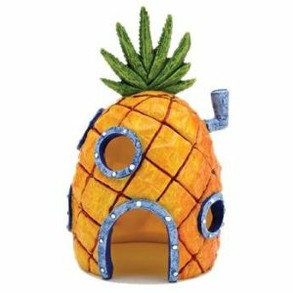 Sponge Bob Aquarium Accessory
Tetra Aquarium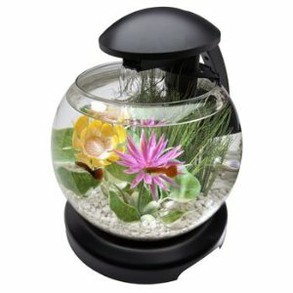 Tetra Aquarium
Ideas for the Unusual Small Aquarium
Decorate your Cubicle?
Do you look for unusual ways to decorate your cubicle at work?   This small aquarium will spark up your desktop, and your fish family will keep you company at work, too.   Besides that, it's just plain relaxing to watch fish swim, don't you think?  
If you boss is a grouch, maybe you can give him/her one of these at the next office party.  Be sure to supply the fish and the fish food though!  It will take a few days for the grouch to mellow out.
Small and Unusual Tetra Waterfall Globe
Looks great on your desktop or in the kitchen
Tetra Waterfall Globe Aquarium

Desk top aquarium kit featuring a soothing waterfall into a handblown glass bowl look and LED lighting technology and includes Tetra' s whisper filtration.

Only $59.89
Accessorize Your Unique Fish Tank with Unique Accessories
Let's just say that if a unique fish tank is what you are looking for then there are endless possibilities and choices for you on the internet. And if you are going to buy a unique fish tank you are definitely going to need some unique fish tank accessories to go with it of course.

Now, anything goes here because you can pretty much look around your house and use accessories you no longer have a use for. But then you wouldn't want your new unique fish tank to look like a dump so you may want to actually go to your local fish store or the internet to see what you can find.
Would You Dare Use Toilet Themed Accessories for Your Fish Tank?
A Toilet in Your Fish Tank?
The tackiest use for a unique fish tank? A toilet. I don't even want to know what unique fish tank accessories someone would choose for a toilet. Now, the only time I ever use a toilet for fish…well, you see where I'm going with this.
---
Disclosure: This page generates income for authors based on affiliate relationships with our partners, including Amazon, Google and others.