Fire Destroys Susan52's Home
by petunia
A devastating forest fire in Greenwood, Arkansas, destroyed the home of popular internet author, Susan52.
Fire in Greenwood Arkansas
The Fire That Happened on Facebook
On Thursday, July 26 at exactly 6:08 p.m., Susan posted on Facebook, "FIRE in the back, behind our house. Wind's blowing Please pray!"
And 3 comments later, at 6:48, Susan's neighbor posted, " Sorry Susans has burnt down!"
Being in touch with our friends via Facebook is usually a fun event.  Watching this happen was devastating to all of Susan's many friends.   I was totally shocked, concerned, and anxious as I continued to follow the updates for the next few hours.
Yes, Susan had been home alone at the time.  Yes, she escaped with her precious pets and her car.  She left her phone in the house, someone noted.  
We join Susan in thanksgiving - her family is safe.

Susan Deppner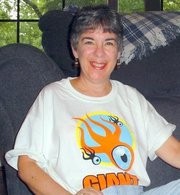 Susan Deppner
Touched by the Fire
Relief continued as Susan's family and friends posted from Arkansas.   Those of us who live in other places around the world grabbed those precious bits of information and notified others in Susan's on-line world.
It was a day of lessons for most of us. 
We were reminded of the possibilities for life to change ever so fast --for a normal day to turn into a life-changing event in a matter of minutes. 
We were touched by the response of Susan's local and on-line community, the Red Cross, the Fire Department and her family, friends and neighbors.
We were thankful that we could electronically "be with Susan" throughout the disaster.
Read More About The Fire that Destroyed the Deppner Home
There are news videos listed too.
Who is Susan52?
Susan's Wizzley Introduction
You Can Send a Card to Susan
After the fire, Susan obtained a post office box for receiving mail.  If you would like to send Susan a card, note or gift card, please send to:
Susan Deppner
Post Office Box 2002
Greenwood, AR   72936
You can also help Susan's family by sending a contribution via Paypal. Everything donated will go directly to Susan's account. Simply log in to your Paypal account and use her email address to send a gift:
[email protected]
Visit Susan's Pages
Visiting is Another Way You Can Show You Care
Susan on Squidoo
Join Susan's friends in keeping her many Squidoo lenses active while she deals with the loss of her home. How many of Susan's lenses will you visit today?
Susan's Adorable Dog Daisy Escaped the Fire, Too!
Hooray for Daisy
How do I know Susan?
I had always admired Susan's work on Squidoo.  Then in 2008, Dianne aka stargazer00 invited me to join a private ning with a few other lensmasters.   What a blessing!
Brenda aka TreasuresbyBrenda, Carma aka Tandemonimom, Susan, Dianne aka Stargazer00 and I have visited and supported each other in that little group for over two years.  We chat almost daily about everything from families and friends to new sites we have discovered.  We have learned so much from each other, I honestly think we have a book right on our little ning.  
We celebrate each other's victories and encourage each other through the rough spots.
If you are not yet a part of a small group on line, I highly recommend it.  Simply find six people you genuinely admire and respect on line and invite them to join the group.  Ning makes it easy for small groups to communicate.   You can also use Yahoo email groups.  Whatever format you use, do take advantage of the opportunity.  It really helps to have a home base on line. 
---
Disclosure: This page generates income for authors based on affiliate relationships with our partners, including Amazon, Google and others.