Prepaid Cards No Fees
Prepaid cards allow customers to use debit cards without a bank account. It's estimated that about 60 million people prefer prepaid debit cards to those issued by traditional banks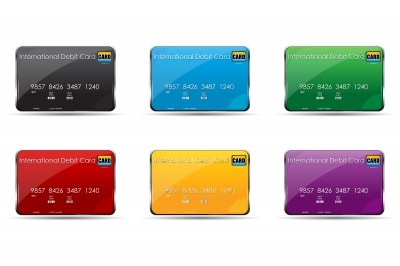 Debit Card
Prepaid cards allow a customer to use a debit card without having to worry about having a bank account. It's estimated that about 60 million people prefer prepaid debit cards to those issued by traditional banks. 
Prepaid cards differ from traditional debit and credit cards in that they have a simple structure when it comes to fees. This is why they work so well. While there are differences between various types of prepaid cards, these distinctions are usually small.
Most prepaid cards are less expensive than cards issued by banks or credit card companies because they are "no frill" cards. There are no fees used to finance airline mileage, merchant points, cash-back features, or an interest-bearing savings account. Those prepaid cards that do offer these add-on value features have to charge extra fees.
Here are 7 tips on how to avoid fees associated with the use of a prepaid card:
1. Always read the cardholder terms and conditions. This way you can be aware of all fees associated with the card, as well as whether or not you're getting a card that offers additional features for an extra fee.

2. Use the online account system to find out your balance. If you ask for a paper statement, there could be an additional fee.
3. When traveling in another country, do not use an international ATM machine to withdraw funds or check your balance.This is because the transaction fees will be higher than those associated with a domestic ATM machine. Also, do not use your prepaid card for currency conversions. You will be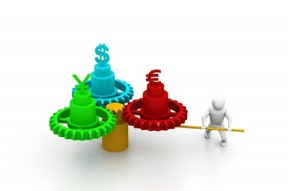 charged a currency conversion fee. This foreign transaction fee is usually between 1 to 3 percent. These fees can add up, particularly if you are transacting a large amount.

4. Avoid, if possible, incurring a bill pay check cancellation fee. This fee is charged when you want to stop payment on a transaction. This stop payment fee can be as little as $1 or as much as $25. You can avoid this unnecessary fee by making sure that you don't double pay on bills.

5. Look after your card, avoid the risk of losing them or having them stolen. While many prepaid cards have no replacement fees, some do, and these fees can be $15 or more.

6. Make sure that you want the prepaid card in the first place. If you decide to cancel it, then you may have to pay an account closure fee.

7. Keep track of how much money you have spent on the prepaid card. If you do go over your balance, you may be charged a negative balance fee. The merchant does not always take out the money from your card right away. While some cards will not allow you to go beyond a certain balance, others will and you will be charged for it. Again, this fee varies from one card to another. A negative balance fee can range from a few dollars to $25.00 or more per incident.
By following these 7 tips, you will avoid unnecessary fees and enjoy your prepaid card. Since prepaid cards differ in fees and features, be sure you understand all the details before getting one.
How Pre-Paid Debit & Credit Cards Work
Do you prefer a prepaid card over those issued by traditional banks?
---
Disclosure: This page generates income for authors based on affiliate relationships with our partners, including Amazon, Google and others.