Redecorate Your Room On the Cheap
by wrylilt
Want a change but your bank account doesn't agree? Here are some cheap and simple ways to give that room a makeover!
Furniture On The Cheap
Instead of buying cheap furniture that will only last a few years, or expensive furniture that puts your bank account in the red, why not go second hand? Garage sales and second hand stores are often overflowing with solid, good quality furniture that you can either redecorate yourself for something unique, or use as a retro piece.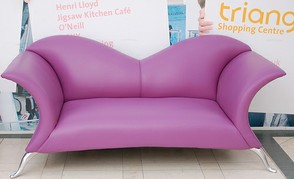 Use a Funky Feature Piece
Tie It Together With a Feature Piece
Want to make a statement but don't want too many bright colors and patterns? Jazz up a plain room by adding a feature piece - a large rug or a unique retro sofa. Either leave it as the main piece or use the colors in it to decorate the rest of the room.
Cover It
Have an old desk or side table that looks a little worse for wear? You can buy real or faux leather or even cloth to place over the top. Leave it loose so you can change it or use nails or upholstery studs to attach it. With a darker shade, you can have more of an antique look or pick something bright and funky for a kid's room.
Take a Photo
Find ten or twelve photos that you want to display. Print them out in a single color - either black and white for something more laid back, or with a tone like red or yellow emphasised for stunning effect. Place in cheap white or black frames, then attach to the wall in a fun pattern - try a diamond, a heart or some other fun shape, to make a do it yourself photo mosaic.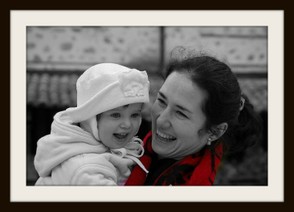 Choose a Feature Color
Change the Little Things
It's possible to completely change the look and feel of a room without any big changes.
Don't want to repaint the entire room? Paint the cornice and skirting in a bright color.
Don't want to change your boring old couch? Get some bright and funky throw cushions for it.
Don't want to change your dining chairs? Buy or make some fun and bright chair covers to go over the top.
Light It Up
Is  your room dark and dreary?
Add some light - either natural or artificial. Try something unique like hanging pendant lights or turn an old vase into a lamp base and add a brightly colored shade.
You can also try getting a set of small, moveable downlights, that can be aimed at specific features in the room.
If you have heavy curtains,consider replacing them with netting or lace so you can keep your privacy and still let the light in.
Mirror Mirror on the Wall
Mirrors can open up a small room and make them feel roomier and bigger. There are lots of uses for them too:
Place a mirror on the centre of a table and put a few pebbles and candles on it.
Use a mirror to reflect a specific light source in a small or dark room.
Make a mirror feature wall.
Use cut squares of mirror interspersed with photos and decorations to creat your own reflective family mosaic. 
---
Disclosure: This page generates income for authors based on affiliate relationships with our partners, including Amazon, Google and others.