Reloadable credit cards
Reloadable credit cards use branded cards to draw funds from an account similar to a bank's checking account. These are not, however credit cards but rather prepaid debit cards.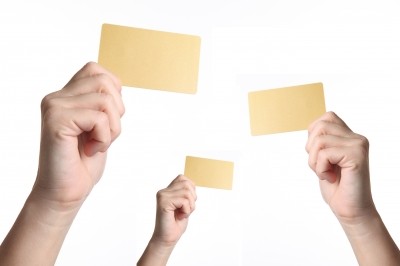 Reloadable Credit Cards
Reloadable credit cards, as they are commonly referred, use branded cards to draw funds from an account similar to a bank's checking account. These are not, however credit cards but rather prepaid debit cards. Because these cards use the Visa or MasterCard brand, they can be used where these cards are accepted all over the world. In other words, they can literally be used in millions of locations worldwide for almost all your purchasing needs.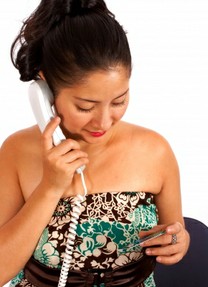 Once your card is activated, registered, and loaded, you can use it for buying goods or services from retailers, making Internet purchases, or placing a phone order. Your card is loaded by depositing funds into the financial institution that issued the card. Naturally, you can only spend up to the limit of your deposits.
In addition, you can use these cards to get cash to make purchases for places that don't accept credit cards; for example, a snack stand or a small workshop. Just like a debit card, you can use an ATM to withdraw funds from your account.
How to Make a Deposit
Once you have used up some or most of your initial deposit funds, you'll want to deposit more money into it to reach your allowable spending limit. This process of adding a deposit to your card is called "reloading."
There are several ways to reload your card.
1. Direct Deposit. Your employer can send your paycheck directly into your account. This is similar to the direct deposit of a paycheck into your checking account. Direct deposit is more convenient than cashing out your paycheck, paying check cash fees, and going to your card's financial institution to deposit the money.
2. Agency Deposits. If you have cash on hand that you want to deposit into your account, you can simply use a money transfer agency like Moneygram or Western Union. You will find their locations conveniently housed in major retailers, supermarkets, and pharmacy chains.
3. Internet Transfers. If you have a banking account, you can transfer funds from your bank account to your reloadable card account via a secured website.
4. Phone Transfers. This is similar to Internet transfers, except you have to call your bank to direct the transfer to your reloadable credit card.
The biggest advantage is that you get all the safety and convenience of a credit card without having to go through a credit check to get one. You also get all the advantages of having a bank checking account without having to open one at a bank. A reloadable credit card is especially useful if (a) you tend to overspend on credit cards and run up a high interest bill; (b) you do not wish to open a bank account; and (c) you have no credit history or poor credit.
How to Reload Reloadable Cards...
Distinction Between a Variety of Debit Cards on Wikipedia
A
debit card
is a plastic card that provides the cardholder electronic access to his or her bank account/s at a financial institution. Some cards have a stored value with which a payment is made, while most relay a message to the ...
---
Disclosure: This page generates income for authors based on affiliate relationships with our partners, including Amazon, Google and others.