Samsung Galaxy 5.0 Review
by twotoofs
This Samsung Galaxy 5.0 review explains my experience with this great Android MP3 player. Find carrying cases for Samsung Galaxy 5.0 below.
The Samsung Galaxy 5.0 is a iPod Touch alternative.
The Samsung Galaxy 5.0 is built to be a MP3 player.  While it is a MP3 player, and a very good one, it is also so much more.  If you are looking for a good Android powered media player or an iPod Touch alternative, I hope this Samsung Galaxy 5.0 review benefits you.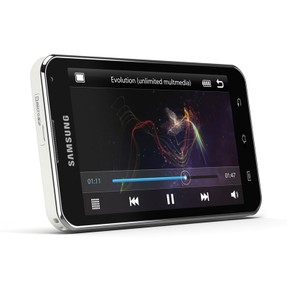 The Samsung Galaxy 5.0 is an incredible media player.  The 5.0 means that it has a 5 inch screen.  There is also a Galaxy player with a 4 inch screen that is appropriately labeled the Galaxy 4.0.  Both versions feature a fully functioning touch screen for easy navigation.  I prefer the 5 inch screen because I watch a lot of videos.  The display on the screen is incredibly clear.  Watching videos on this device is very enjoyable.  If you plan on carrying the device with you on a regular basis, I recommend using plastic screen covers to protect the touch screen from scratches and scuffing.  A good carrying case is a good investment, as well.
Carrying Cases for Samsung Galaxy 5.0
Galaxy Note 5 Case, Ansiwee Shockproof Phone Cover, Galaxy Note 5 Cover, Soft TPU Bumper Hard PC ...

ANSIWEE is a US REGISTERED TRADEMARK, producing a full line of accessories for all Apple products, Samsung phones,LG phones tablets accessories etc.High quality, fast shipping, ...

$16.99 $7.99
Boonix Case and Screen Protector for Samsung Galaxy J3 / Express Prime / Amp Prime / Galaxy Sol, ...

Give your premium Samsung J3 the premium protection it deserves! This Galaxy J3 Case promises customized looks with complete protection to your phone from drop, bumps, and scrat...

$35.99 $12.99
Amzer AMZ93818 Soft Gel TPU Gloss Skin Fit Case Cover for Samsung Galaxy Player 5.0 - Retail Pack...

The ultra Soft Gel Hot Pink TPU gloss finish abridges your device's subtle contours, giving you the sleek look of a hard case and the shock absorption of a soft case. Slip your ...

Only $14.95
MoKo Tab S2 9.7 Case - Ultra Slim Lightweight Smart-shell Stand Cover Case With Auto Wake / Sleep...

Compatibility: Custom designed for your precious Samsung Galaxy Tab S2 9.7 Android 5.0 2015 Version, this MoKo case features a combination of functionality and style. Well built...

Only $11.99
The Ultimate Android Personal Media Player
Media storage on the Galaxy 5.0 is done with a 32GB SDHC card.  The card has to be purchased separately but that's the way it works with all electronics that use SDHC cards.  A 64GB card would be preferable, in my opinion, but the Wi-Fi capabilities make it seem like you have much more than 32GB available.  There is 8GB of storage built in.  That is enough to get anyone started and you can upgrade later.
The Wi-Fi connection gives you the ability to connect to the internet at any Wi-Fi hotspot.  Wi-Fi is available at so many locations that you can pull up videos and access your social networking sites from almost anywhere.  You get full access to the internet so you can visit any sites that you want to.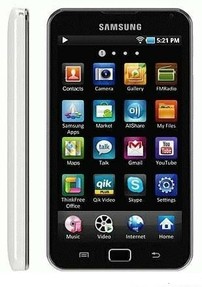 One of the features that makes the Samsung Galaxy 5.0 a viable iPod Touch alternative is the cameras.  Yes, there are two cameras.  The front camera is VGA and designed for video chat.  This would be great for Skype users but I have never used Skype.  The camera on the back is a 3.2 megapixel point and shoot that takes good photos from close to medium distances.  The VGA camera does take very clear videos if you enjoy taking videos.  The battery is a 2500 mAh and I'm not entirely sure what that means but I have no problem going a full day on one charge.  It helps that there isn't a constant phone signal to drain the battery.
Overall, I hope this Samsung Galaxy 5.0 review shows you that this device is, indeed, a great iPod Touch alternative.  I had an iPod Touch before making the change to Samsung and I am very glad that I made the switch.  This does everything that a smart phone can do except make phone calls or text.  The advantage to this is you won't be paying a monthly bill for phone service, either.
---
Disclosure: This page generates income for authors based on affiliate relationships with our partners, including Amazon, Google and others.