Samsung Galaxy Nexus Bluetooth Accessories- Keyboards, Headsets, Mice
by WillApse
Samsung phones were not Bluetooth friendly in the past. Android 4 means the new Galaxy Nexus pairs easily with keyboards, headsets and other bluetooth accessories.
The Samsung Galaxy Nexus is giant leap forward for Android smartphones in all areas- including connectivity. If you bought the Galaxy S2 a year ago one of the few disapointments was the wierdness of the bluetooth function. Samsung's version of bluetooth just would not synch with the best headsets, Bluetooth FM transmitters or keyboards.
The new Android 4, Ice Cream Sandwich OS changes all that. Bluetooth keyboards, mice and headsets- including many popular but older devices like the Stowaway keyboard- pair quickly and easily.
So this is an overview of my favorite Bluetooth devices for the GN.
Portable Bluetooth Keyboards for the GN
iGo Stowaway Ultra-Slim Folding Keyboard
It is hard not to love the Stowaway. It is beautifully designed and looks and feels great, whether it is folded into an easy-to-carry size or in use.
There are no dedicated number keys but the letter keys are well spaced and easy to use even if you have banana fingers. To get numbers you need to hold down the function key which is something you soon get used to.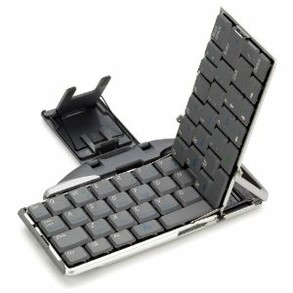 Folding Keyboard
When the device is fully open it clicks solid so it will sit in your lap without folding up and disappearing between your legs.
The stand is perfect for the Galaxy Nexus and you can even get the latest drivers direct from your phone.
At around $150 this is an expensive keyboard but it will last for many years (and give service for many phones).
Freedom Pro
The keys are near full size and include a row of number keys at the top. It feels like a good quality laptop keyboard (of the bigger kind) in use. There is little lag or hanging and all in all it is one of the most functional Bluetooth keyboards around.
When the devise is folded it is tough, well protected and compact, though a little bigger than the Stowaway. 
The plastic is the denser kind that is durable and will stand up to the knocks of being carried around in a bag or case.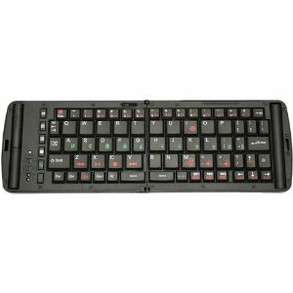 Affordable...
Freedom Pro

Ideal for Android and Blackberry. this portable keyboard slips easily into a purse or bag and will speed up texting, emails and many work tasks

Only $69.99
Bluetooth Mouse
This is from the same makers as the Stowaway and is a neat, reliable standard sized mouse that you can use anywhere. If you check out the video below you will see that there some limitations like not being able to select text on webpages. On the whole though, this will do most anything a mouse will do on a PC and really speeds up navigation.
There are plenty of micro Bluetooth mouses around but they all have issues of one kind or another- certainly those I have tried. If anyone wants to tell me of a reliable micro mouse please feel free to drop a message in one of the comment boxes below,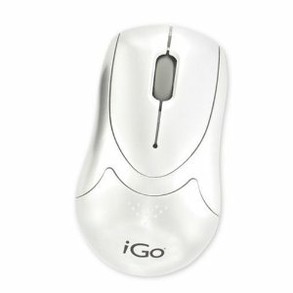 Bluetooth Mouse
Headsets
Plantronics Voyager PRO+ Bluetooth
Nor everyone likes the aesthetics of Bluetooth headsets but when they work well they are incredibly practical. You can keep your phone in a bag or on a car seat and talk handsfree for as long as you like.
This Plantronic device is one of the older ones on the market but keeps on selling because it delivers on sound quality. It will pick up your voice if you are whispering and in noisy environments your normal voice will dominate background sound. Even in a wind, the hiss your listener picks up will be bearable.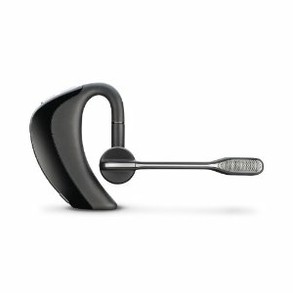 Plantronics
Plantronics Voyager PRO

Top sound quality, comfortable in the ear and convenient for handsreee calls wherever you are...

Only $99.99
Bluetooth FM Transmitter
GOgroove FlexSMART
For car use, the alternative to a headset for handsfree calls is a bluetooth FM transmitter. You can also listen to music from your Galaxy Nexus on your FM radio.
The main choices for bluetooth FM Transmitters are the GOGroove pictured right, one of the Parrot range or the ever reliable Motorola devices.
I would recommend the GOGroove for ease of use. It plugs into the ciggerette lighter port and the long goose-neck can be adjusted until it is in the perfect position to reach the controls without taking your eyes from the road.
It is a capable music controller with track selection as well as phone controls. The dual microphone is good enough to allow you to talk normally and be heard clearly.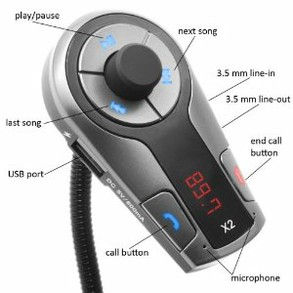 GOgroove
---
Disclosure: This page generates income for authors based on affiliate relationships with our partners, including Amazon, Google and others.