The 10 Best HTC ONE X Cases and Covers
by WillApse
There are a huge number of cases of every kind for the HTC One X but which is the best for you?
Cases to choose from: leather...TPU...gel... ultra-protective compound cases... slim cases...holsters....pouches.
Find them in black, blue, hot pink, purple and green.
Ballistic SG Case: Triple Layer Protection
Most people think of an Otterbox when they think ultra-protective (and below you will find the Otterbox option for the HTC X One). This case from Ballistic is a very attractive alternative.
It is a perfect fit, no ports are obscured, the lip offers enough protection to the screen and the buttons are not so well protected that you need a hammer to get them to operate.
Overall, the protection is similar to the Otterbox but the design is more slick.
You should be able to snag one for under twenty dollars if you search around.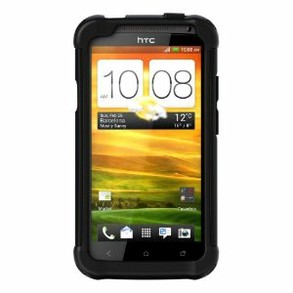 Ballistic case
CrazyOnDigital GUARDIAN
The plus side of this case is the superb level of protection it offers. The hard shell and rubberized outer are great at absorbing shocks.
The downside is that it is big.
In fact, your phone will look as if it has been eating French fries its entire life. You probably won't care, though, as the big corners and well padded back allow it to bounce off concrete floors unharmed.
The bright colors are attractive and, in black, the case would probably work for Batman.
The price is excellent at well under ten dollars.
Recommended for clumsy people and a good case for anyone to have around for climbing, hiking or running excursions.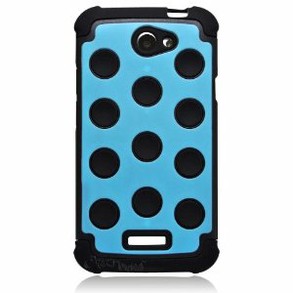 Crazyon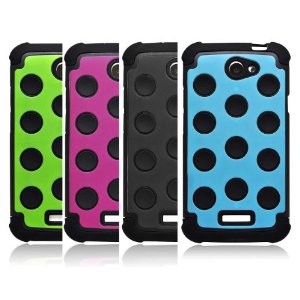 Many colors
Otterbox HTC2-8310020E4OTR Defender Case HTC One X -
You can't really talk about protective cases without mentioning the Otterbox. If the Ballistic SG case was not around this would be my first choice.
The problem is that it just does not seem to fit the HTC design ethos.
If you like Otterboxes, in general, don't let me put you off. There is great quality here. The case will last and last and, as always it fits like a glove.
There are also some attractive color choices.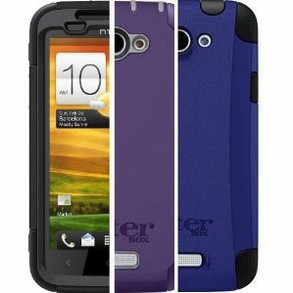 Otterbox colors
Case-Mate CM021278 Phantom Case
I have always liked CaseMate products. The styling is individual (often downright surprising) and the quality is up there with the best.
This particular case is one of the most distinctive that I have seen. No one would say that it was attention seeking but it does stand out.
There is less protection than you will get with the bulky CrazyOn Digital case above but there it has a lot better feel and the materials are first rate with a tough compound construction.
The more slender design means will get this in your pocket, no problem.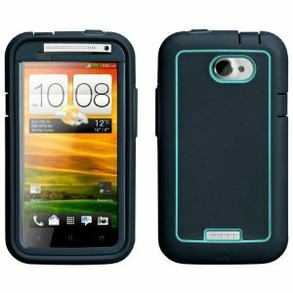 CaseMate Phantom
Case-Mate CM020437 Barely There Slim Case
Some people will never use a case. Why not? Because they just love the HTC design so much. And they hate the extra weight. 
This ultra light-weight, ultra-slim case might be for them.
'Barely there' vases offer back and side protection against stratches. They are less good at absorbing the kinds of big shocks that come from the phone being dropped.
If I used this case I would probably combine it with a holster case or a leather pouch.
But, then I am pretty clumsy.
For careful people this will probably be enough.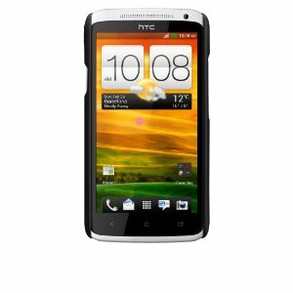 Barely there
TPU Covers
TPU (thermal polyurethane) cases are very light. The sponge like material absorbs shocks and the better-quality products are waterproof.
Diztronic TPU Case with Screen Protector Included
Weight is never an issue with TPU cases. This one is less than an ounce!
The back is non-slip and matte. The sides are an attractive high gloss.
The material is a lot more resilient than silicone gel and far less likely to stretch. No one wants a case that creeps and covers the ports.
The spongy matrix will absorb a lot of force and the price is reasonable given that a screen protector is included.
I like the color variations (see below).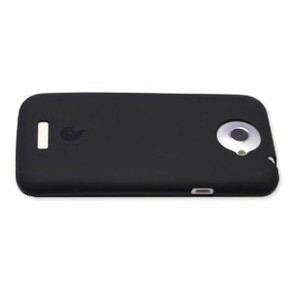 Diztronic
Other colors from Diztronic
Androidified Cruzerlite TPU Case
Who can can hate the little Android guy? Well, my girlfriend does. But then she hates donuts...
For the rest of us, Cruxerlite have a smart white case with a discrete, but still cute, (and very welcoming) Android logo.
This is a TPU case with a high gloss finish all over. The downside is that it will pick up tiny scratches no matter how careful you are.
On the plus side the high gloss finish means that it is completely water proof (and also looks great).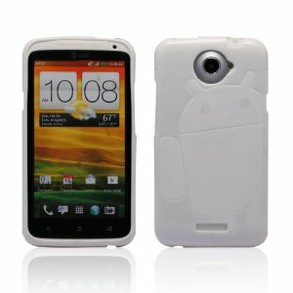 Androidized
Purple Soft rubber gel Silicon Skin Case
Silicone gel cases will stretch. The material will tear. But they are inexpensive, do a reasonable job if you are not too clumsy and there are some great color choices.
A lot of people like to buy a few of these at a time and then match colors to their mood or the occasion.
The finish is both slick and non-slip and the silicone is waterproof.
Fun cases...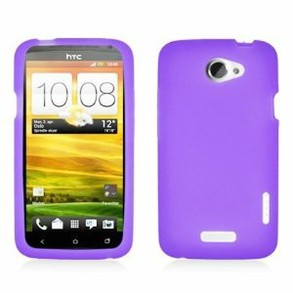 Gel case
CrazyOnDigital Leather Holster with Screen Protector
A holster case that attaches securely to a belt is one of the most practical ways to carry a phone. Especially, in warmer states where you wouldn't normally wear a jacket and you aren't a bag or rucksack kind of person.
Your phone can also be used in the way HTC designed it- naked and wonderful.
The value of the this package is remarkable. It includes extra chargers (car and wall) plus a neatly coiled, retractable USB cable so you don't flounder in a tangle of knots hooking up to a PC. Thee is even a screen protector.
The synthetic leather is waterproof and the clasp seems robust enough to give good service.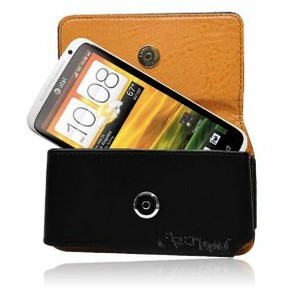 Pouch case
Croc Skin with Floral Interior
This is the only wallet case I have seen for the HTC X One, to date. There is useful space for money and cards.
The floral interior pretty eliminates the guys from the picture but even I can appreciate the discrete, feminine design.
If I die and get reincarnated as a women any time in the next six months, this could be for me (once I got over the shock!).
Again, this is synthetic PU leather and should wear well.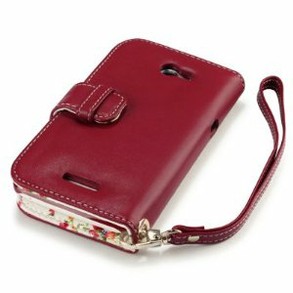 Croc skin
Black Leather Pouch
This holster pouch is more the kind I prefer. No nonsense, practical and robust.
You will need to take the phone out to use it (not necessary with the wallet case above) but it slips in and out without too much issue. The angled clip (picture right) makes it even easier.
As long as you don't fall into a canyon or out of a window this is practical protection at a good price.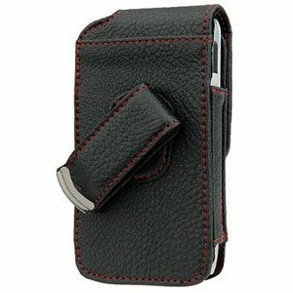 Leather
Black Leather Case Pouch

Elegance, Quality and Affordability are just three of the features of this beautiful genuine soft leather case pouch for your HTC One X. The elegant design, is beautiful and fas...
Ad
---
Disclosure: This page generates income for authors based on affiliate relationships with our partners, including Amazon, Google and others.