Samsung Galaxy Nexus External Battery Backups- 5 Juice Packs that Deliver
by WillApse
Getting through a full day without recharging a Samsung Galaxy Nexus can be tough. A portable, power source to recharge the batteries is perfect for trips or 4G users anytime.
The Samsung Galaxy Nexus will give long standby times and long talk times (even on 3G) but as soon as you start up those apps it is a different story. Playing games, watching videos, processing images, using office apps- these drain a battery quickly, especially if you use Bluetooth or WiFi at the same time.
Something like the Battery Pro app will certainly help you manage usage efficently and keep that dead screen away for longer. For long trips or days when you really need to use your phone a lot, a portable external battery recharger is a life saver. If you are using 4G, these devices can be the only way to get through a day.
The more powerful ones will your recharge your Galaxy Nexus several times. Even the smaller devices will double the time you can avoid plugging into a wall socket or PC.
Anker SlimTalk
This device is similar in size to a small smartphone and convenient to slip into a pocket as well as a bag or case.
It carries a 3200mAh charge which is roughly twice the charge of the normal GN battery. It won't recharge your Nexus twice but it will be close. This means significantly more than doubling your usage before you need recharge from other sources. 
Roughly speaking it add 16 hours of talk time or up to one hundred hours of music play.
It is also a pretty stylish device and feels as good in the hand as it looks.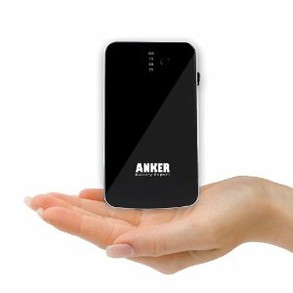 slimtalk
Amazon
Anker SlimTalk

Talk longer, play longer and work longer on the Samsung Galaxy Nexus
Ad
New Trent ifuel
New Trent were pioneers in portable battery back up and make the biggest range you will find. There devices range from the massive iCruiser  IMP1000 with 11000mAh on board to powerful, but conveniently sized devices. like the iFuel pictured right. This delivers 5000mAh and will give you nearly three complete recharges of your GN.
The rounded corners make it comfortable to carry and it is a solid construction.
It will work with many tablet PC's like the Galaxy Tab as well as other smartphones.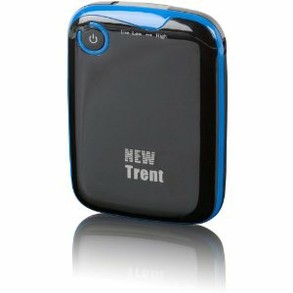 ifuel
Anker Astro2
The Astro2 is Anker's big boy. It carries 8400mAh and has two ports. This is ideal for people who might want to recharge more than just a smartphone. It will recharge most iPods and give your iPad a boost as well as many smartphones from Motorola, Blackberry and HTC.
If you are a 4G junkie this is a good solution to the vampire like drain 4G exerts on the Nexus.
It is pretty like having 4 extra batteries with you at all times.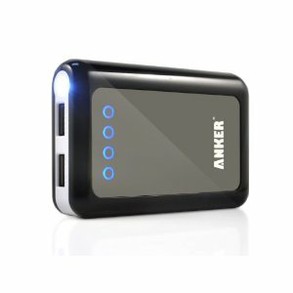 astro2
Anker Walkpower
The walkpower external batteries are very small at around four inches long and about the thickness of a good cigar.
They still manage to carry a respectable charge at 2600mAh and this will comfortably recharge a GN.
It might be easy to mistake some of the more colorful ones for a lipstick but this would probably not be terminal.
The black one is macho enough for tough guys.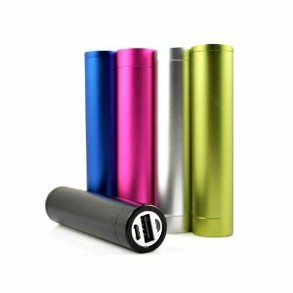 ...
Anker Walkpower

Brilliant colors to choose from and a convenient size that packs a 2600mAh punch,
Ad
EVOPower USB Rechargeable Battery with Solar
Solar rechargers sound great but can be slow. You also need sun so they are not one hundred percent reliable. This is a rechargeble battery that can be taken out with 3200mAh already onboard that is topped up whenever the sun is available. The output is USB standard and it comes with plenty of tips to use with other devices than the GN.
This might be just what you need if you planning some trekking or hiking- especially if you are using GPS to get out there and back.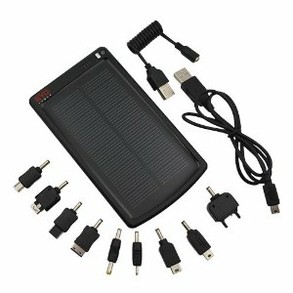 solar
---
Disclosure: This page generates income for authors based on affiliate relationships with our partners, including Amazon, Google and others.