The Best Samsung Galaxy Nexus Cases and Covers
by WillApse
The Samsung Galaxy Nexus i515 is one of the best smartphones ever made- here are the best cases to protect it.
Cases for the Galaxy Nexus have appeared fast. It is one of the most desirable phones to launch in the last twelve months (probably the most desirable). So, there is a good range to meet the expected demand..
Which case is best depends on what you most need. Polycarbonate offers hard shell protection with almost no extra wieght. TPU and silcone tend to be thick but are also light. Both TPU and Silicone have the advantage of absorbing the shock of bumps and knocks. TPU is replacing silicone these days as it is less likely to stretch out of shape or creep over controls while being flexible enough for easy fitting.
Leather wears well and can be very stylish.
For maximum protection multi-layer, multi-material cases like the Otterbox are probably the best option. These combine rigid hard shell protection with shock absorbing materials. An Otterbox for the Samsung Galaxy Nexus has been announced but has yet to be launched. Expect it soon.
TPU Cases
Diztronic Matte Black
Diztronic were one of the first companies to produce a case for the GN. The problem was if you held it near the controls there was a problem of buttons pushing themselves. This revised version avoids that issue.
The case is now a neat and secure fit in understated matte finish. There is a choice of black or translucent smoke (lets call that grey).
The case is very light wieght (less than an oz) and, of course a matte finish will not pick up smears or scratch easily.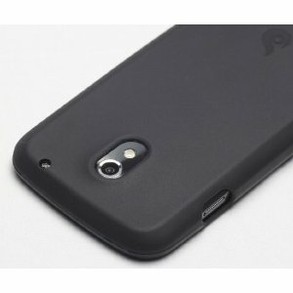 Diztronic
Amazon
Diztronic Matte Black

One of the most popular cases for the GN. This revised design that avoids issues of phantom button operation.
Ad
BLACK TPU GEL SKIN
Glossy TPU cases are light and shock absorbing. They also look great when they catch the light.
This one blends nicely with the GN rather than saying 'hey look at me I'm a case!' The front lip is enough for protection if you rest it on a flat surface but not enough to make it look like the phone is half buried.
The price, as with all TPU cases, is very reasonable for what it offers.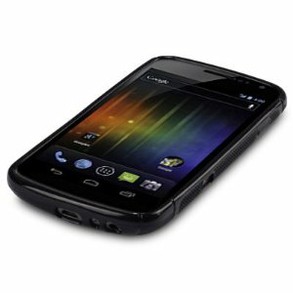 High Gloss TPU
Cruzer Lite
The final TPU case is eye catching! The design features Andy the tiny Android figure. There are a whole range of colors and this set makes a good choice for those times when you just want to draw some attention to the best phone their is.
The execution is neat with easy access to controls. Despite the high gloss, fingerprints don't show too much.
Besides the burnt orange there are grey, red, blue and turquoise cases. If you don't like the Android design you could look out for an Argyl patterned version.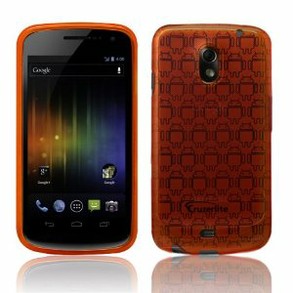 Many colors available
Hard Shell Cases
Incipio SILICRYLIC- Hard Case with Silicon Interior
This case from Incipio offers real protection for a GN- probably the best available until the Otterbox launches.
The interior is silcone which will absorb the shock of being dropped. The outer case is polycarbonate which is virtualy break proof. It will also stop the silicone stretching out of shape.
Best of all is the outer coating on the polycarbonate. It is smooth to the touch so it won't jam in your pocket and it is highly scratch resistant- unlike most polycarbonates.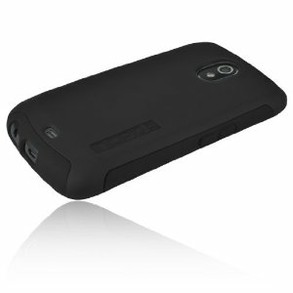 Incipio
Incipio SILICRYLIC Case

A high level of protection with the multi-material construction and a nicely understated design
Ad
Hard Case Snap On Cover with Screen Protector
If you are looking for something bright and inexpensive this case gives reasonable protection without adding any weight.
Be aware though, these kinds of case tend to break where the material is thin- especially around the cut outs for the volume controls.
Get 2 or 3 for the colors (a big range available) but don't expect them to last too long.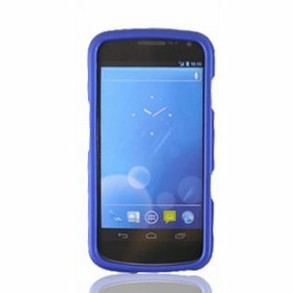 ...
BC Shield
This is one of the better polycarbonate hard shell cases. The outer coating is rubberized and will not scratch easily. The colors are striking and BC make cases that usually last well.
You can find it in blue, red purple and black.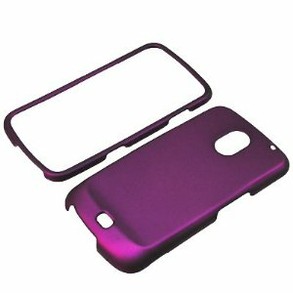 BC snap on
Ultra Thin Cases
Seidio ACTIVE Case
This is an amazingly thin case at not much more than 2 millimeters. The spider like design absorbs shocks better than many thicker cases, though.
The special polymer is rigid enough to prevent it stretching and obscuring camera opening or ports as time passes.
It certainly should not break in those thinner areas that all cases have.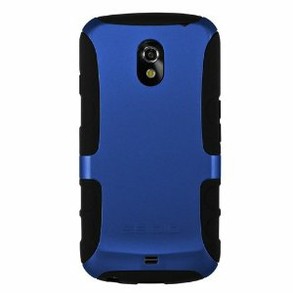 ultra thin
Case-Mate 'Barely There' Case
Case-Mate always offer striking cases and so deserve a mention here.
I'm not sure the silver works with a phone like the GN but it is good to see someone offering an alternative to the blacks and greys.
This could be the case to slip on for vacations!
The very thin but tough plastic will not weigh you down on your way to the beach.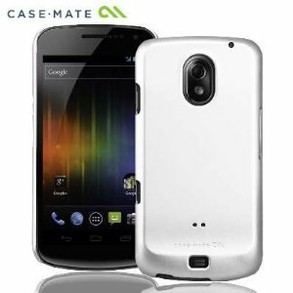 'Barely there' Case
Best Holster Case?
Qmadix SnapOn with Holster
This is a case that offers all round protection for a GN. The downside of that is that you need to remove it from the case to use it- there is usually a trade off.
The snap is tough and will hold the case securely to a belt while being easy enough to remove. It will also act as a stand which can be useful.
Right now, this is the most practical holster case available and is pretty stylish too.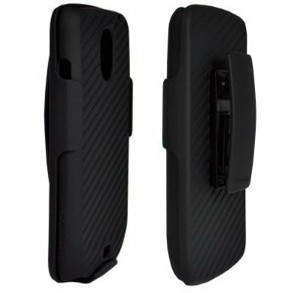 ...
Qmadix SnapOn with Holster

No need to cram your Nexus into a pocket or bag. It will always be in easy reach on this tough holster

$7.75 $2.99
Leather Flip Case
I love flip cases. You can feel secure that the entire phone is protected if you don't use a screen protector.
The leather is unusually good here too. It feel and looks good.
There is a magnetic clip which some people might not like but it seems secure enough to do the job.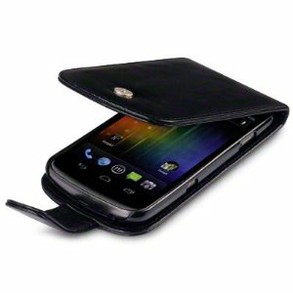 FLIP CASE
---
Disclosure: This page generates income for authors based on affiliate relationships with our partners, including Amazon, Google and others.