Scoliosis Of The Heart
Tim Tebow's time taken to pray in public has caused speculation. If this is your chosen path, you may not know what tomorrow holds. But you, as Tim, will know who holds tomorrow.
Stepping Out On Faith
How many of you follow the major leagues and enjoy a good game on Saturday afternoon?
If you do, I am sure you have heard of Tim Tebow.  For those of you who don't know of him, he is an American football player who is currently the starting quarterback for the Denver Broncos of the National Football League (NFL).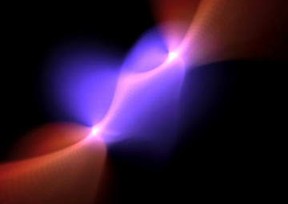 However, his accomplishments reach much further than his game. Tim is a professed Christian who, though setting himself apart by doing so, credits God for his success, both as a football player and as a man. His time taken to pray in public before a game and after a touchdown has caused widespread speculation among his fans.
Jesus told his disciples that they would be
hated because they chose to follow Him. That has not changed today and Tim receives criticism for his faith regularly. The media does not understand Biblical Christianity.
However, this has not deterred him from his goals as a Christian. It has not slowed his quest to share the Lord with his teammates and fans…or our nation.
A Shining Light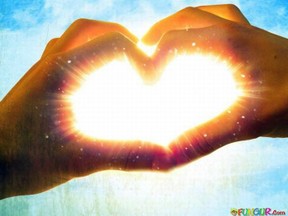 How many of us would have his courage? Could we be such a shining light for God as Tim has displayed openly to all of us?
A Christian's shining light has been the subject of our Pastor's sermons this month and I will try, in my meager way, to share with you his thoughts.
In The Midst
People delight in finding fault in Christians, wanting to see them fail. In some personal way, a Christian's failure brings them down to the level of those who do not believe, helping them to feel better about their own harmful lifestyles.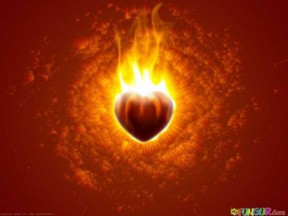 However, people do not reject us as people but, instead, as Christians.
We can all have a crack in our faith but it can be a stumbling block to others.
It is difficult to live our lives above reproach, without rebuke, and still follow the teachings of the Bible. We live in the midst of a crooked and perverse world. Our world is dying from Scoliosis of the heart.
Human Judgment
Now, exactly what do I mean by that? We are, none of us, perfect. We are all subject to error at any given time. However, as Christians, we must be an example to others, as Tim shows us in his own actions.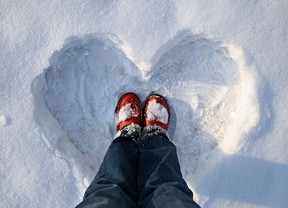 If we shine as lights among men, we then can stand blameless in the midst of a perverse nation. We add flavor to the words of Jesus Christ in the way we live our lives.
It is difficult to stand firm in the world we live in. It is difficult to stand out as different among the ways of others. It is difficult to always be subject to the scrutiny of those around us, knowing our actions are not only being
observed, but our failures as well. A wrong step in our human judgment can bring about rebuke and disbelief in others.
And, yet, there is Tim kneeling on the field for all to see, a shining example for the Kingdom of God.
Reveal The Truth
So, we live with this form of Scoliosis daily, facing the crooked ways found in the minds of so many, where they may shine on the outside, while inside, they are crooked, bent under the strain of their own sin.
As Christians, we must daily hold forth the word of God against all adversity and worldly action, knowing "others may, however, we may not." We must shine as an example and guard against our own sinful nature.
As a shining light, we can shatter the darkness and reveal the truth. We have been saved to glorify God.
Who Holds Your Tomorrow?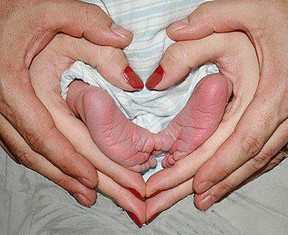 What causes a man to be condemned? Is it because their good works were few? Is it because they failed to attend the right church? Is it because they were of the wrong faith? Is it because they did not give their ten percent to the Lord?
No, it is because they did not believe in the only begotten Son of God. To believe is to know we are saved by grace and exactly what
the Lord expects of us daily. And it is our legacy to share what we find in Him with others.
Set your own standards high with boundaries and stand firm to your beliefs. When this is your chosen path, you may not know what tomorrow holds but, as Tim, you will know who holds tomorrow.
Related Articles
In A World Without Light
We step out into the world, hoping to soak up the freedom to do as we choose. And we do…but what does that really bring us in the end?
Eugenia's Lyrics Of Faith
With the lyrical meanderings of my pen is a glimpse into the inner being behind the face, through the eyes, which watch the world around me.
Does Your Vine Bear Fruit?
"Don't judge each day by the harvest you reap, but by the seeds that you plant." Robert Louis Stevenson
He Is On The Bench
f he were your only son, could you send him to die, in the way he died, knowing, in advance, what was going to happen, offering salvation to the very men who would destroy him?"
---
Disclosure: This page generates income for authors based on affiliate relationships with our partners, including Amazon, Google and others.