Snowstorm preparation tips
by DrDarko
With the ever-changing weather patterns, snowstorms can strike at almost any time of year. Here are few most important snowstorm preparation tips that will keep you safe.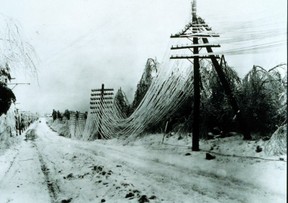 Snowstorms can be dangerous, damaging, scary and much unexpected. Strong winds blowing during snowstorms create snowdrifts deep enough to bury cars, cause power outages and create life-threatening emergencies. Being prepared ahead of time by stocking up on essentials and knowing what to do when the temperature starts to drop will cause less panic and avoid unnecessary stress.
Today, snowstorms rarely come unannounced. First thing to do when you hear a snowstorm warning is to remove all outdoor items that can be damaged by the heavy snow or that the wind can blow around. Movable items can damage your home or your neighbor's house so you should definitely store everything inside. Dead trees are also a liability since heavy snow can cause them to fall. You should definitely have all dead trees around your home removed by a professional tree service.
One of the first things that will go out in a case of a severe snowstorm is power. Being cold, hungry and without light in a raging snowstorm is no fun and you should stock up on some essentials if you want to endure the blizzard in a relative comfort.
Here are a few essential snowstorm preparation tips that will keep you warm, safe and well fed for the duration of the Mother Nature's rage:
Stock up a plenty of water, canned food, and fruit. Don't forget to have at least a few manual can openers available since you never know when one can break down. Dried fruit, nuts and protein bars are also a very good choice for quick snacks.
Have plenty of candles and matches available. After all, you can't do much in the dark. Think in advance of all the places where you can keep the candles lit and safe. Having a couple of flashlights and extra batteries for them is also a smart choice. Having one by the basement entrance, one in the living room and one in each bathroom is good choice since you never know where you will be when the power outage hits.
Keep a battery-operated radio and extra batteries handy at all times. You need to stay updated on the weather situation and any emergency news. In addition, listening to music will help with those dull moments you are sure to have.
You need to stay warm. If you have a wood stove or a fireplace, always keep enough wood available. If you do not have one, or if you live in an apartment, consider having an oil-burning heater or a propane heater/stove and enough oil/propane tanks to last you for several days. Propane stove or a grill is also useful for food preparation since, if the snowstorm lingers, you will get tired of all the cold canned food.
Have plenty of blankets and warm clothing available. You should plan to have clean warm clothes for several days available since you never know when you will be able to do the laundry.
At all times, have enough medical supplies. Beside prescription medications for the members of your household, you should also have a first aid kit available and stocked with fresh supplies.
If you own a house, be sure that you have a stockpile of rock salt and a couple of snow shovels. Use shovel to dig yourself out of snowdrifts and rock salt is great for de-icing driveways and steps. Even if you are living in an apartment, having a shovel handy might be a smart move since you never know if you might need to clear your building's entrance.
Have some favorite board games and a few decks of cards available. Being coped up inside for too long without TV and Internet gets boring too soon. Being able to play games with your family members will help for sure.
If you live in an area that gets too many snowstorms, consider buying a generator and keeping it supplied with enough gas for at least several days worth of gas at all times. Alternative power source can really make life easier in any emergency.
Avoid traveling in a snowstorm at all costs. If you are somehow caught on the road, find the nearest hotel/motel and stay off the road until the emergency services give all clear.
By following these simple snowstorm preparation tips, no blizzard will catch you unprepared.

---
Disclosure: This page generates income for authors based on affiliate relationships with our partners, including Amazon, Google and others.