The Art of Online Money Getting – Part Two
by DrDarko
Part two of P.T. Barnum's rules and principles applied to making money online. See how basics of money getting do not change in the online world.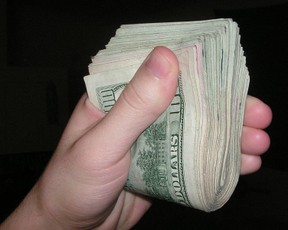 Although P.T. Barnum's book The Art of Money Getting was written long time ago, his principles are still a perfect fit for the world of online moneymaking, especially for online writers. If you missed my previous article, check out part one of the Art of online money getting.
"That we are born free and equal is a glorious truth in one sense, yet we are not all born equally rich, and we never shall be."
Let Hope Predominate, But Be Not Too Visionary
When writing an article online, be sure that the people might be interested in what you have to write. It might look like a certain success to you but it might just be a big flop. Do not constantly change the topic, style, skip from one theme to the other and always be on the lookout for the next place where you might expand before doing the work required to make your current efforts count. 
How can you be recognizable and considered an authority on anything if the topic or the style of your writing constantly changes? Once you get yourself established as an authority, you can diversify and experiment with other ideas.
Do Not Scatter Your Powers
Writing online on more than three sites is almost certain to break you down and make you skip on quality of your writing. Too many people skip from one site to the next one, thinking that the grass is greener on the other side of the fence. They read too many reviews and constantly think that they will make more money elsewhere. 
Counting the chickens before they are hatched is an old error so easy to make. Make your choice and stick to it. Earning money by writing online is a game of dedication and time. Good things come to those to wait.
Be Systematic
You should be systematic in any business and if you are serious about making money online, you must consider your writing online as a business. Do one thing at a time, create and follow your writing schedule with punctuality and you will find that you will also have time for leisure and recreation. Beginning to write one article, than moving on to write another before you finished first one will leave too many loose ends and you will never know when your work is finished, for it never will be done.
Of course, do not fall into the fallacy of over-systematization. You definitely do not want all that "red-tape" surrounding your writing activities. Writing can be fun and systematic as well.
Beware of "Outside Operations"
You know the old rule of never keeping all your eggs in a single basket. Because of that, you should never write for only one site or a blog. Diversify to two or three sites and exploit the possibility of interlinking your articles on various sites. You should never be too focused on your writing to discern outside influence. Search engine algorithms change constantly and Google Panda update hit many people's earnings simply because rules of the game suddenly changed.
You should also never focus on any single revenue source. People lose their AdSense accounts every day. Wizzley offers you a great opportunity to add Amazon affiliates, Zazzle, AllPosters and other revenue sources to your articles so make sure that you are utilizing your full earning potential.
Advertise Your Business
Internet Marketing and Search Engine Optimization is something you must learn and use in order to fulfill your online earning goals. Writing is important, but you should never miss any opportunity to promote your articles. If you have a great article online, and nobody knows it, it will bring no return. Making money online is about only two things - content and promotion.
Do you have a Facebook and Twitter accounts, use them to post links to your articles. Use social bookmarking sites. Comment on other people's online articles and leave backlinks to your own posts. Create a buzz that will keep people re-visiting your pages and you have the ability to increase your earnings tenfold.
Be Polite and Kind To Your Customers
Your readers are your customers. When they leave a comment on your articles, be sure to respond in a kind and helpful manner. If you act and write your replies as if you never expect to see them again, you will not be mistaken. You will never see those visitors again and you will probably lose several others.
Politeness and civility are the best capital you can invest in your online money making activities.
Don't Blab and Preserve Your Integrity
Although you prominently display Amazon ads beside your article, do not point out that you want your reader to click those. Do not beg them to buy something because if you do not make money, you will starve. With AdSense, inviting such behavior is forbidden.
Let the ads only bring the additional value to your articles and maintain your integrity.
You are not a car salesman; you must remember that you are the writer first. Making money from your writing is important but it must never be your first and only goal. In the words of P.T. Barnum himself: "Make money honestly, and not otherwise, for Shakespeare has truly said - He that wants money, means, and content, is without three good friends."
---
Disclosure: This page generates income for authors based on affiliate relationships with our partners, including Amazon, Google and others.