The Benefits of Completing Medical Assistant Programs
Planning for the future can be frustrating, scary & full of stress. Students worry about the choices they make and how those decisions may influence future job opportunities.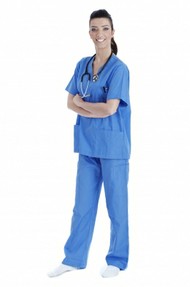 Making plans for the future can be frustrating, scary and full of stress. Students making the transition to high school often worry about the choices they make and how those decisions may influence future job opportunities. Adults who seek new opportunities or a change in career may worry about a decision to go back to school or enroll in technical training. Always, individuals wonder if the expense associated with education will be justified at the end of the journey. When enrolling in medical assistant programs, you can put your mind at ease regarding these questions. Medical assistant training comes with many benefits and those completing such courses often find themselves inundated with opportunities, job offers and the chance for a growing career.
Medical Assistant Programs offer Cost-Effective Training
Secondary education can be expensive, but medical assistant programs are often an affordable choice. Average costs to complete such programs range from $1,000 to $4,500. The cost is determined by program length, number of offered classes and other variables. Obviously, a class offering a year of education and training is going to be taken more seriously by future employers than a class you can complete in a few months. Associate degree and certificate courses may take longer to complete and are more expensive. They range from $2,500 to $10,000 in cost. Even so, medical assistant courses are much more financially viable than four-year degrees or some other technical certifications. This is especially true for working individuals who are paying their own way through additional education. Most programs allow you to pay as you go, taking one or two classes at a time. This flexibility offers cost-effective training for full-time workers looking to make a career change in the near future.
Steady Salaries that Pay the Bills
Although assistants are certainly not going to command the type of salary a physician or experienced nurse will, the pay for medical assistants is steady and far above minimum wage in many cases. For example, average pay for entry-level certified assistants in the United States is $25,000 to $30,000 per year. Those who work their way up to manage a physician's office or work in high-paying niche environments can earn substantially more. A steady, adequate salary is made more attractive by the fact that good health care employees are always in demand. Jobs may not be falling into laps, but work is plentiful in this field. Job security and stable employment is worth a lot in the economic environment of today.
A Foot in the Hospital Door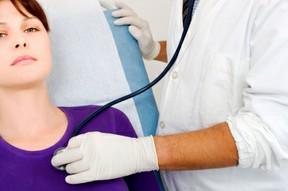 Medical assistant programs are a great investment for individuals who want to get involved in health care, but are not yet ready to commit to years of medical or nursing school. A medical assistant is trained in many basic patient care functions. Depending on the type of job performed, assistants do get to interact with patients and assist in treatment. Hands-on work and training in such an environment can allow a person to test the waters of a medical position without risking years of wasted time and money on higher degrees. If things work out well, medical assistants can also work their way through nursing school or other programs. Beginning assistants may even find out they are more suited for administrative work or a different field. Medical assistant training and work experience would add resume value for many other jobs, such as medical records administration, pharmacy work or front office administration for a physician.
Continuing education is a big decision, regardless of the type of program you are considering. No matter what stage of your life or career you are in, you should carefully weigh the expense of the education program against the value of the degree or certificate. Medical assistant programs will allow you to seek immediate employment in a stable environment upon graduation.
Medical Assistant Duties Welcome Video
What is the Most Appealing Benefits of Completing a Medical Assistant Program for You?
---
Disclosure: This page generates income for authors based on affiliate relationships with our partners, including Amazon, Google and others.